Summer is all about fresh fruit for me. They are delicious eaten as they are, but there are so many amazing recipes you can make using them. These Fabulous Fresh Fruit recipes for #Cookblogshare Week 29 will provide you with lots of inspiration.
Welcome to Curly's Cooking and #CookBlogShare Week 29! I am really happy to be guest hosting again this week.
#CookBlogShare is a weekly link where food bloggers come to link up their delicious treats and share and comment on each other's recipes.
It is also a great place for non food bloggers to come and find new recipes.
The regular hosts are Recipes Made Easy & Lost in Food. CookBlogShare is also hosted by guest bloggers twice a month.
Are things returning to normal for you?
Things have changed since I last hosted #CookBlogShare at the start of April. Depending on where you are in the world, things might be starting to return to normal a bit more.
Here in the UK, restaurants have started to reopen which I know a lot of people had been looking forward to. I'm not quite at the stage to be going to restaurants yet, I'm still heading to the supermarket once every six weeks!
I have booked a couple of holidays though. Instead of our trip to Bali & Singapore that had to be cancelled; we're going to Gloucestershire and touring North West Scotland instead.
Has your life returned to normal or are you still in lockdown mode?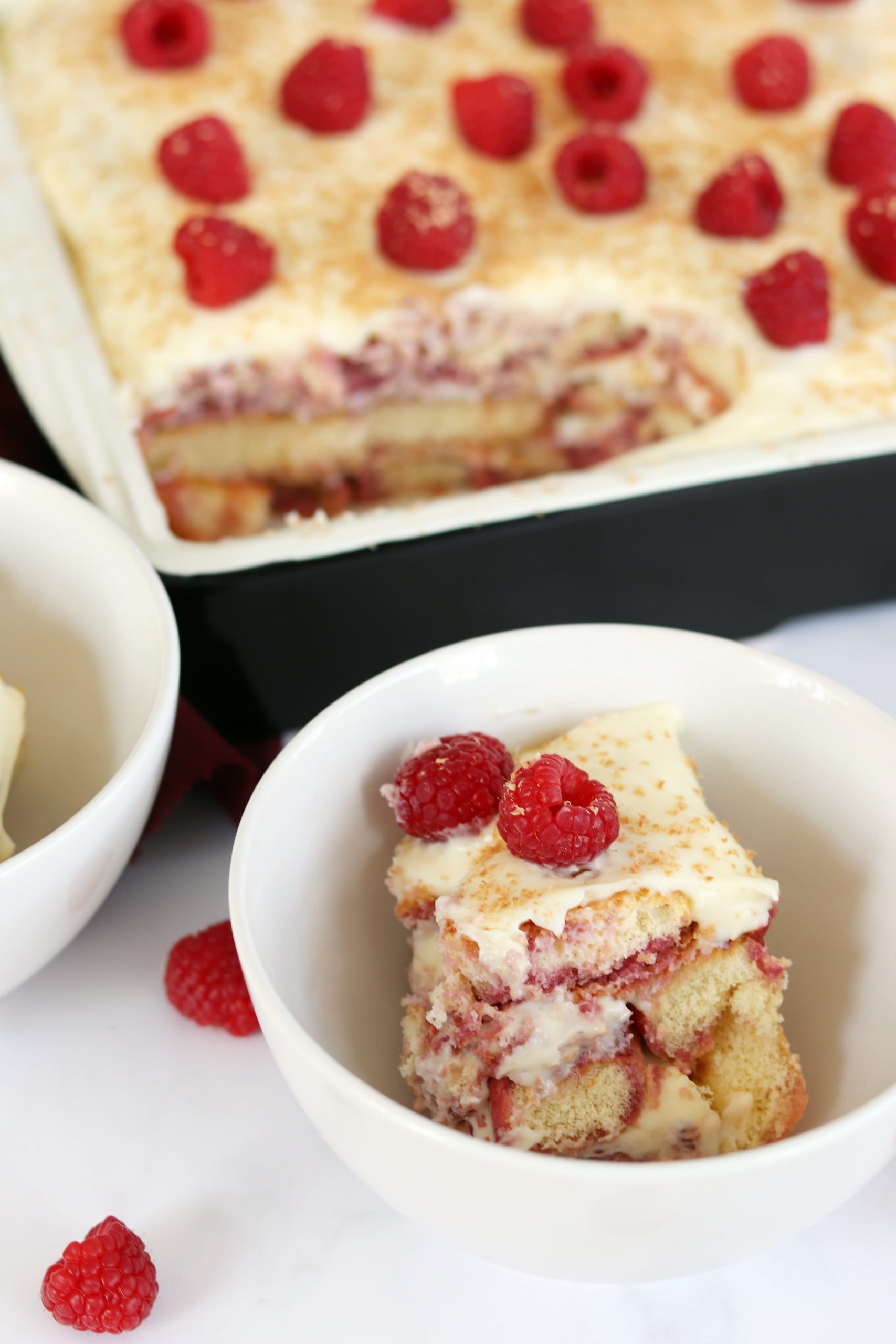 Making the most of fresh fruit
When I saw what people had linked up last week with Rebecca at Glutarama, I instantly knew what I was going to pick as my theme.
There were so many delicious sounding recipes showcasing the best of seasonal fresh fruit. Fabulous Fresh Fruit Recipes were an obvious choice for me!
Fresh, seasonal fruits are one of my favourite things about Summer. Although you can buy most fruits throughout the year, they always taste better when they are in season.
Fresh fruits are absolutely delicious eaten just as they are, but they are also fantastic in so many recipes. This is especially helpful if you have been growing your own and have a glut of something!
Recently I have been taking advantage of fresh fruit myself. I have created a very simple Vanilla Cupcakes with Strawberries & Whipped Cream recipe and updated my Raspberry & Mascarpone Sponge Pudding.
I have also made a Blueberry Swirl Ice Cream (No Churn) recipe that I will be linking up soon.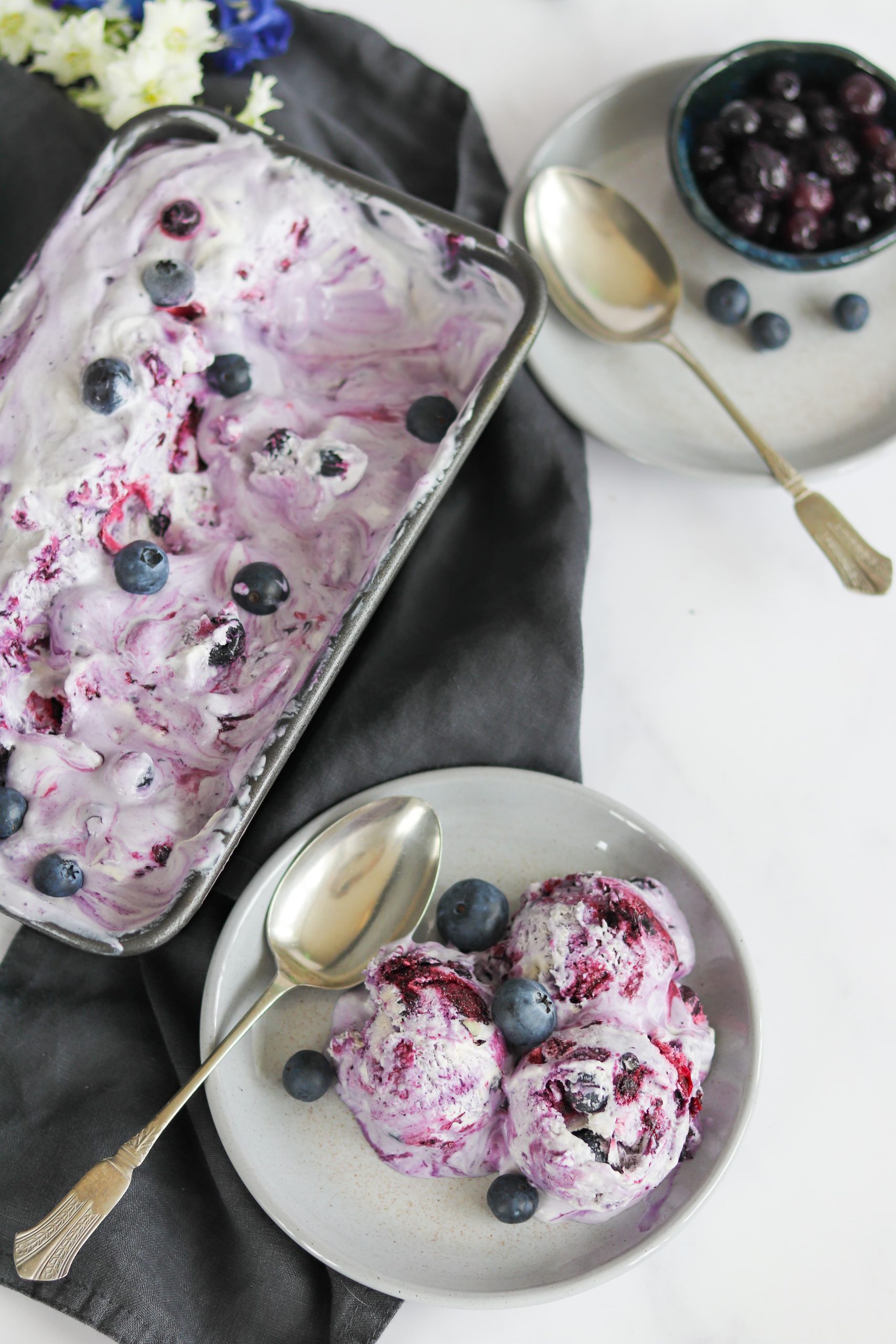 Fabulous Fresh Fruit REcipes
But without further ado, let's check out the Fabulous Fresh Fruit Recipes!
Chocolate Cherry Brownie Cake
As soon as I saw this Chocolate Cherry Brownie Cake from Farmersgirl Kitchen I really wanted a slice. Cherries are one of my favourite fruits and they go so well with chocolate.
A rich fudgy chocolate cake topped with a sweet cherry compote and decorated with fresh cherries. Now you want a slice don't you!
Quick Peach & Raspberry mille feuille
These little towers of gorgeousness look so beautiful. Everything about these Quick Peach & Raspberry Mille Feuille looks and sounds delicious.
But don't panic because Michelle & Lesley from Lost in Food reassure us that these are easy to make. They use ready rolled puff pastry (one of my favourite ingredients) to create these towers of seasonal fruit.
Gluten Free peach crisp using fresh peaches
Renu from Cook with Renu has come up with the perfect dessert to celebrate fresh peaches. Her Gluten Free Peach Crisp using Fresh Peaches uses oats and seeds as the crisp topping. This makes it lighter and perfect for the warmer summer months.
Easy Homemade Cassis: A delicious Blackcurrant LIQUEUR
What better idea than using fresh blackcurrants to make your own Cassis?! Choclette at Tin & Thyme uses a no faffing method to make her Easy Homemade Cassis.
She only uses three ingredients to make her homemade liqueur and is a great way to use up your blackcurrant harvest.
Blackcurrant Curd
Another delicious looking blackcurrant recipe comes from Jacqui at Only Crumbs Remain. The colour of her Blackcurrant Curd is enough to make anyone want to eat it!
As she mentioned, it is great simply spread on bread but my favourite suggestion was to use it to fill a cake. How amazing would that be?!
Cherry upside down cake with gluten free sponge
Kate from Gluten Free Alchemist has the perfect cake for cherry lovers. Not only does she use fresh cherries for her Cherry Upside Down Cake with Gluten Free Sponge; but she also uses cherry kefir to really pack in the delicious cherry flavour.
These cute little cakes are obviously gluten free but Kate also provides instructions on how to make them dairy free too.
Easy Peasy Apple Sauce
I do not hide the fact that I am obsessed with pork and apple sauce is the perfect accompaniment. Eb from Easy Peasy Foodie's Easy Peasy Apple Sauce only uses two ingredients and only takes 15 minutes to make. It doesn't get much easier than that!
Pretty Pink Pavlova
We have another recipe from Kate from Gluten Free Alchemist now. Her Pretty Pink Pavlova could not be ignored!
I love her toppings of vanilla cream, blueberries, nectarines and raspberries but you could use whatever is in season. This would make the perfect dessert for any occasion.
CookBlogShare Week 29
And that leads us to this week, we'd love you to join in!
I'll visit and comment on every post that is linked up. I'll also pin all of your recipes to the #CookBlogShare Pinterest Page and share across social media.
Make sure if you share your recipes on Twitter, tag myself @CurlysCooking along with the regular hosts @recipescrumbs and @lostinf00d using the #CookBlogShare hashtag and we will do our best to retweet.
Also use the #CookBlogShare hashtag on Instagram so we can all see each other's posts and share the love by liking and commenting.
You can also post your recipes on the #CookBlogShare Facebook Page so everyone can see which delicious recipes you are linking up this week!
To join in, all you need to know is:
You can link up any foodie posts you have. Both old and new posts are welcome as long as they have not been linked to #CookBlogShare before.
Link up a recipe or foodie post by clicking the blue 'add your link' button below and following the instructions. You can link up to 4 posts.
Add a link from your post back to this post (so everyone else can find it and link up too!)
Add the #CookBlogShare badge to your post (Code below – for WordPress copy and paste the code below into the text view of your post).
Comment on some of the other recipes linked up here (at least 2 for each link you added but the more you can the better) and generally share the love with a bit of social media action!
Plus comment on either this post or one of the posts labelled HOST in the linky
Just a reminder that by linking up, you are giving the #CookBlogShare hosts permission to use your pictures in a roundup and on social media if your recipe is selected as one of our favourites.
Thank you for stopping by and joining in with #CookBlogShare. I can't wait to see what you've all been making!
Next week's #CookBlogShare is back to regular host Jacqui at Recipes Made Easy.
WHY NOT CHECK OUT OTHER COOKBLOGSHARE POSTS