These Four Tasty Sweet Bakes for #CookBlogShare are the perfect treat. Whether you are looking to include more veggies into your bakes, a new take on a classic flavour combination, a unique flavour pairing or just a big old chocolate cake; you have come to the right place!
Welcome to Curly's Cooking and #CookBlogShare Week 29! I am really happy to be guest hosting again for this week. #CookBlogShare is a weekly link where food bloggers come to link up their delicious treats and share and comment on each other's recipes.
Thanks to Monika at Everyday Healthy Recipes for hosting #CookBlogShare last week. I really struggled to decide which recipes I wanted to feature in this round up. Jo's Instant Pot BBQ Pulled Pork definitely caught my eye as pork is my absolute favourite!
However it was the sweet bakes that were linked up that I couldn't tear myself away from in the end.
Quite a few of us food bloggers have been working our way through our older posts and updating them with improved photographs (amongst other things!). This can take quite some time but is definitely worth it!
This week I have rephotographed my Courgette Cupcakes with Lemon Curd and Cream Cheese ready to update on my blog. This meant I had cake and courgettes on the brain!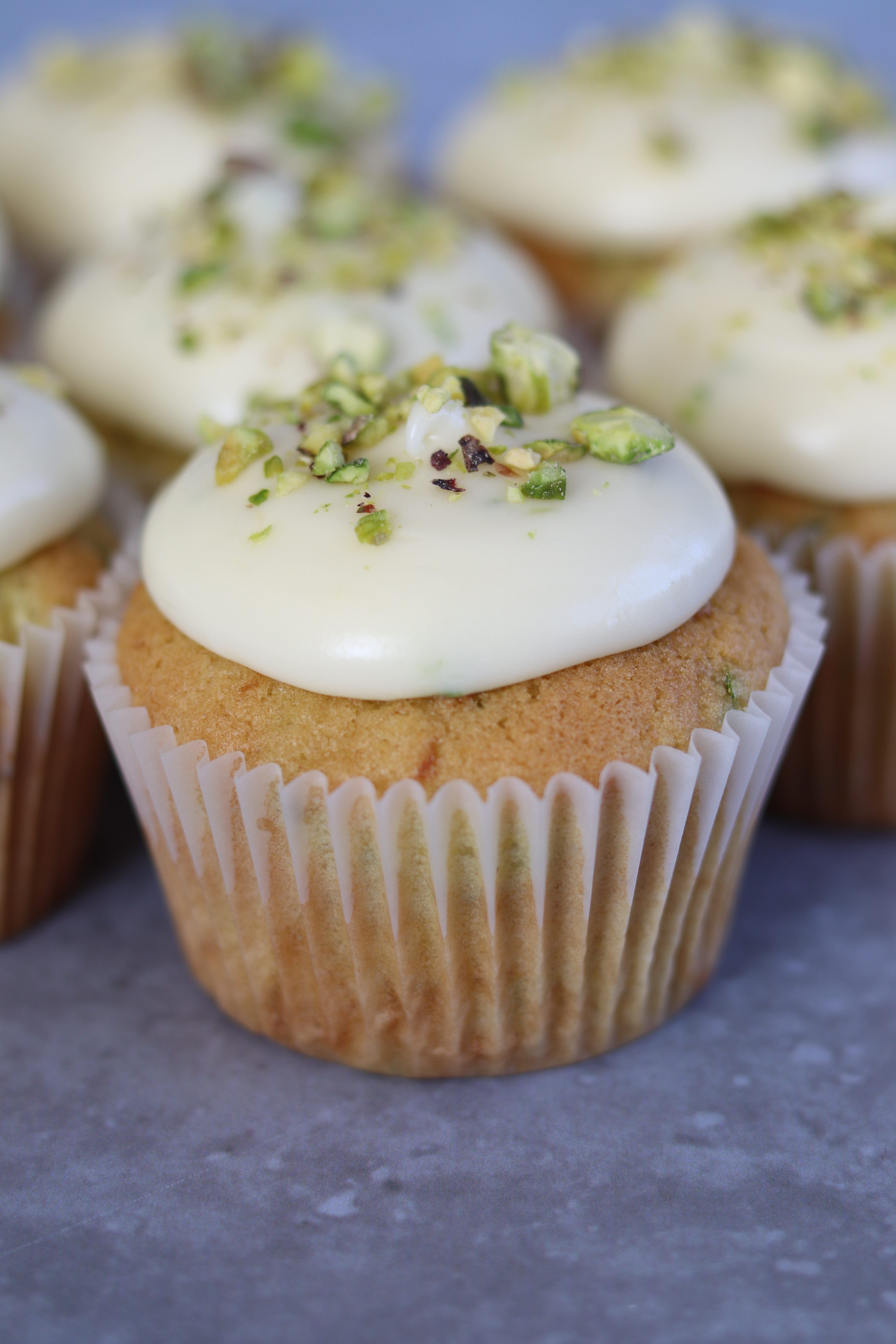 Four Tasty Sweet Bakes for #CookBlogShare Week 29
Whether you have a sweet tooth or not, everyone likes a bit of cake every so often. These four sweet bakes instantly caught my eye and I would very happily tuck into all three of them (at the same time!). There really should be something for everyone in this round up.
Double Chocolate Zucchini Muffins
These Double Chocolate Zucchini Muffins from Sylvie at A Baking Journey look so delicious! I love using zucchini (courgette) in baking and as she mentions it is a great way of sneaking veggies into your children's diets. I'd love one of these for breakfast any day.
Cherry Bakewell Cake
Kat from The Baking Explorer always makes amazing looking cakes. She has outdone herself with this Cherry Bakewell Cake! It is an almond sponge filled with cherry jam and almond buttercream, topped with icing, flaked almonds and glace cherries. What more could you want?!
Easy Chocolate Cake
Just looking at this Easy Chocolate Cake by Jenny at Apply to Face Blog makes my mouth water! What makes this delicious looking cake even better is that it is a foolproof one bowl cake. You don't need anymore reasons to make this cake!
Orange Lavender Loaf
Sisley from Sew White linked up this extremely pretty Orange Lavender Loaf. I would never have thought of using lavender in baking but would love to try it for the floral notes it would bring.
#CookBlogShare Week 29
And that leads us to this week, we'd love you to join in!
I'll visit and comment on every post that is linked up. I'll also pin all of your recipes to the #CookBlogShare Pinterest Page and share across social media.
Make sure if you share your recipes on Twitter and tag myself @CurlysCooking along with the regular hosts @recipecrumbs @easypeasyfoodie @MonikaRecipes using the #CookBlogShare hashtag and we will do our best to retweet.
Also use the #CookBlogShare hashtag on Instagram so we can all see each other's posts and share the love by liking and commenting.
You can also post your recipes on the #CookBlogShare Facebook Page so everyone can see which delicious recipes you are linking up this week!
To join in, all you need to know is:
You can link up any foodie posts you have. Both old and new posts are welcome as long as they have not been linked to #CookBlogShare before.
Link up a recipe or foodie post by clicking the blue 'add your link' button below and following the instructions. You can link up to 4 posts.
Add a link from your post back to this post (so everyone else can find it and link up too!)
Add the #CookBlogShare badge to your post (Code below – for WordPress copy and paste the code below into the text view of your post).
Comment on some of the other recipes linked up here (at least 2 for each link you added but the more you can the better) and generally share the love with a bit of social media action!
Plus comment on either this post or one of the posts labelled HOST in the linky
You are invited to the Inlinkz link party!
Just a reminder that by linking up, you are giving the #CookBlogShare hosts permission to use your pictures in a roundup and on social media if your recipe is selected as one of our favourites.
Next week's #CookBlogShare will be hosted by The Peachicks Bakery. If you're not already following her on Twitter make sure you do for her fantastic allotment adventures!
Thank you for stopping by and joining in with #CookBlogShare. I can't wait to see what you've all been making!
WHY NOT CHECK OUT OTHER COOKBLOGSHARE POSTS