With so many of us postponing holidays this year, we need to find different ways to travel. These International Flavours for #CookBlogShare week 42 are a great way to travel through food; from the comfort of your own home.
Welcome to Curly's Cooking and #CookBlogShare Week 42! I am really happy to be guest hosting again this week.
CookBlogShare is a weekly link where food bloggers come to link up their delicious treats and share and comment on each other's recipes.
It is also a great place for non food bloggers to come and find new recipes.
The regular hosts are Recipes Made Easy & Lost in Food. CookBlogShare is also hosted by guest bloggers twice a month.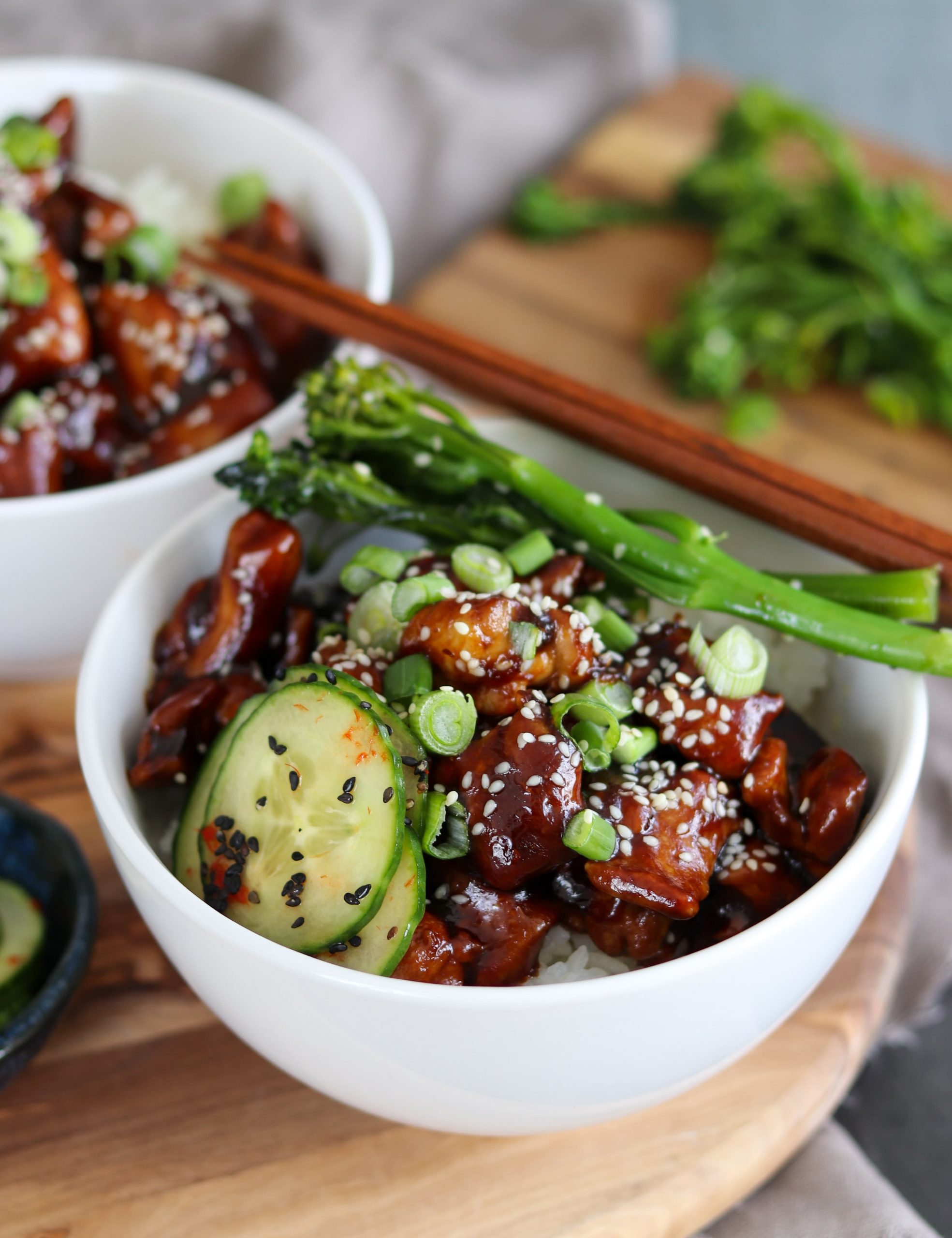 A month exploring scotland
Last week I got back from an amazing month exploring Scotland. We have always wanted to go to Scotland for a holiday but abroad always won out. This year, we didn't feel comfortable travelling on a plane so driving to Scotland was perfect!
We started our trip staying in the Cairngorms National Park. Lesley & Michelle (Lost in Food) gave us lots of tips and advice of where to go and what to see as they don't live too far from the area. We had the best of both worlds – exploring the National Park and the coast around Lossiemouth.
Next we drove the North Coast 500 which is an incredible route that follows the north east cost of Scotland. This has to be my favourite part of the trip; the views were absolutely stunning.
We deviated from the route and went to the Isle of Skye; which again had unbelievable views, for a few days before driving to stay in Loch Lomond and the Trossachs National Park.
Our final stay was in Dumfries and Galloway National Park which is Janice's (Farmersgirl Kitchen) area of Scotland so again I got lots of tips! Here again we got to explore the coastline as well as the beautiful woodlands.
We spent the majority of the holiday walking, driving through the most beautiful scenery and visiting bakeries. I walked up a few hills which then required me to reward myself with cake! Although we chose to only eat outside we did visit quite a few bakeries because of their 'one in one out' systems.
We were incredibly lucky with the weather and had the most amazing trip. My husband was able to work remotely which is how we were able to be away for so long. The dogs and I enjoyed the afternoons at the cottage recovering while he worked!
Have you managed to get away this year?
Travelling the world through food
So many of us have changed or postponed holiday plans this year. The rest of the year is also looking more uncertain as here in the UK lockdown threatens again.
When I saw the International Flavours people had linked up last week with Lost in Food, plus still being in holiday mode; I knew what I would choose as my theme.
If we can't go on holiday, we can at least bring the delicious flavours to our own homes! Which country are you going to visit first?
International Flavours
I love trying foods from different countries and when I go travel, food plays a big part in my trips. But you don't have to leave your own house to experience international flavours.
Although I love trying authentic recipes, I also like to be inspired by those flavours and create my own recipes.
I have been updating recipes on my blog for what feels like forever. One I reshot last week was my Vegetable & Red Lentil Curry. It is by no means an authentic Indian recipe, but it is influenced by those flavours.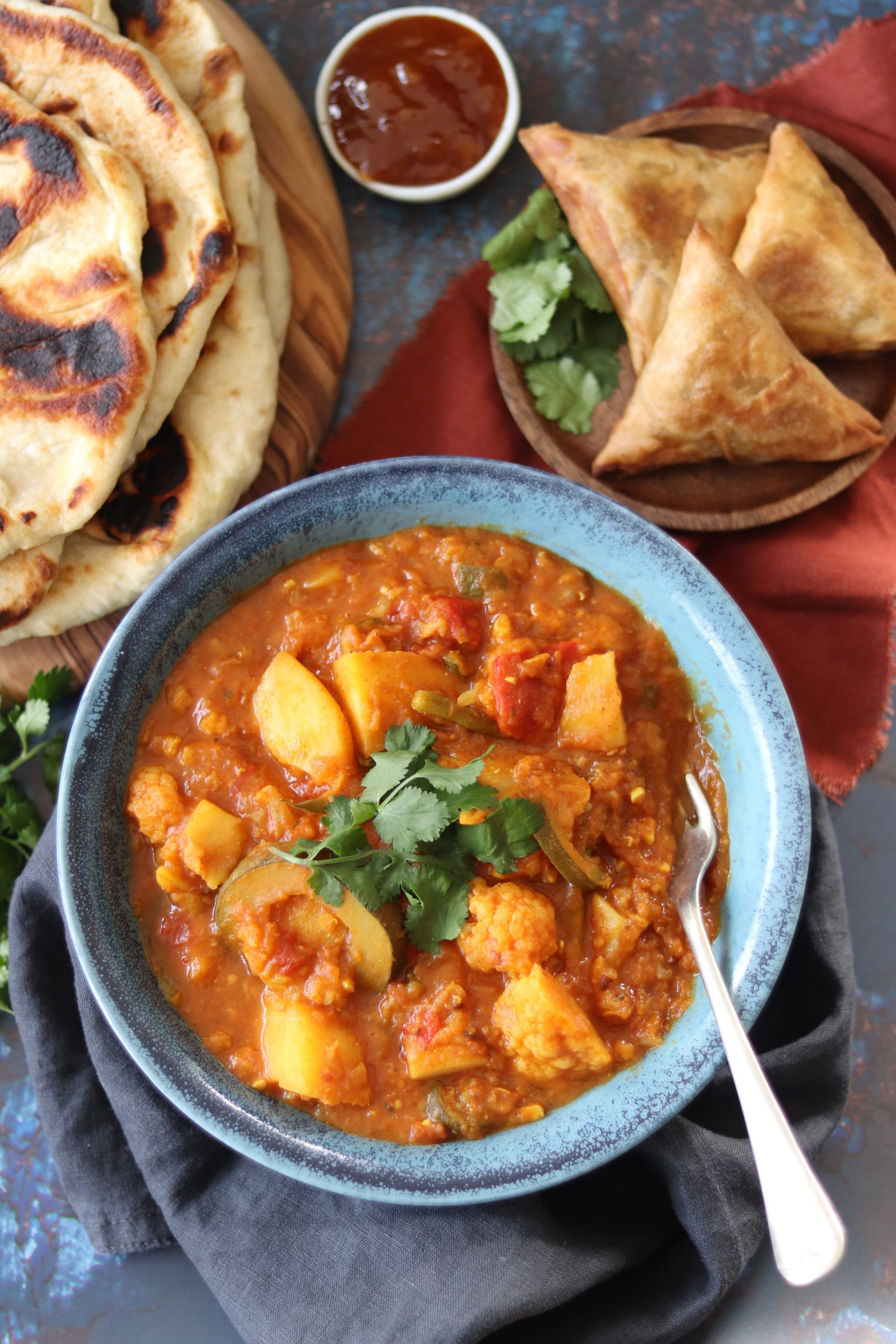 Keema Matar (minced beef & pea curry)
Beth from Effortless Foodie takes us to India and Pakistan with her Keema Matar. She uses a ready-made curry paste to create this simple and delicious looking meal that only takes 30 minutes to make. I tend to go for chicken curries so this would be a great alternative for me.
Israeli red cabbage salad
Helen from Family Friends Food takes us to Israel with her Israeli Red Cabbage Salad. This looks like such a fresh and tasty version of a slaw that would be the perfect addition to so many meals.
Palomar Chicken with Olives and tomato sauce
Georgia from Culinary Travels takes us to Jerusalem with her adaptation of Palomar Chicken with Olives from The Palomar Cookbook. I would love to eat this with some delicious flatbreads.
Chinese Tea Eggs
Next we're taken to China by Magdelena from Yum Eating with her Chinese Tea Eggs. These traditional Chinese marbled eggs are flavoured with soy sauce, tea and spices and look so pretty!
Bunny Chow
We're off to South Africa next with Choclette from Tin & Thyme with her vegetarian Bunny Chow. A delicious bean curry served in a hollowed out loaf of bread. What would be more tasty than that!
Slow cooker beef goulash
Beth from Effortless Foodie takes us a little closer to home with another of her tasty recipes. Her Slow Cooker Beef Goulash is Hungarian inspired and perfect warming, comfort food.
Classic Lasagna with bechamel sauce
Who doesn't love this Italian Classic?! Sarah from Real Food with Sarah uses ground turkey for a slight twist on this cheesy favourite. This is the optimum comfort food for a cold evening.
Cicchetti 3 easy venetian appetiser recipes
Inspired by a trip to Venice, Janice from Farmersgirl Kitchen created these Cicchetti which are small appetisers that are usually enjoyed with an aperitif. I think we should all make ourselves these little open sandwiches and enjoy them with a glass of wine – who's with me?!
Vegan Chilli Con Carne
Finally Kate from The Veg Space takes us to Mexico for her Vegan Chilli con Carne. She uses coffee and cocoa to flavour her vegan version of a popular classic. Packed with vegan mince, lentils and beans, this is a tasty meal that everyone will enjoy.
COOKBLOGSHARE WEEK 42
And that leads us to this week, we'd love you to join in!
I'll visit and comment on every post that is linked up. I'll also pin all of your recipes to the #CookBlogShare Pinterest Page and share across social media.
Make sure if you share your recipes on Twitter, tag myself @CurlysCooking along with the regular hosts @recipescrumbs and @lostinf00d using the #CookBlogShare hashtag and we will do our best to retweet.
Also use the #CookBlogShare hashtag on Instagram so we can all see each other's posts and share the love by liking and commenting.
You can also post your recipes on the #CookBlogShare Facebook Page so everyone can see which delicious recipes you are linking up this week!
To join in, all you need to know is:
You can link up any foodie posts you have. Both old and new posts are welcome as long as they have not been linked to #CookBlogShare before.
Link up a recipe or foodie post by clicking the blue 'add your link' button below and following the instructions. You can link up to 4 posts.
Add a link from your post back to this post (so everyone else can find it and link up too!)
Add the #CookBlogShare badge to your post (Code below – for WordPress copy and paste the code below into the text view of your post).
Comment on some of the other recipes linked up here (at least 2 for each link you added but the more you can the better) and generally share the love with a bit of social media action!
Plus comment on either this post or one of the posts labelled HOST in the linky
Just a reminder that by linking up, you are giving the #CookBlogShare hosts permission to use your pictures in a roundup and on social media if your recipe is selected as one of our favourites.
Thank you for stopping by and joining in with #CookBlogShare. I can't wait to see what you've all been making!
Next week's #CookBlogShare is back to regular host Jacqui at Recipes Made Easy.
Pin for later
Why not check out other CookBlogShare posts