Deliciously thick and indulgent. This Caramel Sauce is a real treat and the perfect addition to bakes, ice cream or even straight from the jar!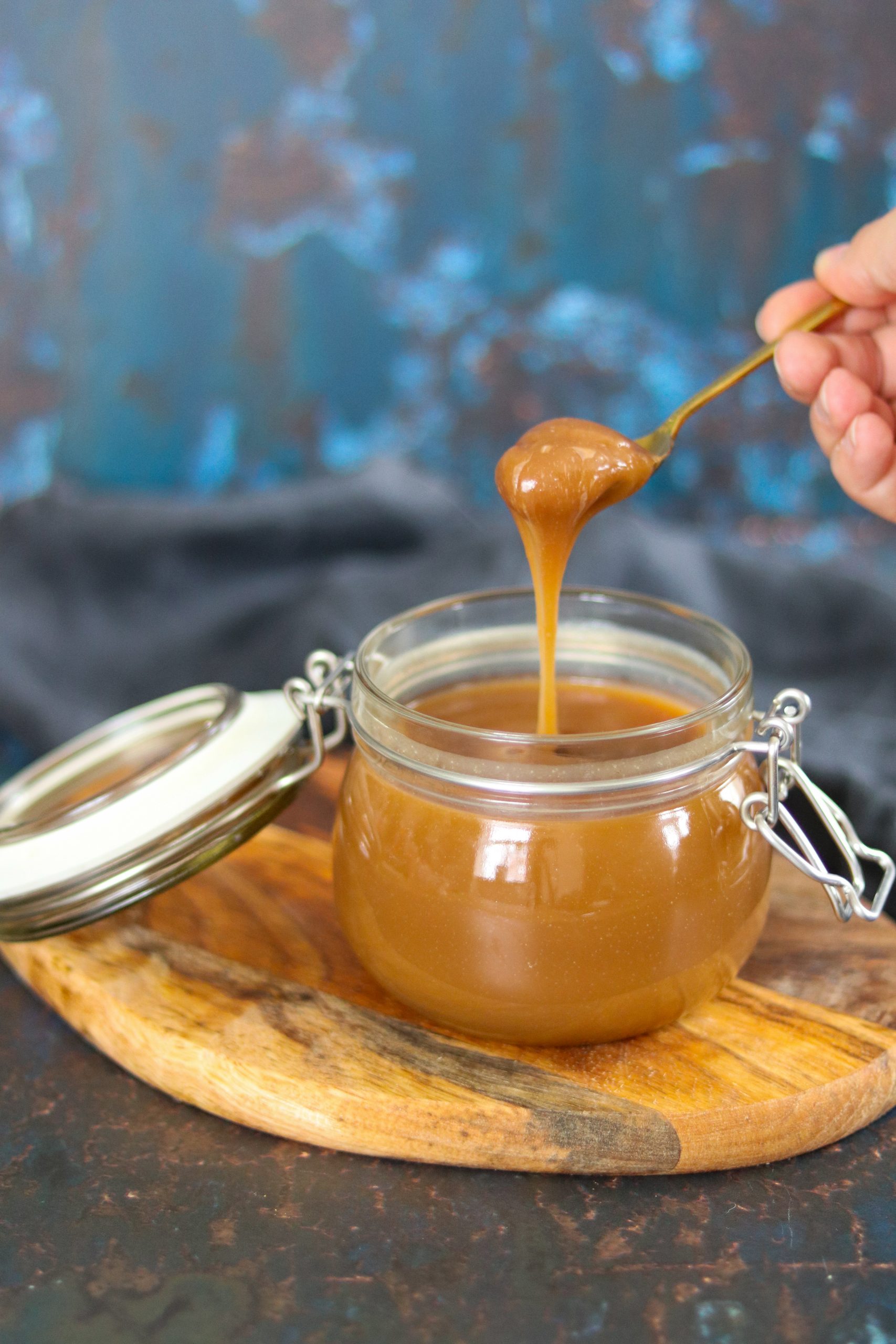 what is caramel sauce made of?
Caramel sauce is delicious and decadent and only needs a few basic ingredients to make.
water
caster sugar
sea salt
double cream/whipping cream
These are simple ingredients that most people already have in their cupboards or fridges. There are no fancy ingredients and therefore I think everyone should have a go at making their own Caramel Sauce.
Some people add vanilla extract to their Caramel Sauce and you can do if you want, but I like to keep it as it is.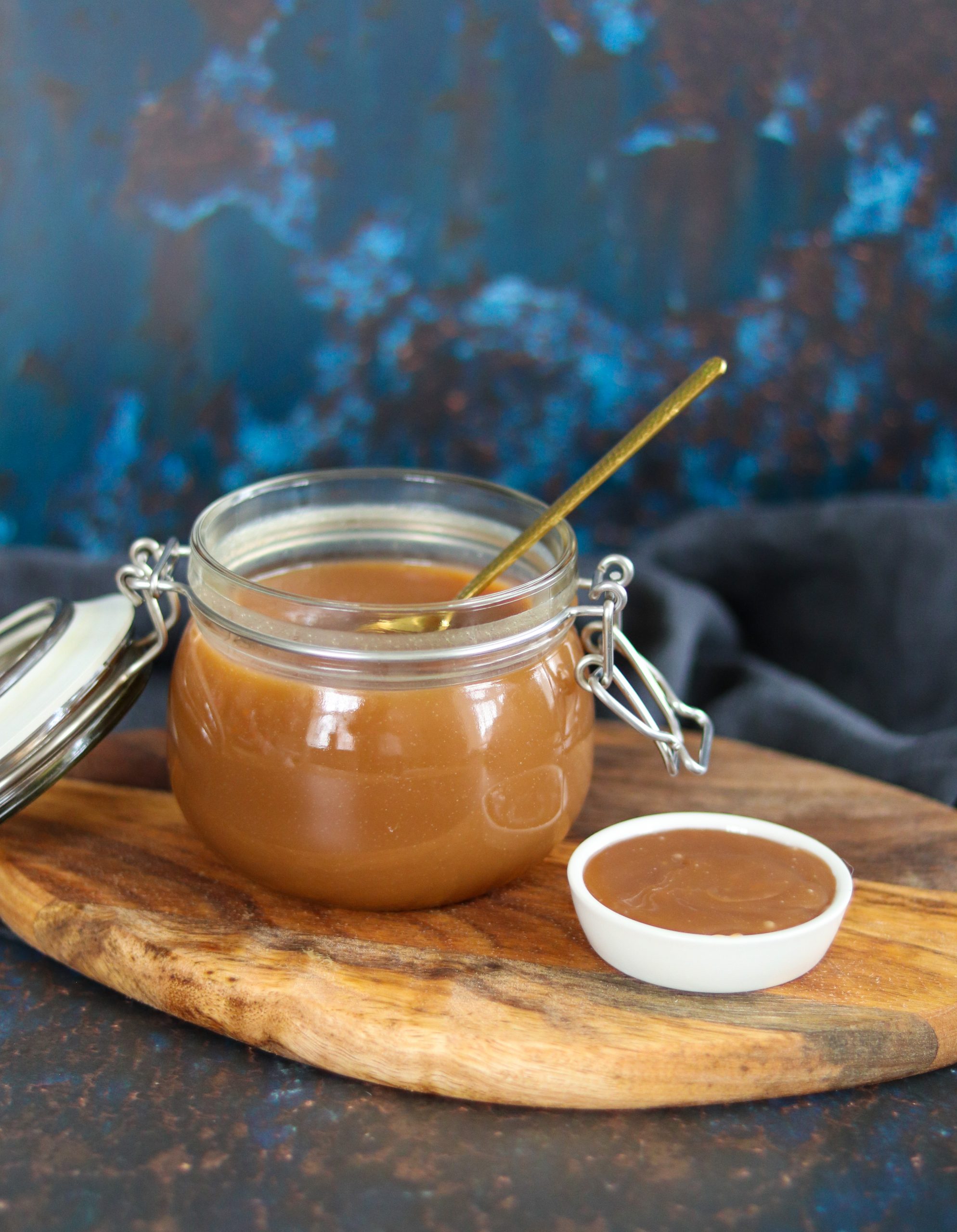 why make your own caramel sauce?
When you get the hang of making your own Caramel Sauce you will never want to buy it again!
If you make it yourself, you know exactly what is in it and you can always tweak it to your taste. You can also easily make more or less.
Plus it tastes just so bloomin' good!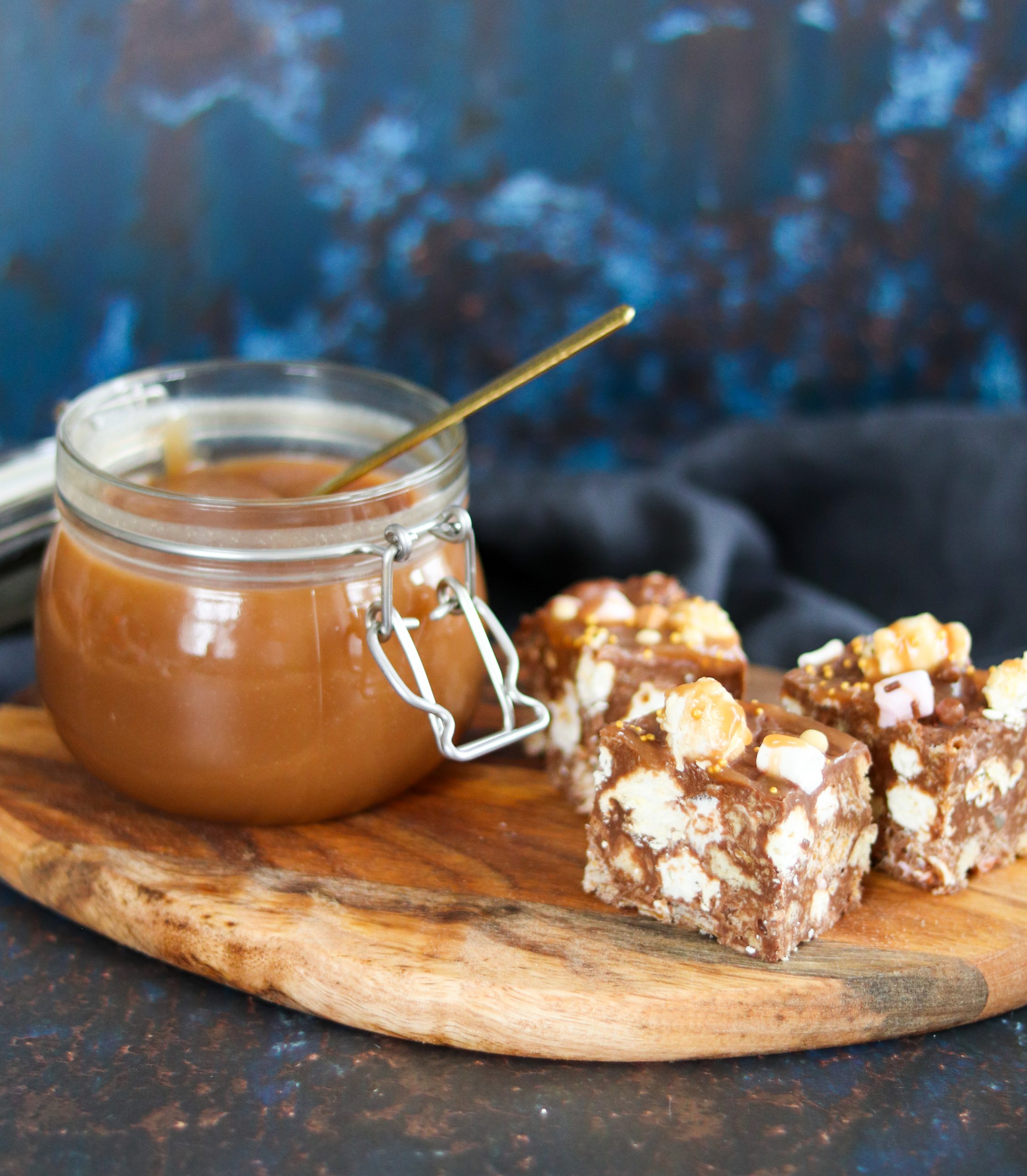 is Caramel sauce hard to make?
Caramel Sauce isn't hard to make, but I do think it can take a little bit or practice.
That is simply because caramel is a tricky beast and can change colour in the blink of an eye. Do not take your eyes off the caramel! Watch it at all times and you won't be caught out.
But please don't take that as me saying you shouldn't make this, you really should. The worst case scenario is your sugar becomes too dark or burns. You will know if this has happened so don't add the cream and just throw it away and start again.
The more you make this Caramel Sauce, the more you will know what colour you are looking for the sugar to get too and you will perfect it every time.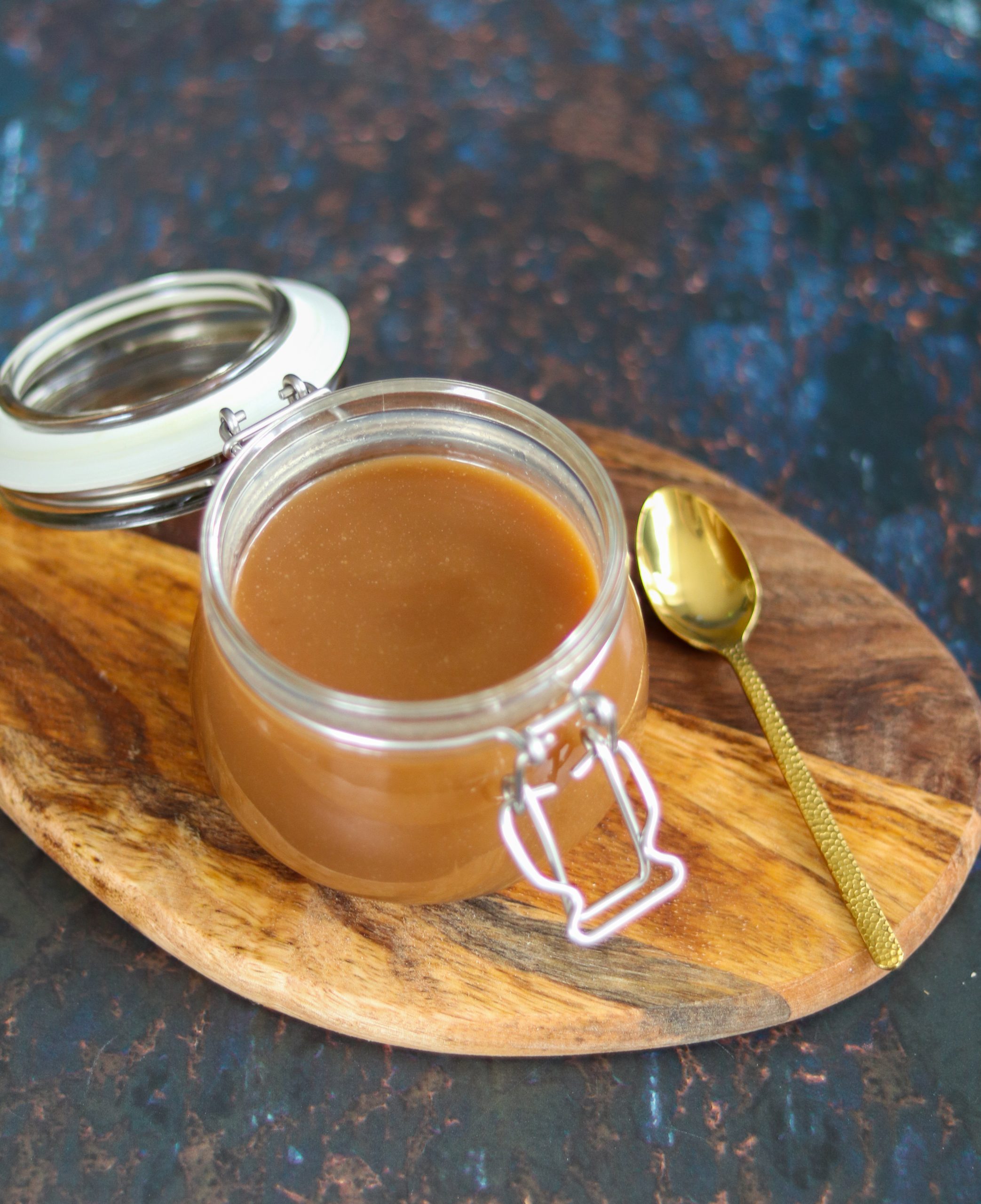 caramel sauce steps
Start by adding the water, sugar and salt to a medium pan with fairly high sides. Stir it until it comes to the boil and the sugar dissolves.
Once it has come to the boil, do not stir it again. In simple terms, stirring it at this stage will increase the risk of crystallisation which is not what we are looking for.
This is now the stage where you must focus on the caramel! You need to wait for it to get to a light amber colour. It will look like nothing is happening and it isn't changing colour and then all of a sudden it will change.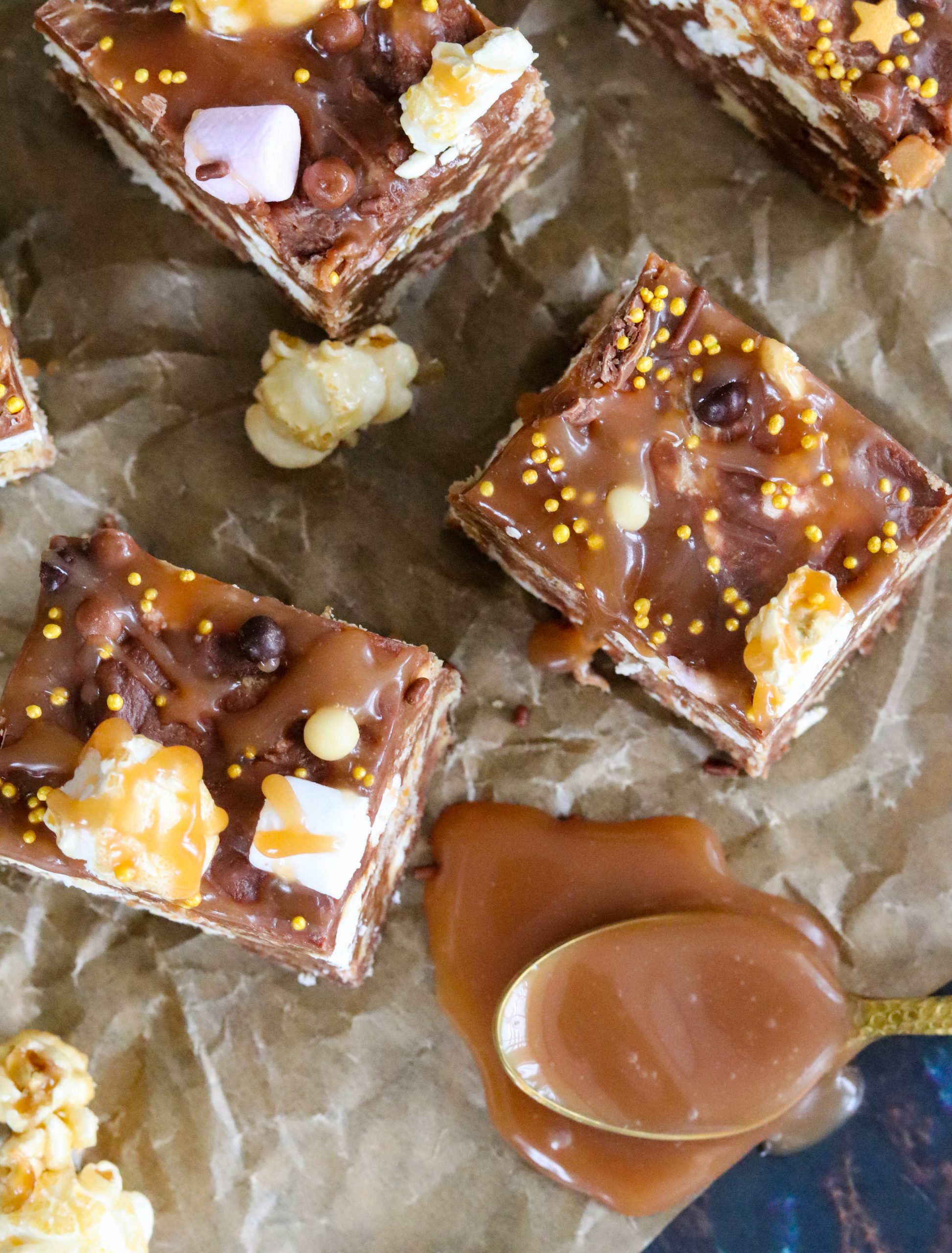 This usually takes around ten minutes but instead of clock watching, watch your caramel! Yours may take longer or not as long.
When you are happy with your light amber colour, carefully add in your cream. Beware as when the cream is added the caramel increases in volume and rushes upwards. The caramel is very hot so be careful.
Stir the sauce for around five minutes until it thickens and becomes glossy.
Pour into a sterilised jar and leave to cool before storing in the refrigerator for up to one month.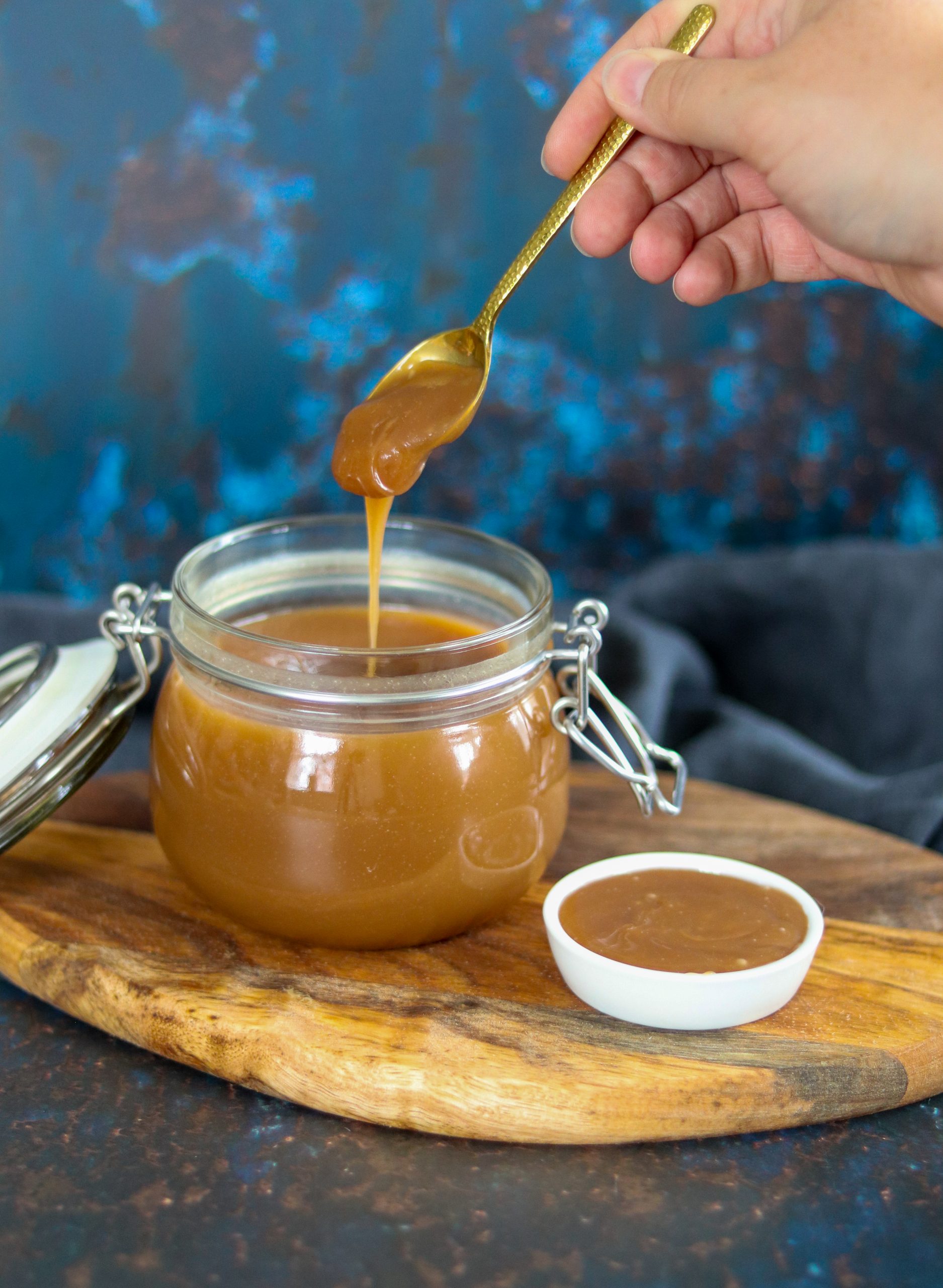 Can I make this into salted caramel?
I know a lot of people love salted caramel and you can easily turn this Caramel Sauce into salted caramel.
The recipe already includes salt, however this is just to balance the sweetness of the sugar and doesn't add very much saltiness.
People's salt preferences vary so I would start by doubling the amount of salt in the recipe. Once you have added the cream to the caramel sauce, you can carefully spoon a small amount out and leave it to cool on a small plate.
Allow it to cool and then taste it to see if you like the level of salt. Add a pinch more if you prefer.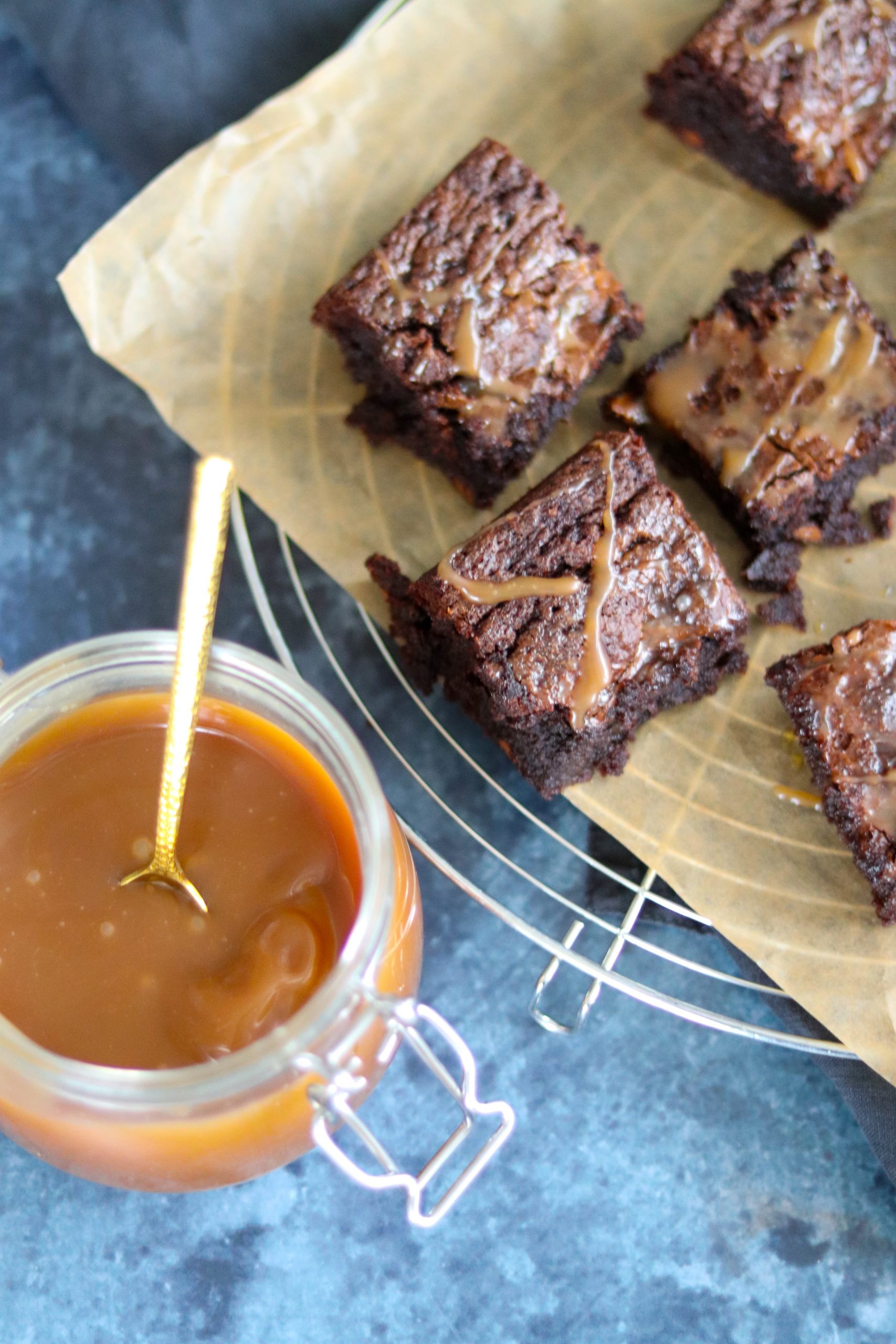 how to store caramel sauce
You should store your Caramel Sauce in an airtight jar in the fridge. Once it has been in the fridge it does solidify slightly. You can soften it up by putting it in the microwave for few seconds.
The recipe makes approximately 600ml which I store in a large Kilner type jar. But you could easily store it in screw top jars.
Make sure your jars are sterilised properly before filling with caramel. I do this by putting the jars and lids in the dishwasher.
I then put the jars and lids on a baking tray in the oven at 160°C fan for 10 – 15 minutes. I then fill them with warm jam when the lids are still warm.
There are other methods for how to sterilise jars. I recommend checking out Tin & Thyme's post with lots of information.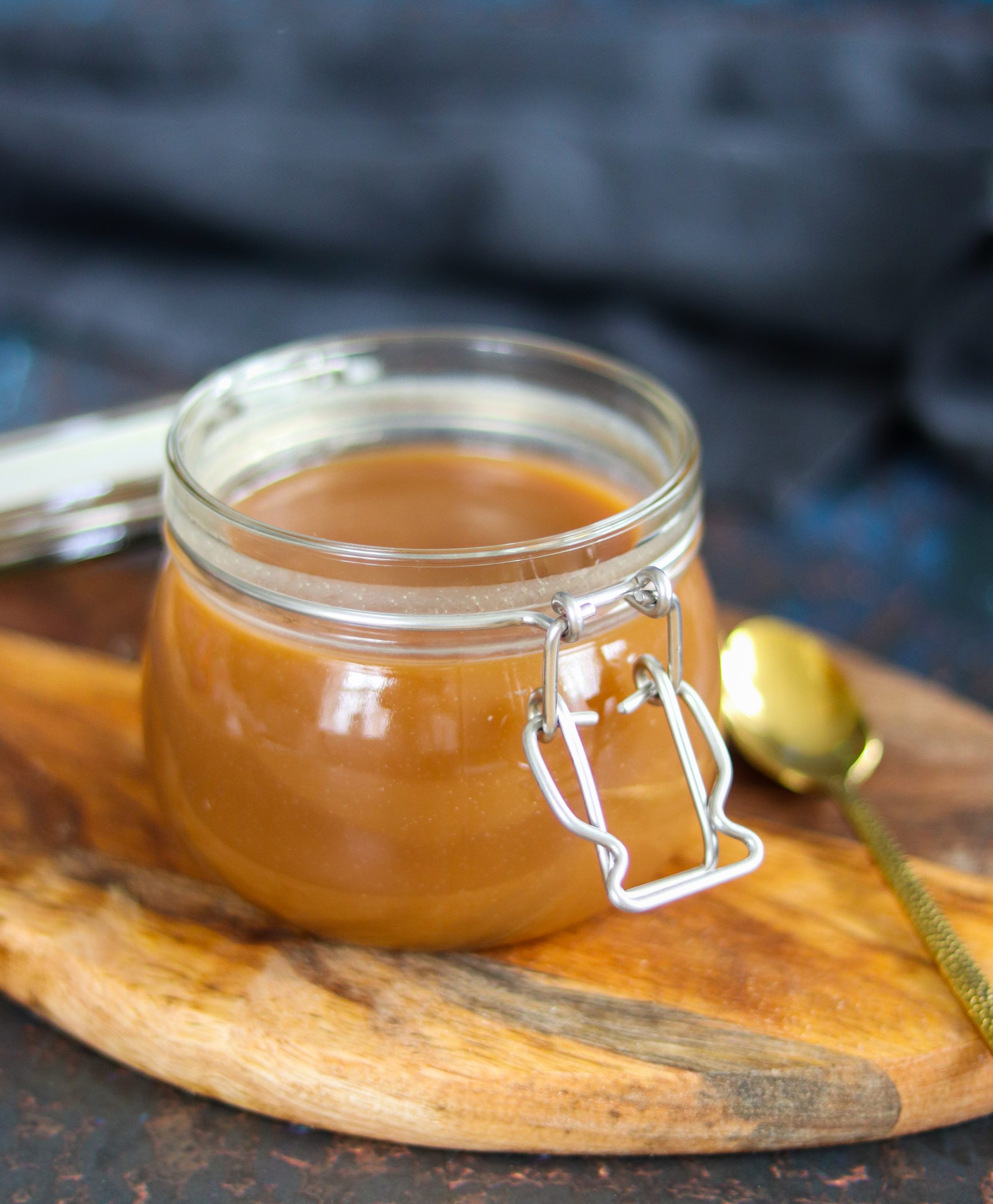 is caramel sauce vegan?
I'm afraid not.
The double cream makes this caramel sauce unsuitable for vegans or people that follow a dairy free diet.
You could try substituting the double cream for coconut cream to make it vegan. However you would need to experiment with this as I haven't tried it myself.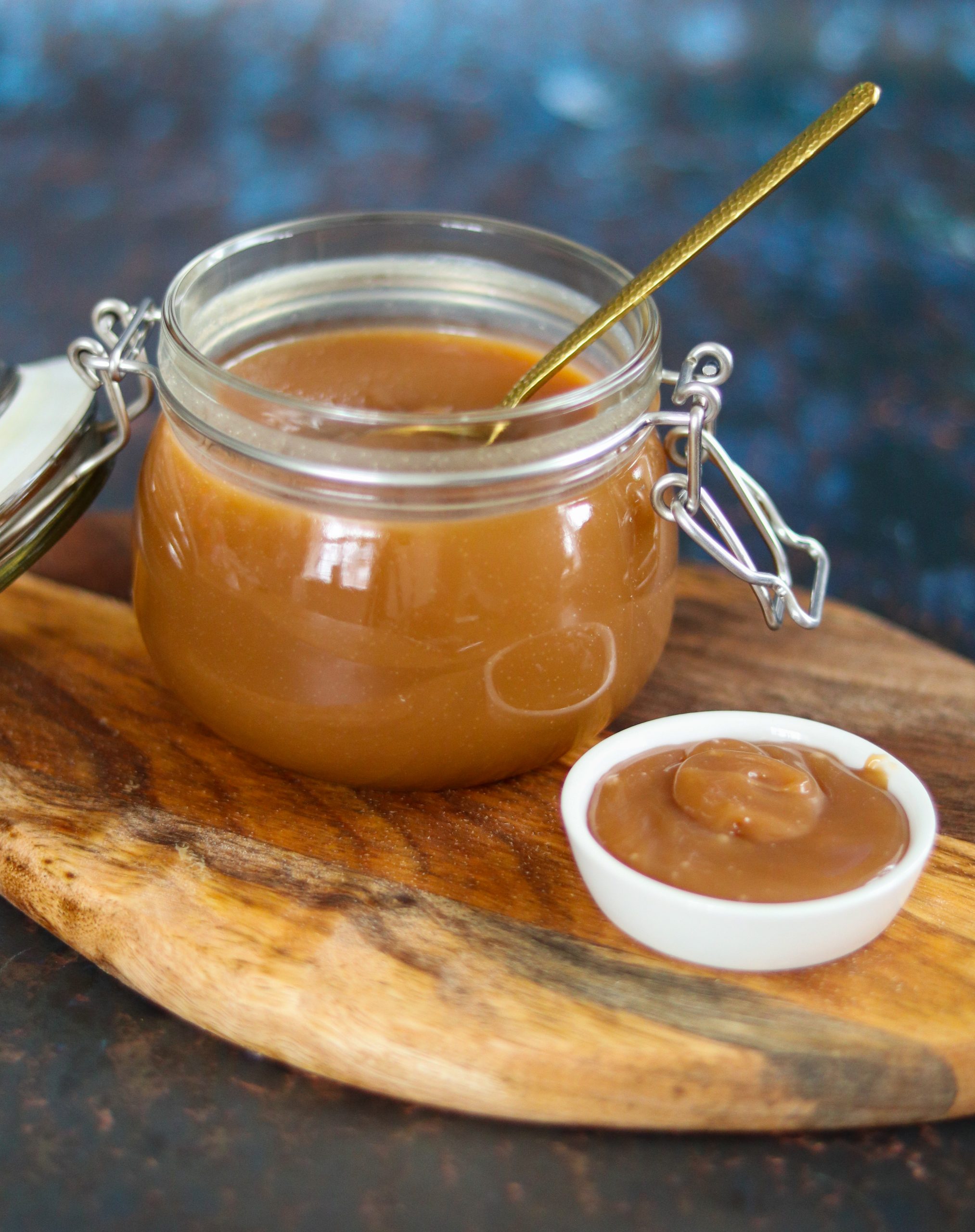 what to eat with caramel sauce
This Caramel Sauce is so delicious you can eat it with pretty much anything!
A very simple and delicious way to enjoy it is to drizzle it over vanilla ice cream. It makes a quick and easy dessert that everyone will love.
It is also a fantastic ingredient to use in so many bakes and sweet treats! Keep scrolling for links to some of my favourites.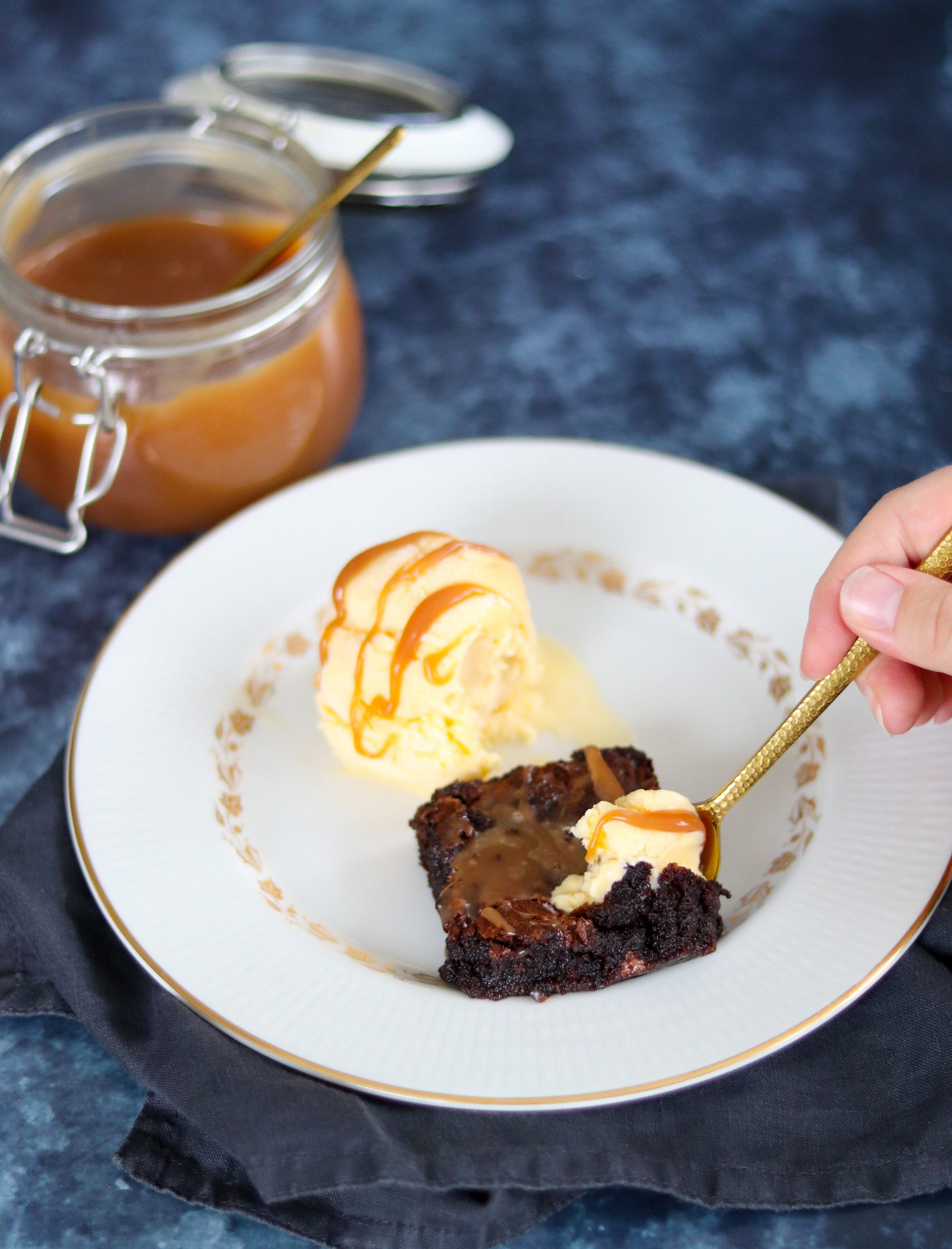 other recipes you might like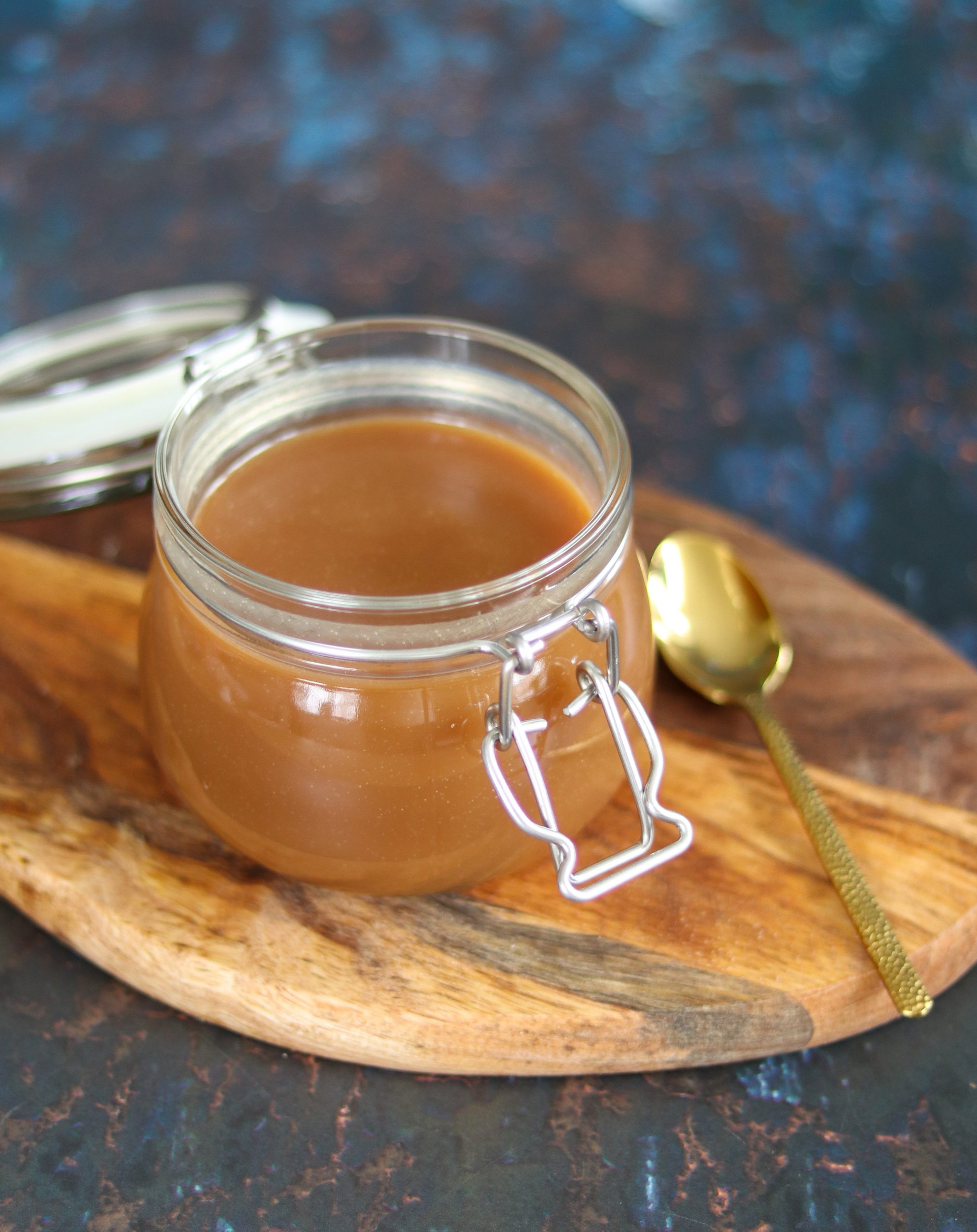 Pin for later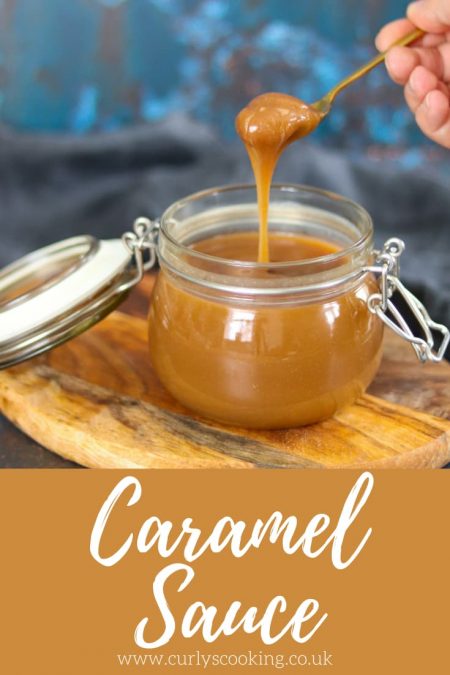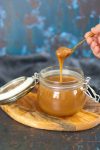 Caramel Sauce
Deliciously thick and indulgent. This Caramel Sauce is a real treat and the perfect addition to bakes, ice cream or even straight from the jar!
Ingredients
175

ml

water

360

g

caster sugar

1

tsp

sea salt

300

ml

double cream
Instructions
Add the water, sugar and salt to a saucepan with fairly high sides. Over a medium heat, stir the ingredients until it comes to the boil

After coming to the boil, stop stirring and leave the caramel to bubble away until it becomes a light amber colour. This should be around 10 minutes. Watch carefully

As soon as it is the right colour, carefully add the cream as it will foam up. Stir for around 4-5 minutes until it thickens

Pour into a sterilised jar and allow to cool completely before storing in the fridge for up to 1 month
Recipe Notes
Watch the caramel at all times or else it is likely to burn.
Be careful as hot caramel burns.
Keep in the fridge in a sterilised jar for up to one month.
Nutrition Facts
Caramel Sauce
Amount Per Serving (50 g)
Calories 55
Calories from Fat 999
% Daily Value*
Fat 111g171%
Cholesterol 411mg137%
Sodium 2452mg107%
Potassium 225mg6%
Carbohydrates 368g123%
Protein 6g12%
Vitamin A 4410IU88%
Vitamin C 2mg2%
Calcium 195mg20%
* Percent Daily Values are based on a 2000 calorie diet.
Linking to