Crisp choux pastry filled with deliciously soft whipped cream, topped with Nutella and roasted hazelnuts. These Gluten Free Nutella Choux Buns are pretty amazing.
I have only made choux buns once before which is when I was at University. I decided to make them for my friend's birthday because it was a family tradition of hers to have profiteroles for her birthday. I intended for mine to be profiteroles, but they were far too big so turned out to be choux buns!
I came across this recipe on Rebecca's blog; Glutarama – make sure you check it out. As soon as I saw it, I knew I had to give it a go. I couldn't have found this recipe at a better time as I was going for a girlie weekend in the Cotswold's with my friends from uni. Rebecca's recipe was even more perfect as one of my friends, Zoe, is a coeliac.
We rented a lovely cottage for the weekend and Zoe and I knew we were going to get there mid afternoon before the rest of the girls arrived in the evening. This gave us the perfect opportunity to do a bit of baking. The choux buns were very simple to make and we were very happy with how they came out.
When the other girls arrived, we had delicious freshly baked choux buns waiting for them which they just automatically assumed Zoe couldn't eat and were very surprised when we told them they were gluten free! Personally I think you know a free from recipe is a success when people can't tell any difference from the normal recipe.
I decided to adapt Rebecca's recipe as I have made eclairs before and also because they made choux buns on this week's Great British Bake Off. I love choux buns; pastry, cream and chocolate – what's not to love?! The classic whipped cream and melted milk chocolate is a hard combination to beat, but when I was thinking of how I could make them a little different, obviously my brain automatically drifted to Nutella. To be honest about 50% of the time my brain is thinking about Nutella!
There are some slight differences when making gluten free choux compared to standard choux pastry. You don't cook out the flour, the mixture seems harder to pipe and you don't cook it at two temperatures. Even with all of these differences, the end result is delicious.
My choux buns may not look the prettiest, but I quite liked their homemade look!
Makes 10-12 choux buns
For the choux pastry
130g butter
130ml water
200g gluten free flour
4 eggs
For the filling & topping
300ml whipping cream
200g Nutella
20g hazelnuts, toasted
Add the butter and water to a pan and bring to the boil
Take off the heat and add all of the flour and then stir quickly to combine making sure all of the flour is mixed in
Leave to cool for at least 5-10 minutes. If you can be patient enough, leave it to cool for longer as if it is too hot there is the risk of the eggs curdling
Whilst waiting for the mix to cool, line two baking trays with baking paper and then set aside. Preheat the oven to 200ºC fan assisted or 220ºC
Beat the eggs and add them roughly one egg at a time making sure you stir quickly after each addition and making sure each egg is combined before adding more
Spoon the mix into a piping bag with a large round nozzle. Pipe large circles of the mix onto the prepared baking trays
Bake in the oven for 25 minutes making sure you don't open the door! Remove from the oven if they are a lovely light brown colour
Allow them to cool for a few minutes before cutting them open. If they are a little bit stodgy inside, put them back in the oven for another 5 minutes so they full crisp up
Leave to cool whilst you make the filling
Toast the hazelnuts for a couple of minutes in a dry pan and then chop into small pieces
Whip the cream until it it forms soft peaks and then pipe into the bottom half of each choux bun
Melt the Nutella for approximately 30 seconds in a heatproof bowl in the microwave, you're just looking to get it a bit easier to spead
Add the tops of the choux buns back onto the cream filled bottoms and then spread with the Nutella before finally sprinkling with the toasted hazelnuts
Linking to: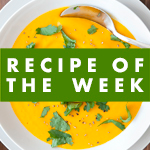 Pin for later