Gluten Free & Vegan Chocolate Orange Cupcakes are light and fluffy with amazingly smooth and decadent chocolate orange frosting. You won't believe they're gluten free and vegan!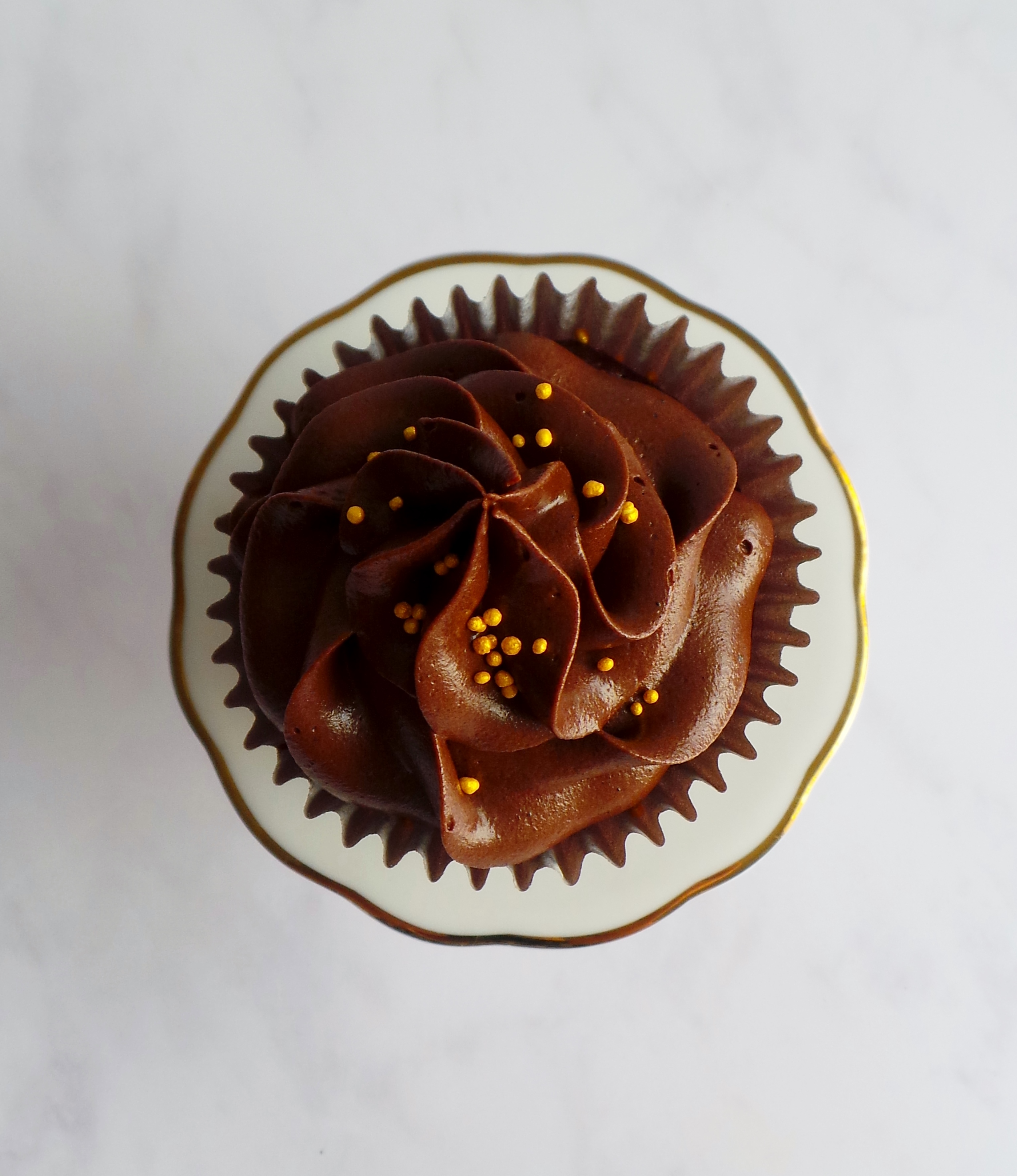 Following the success of my Vegan Chocolate Orange Loaf Cake, I decided to expand my vegan baking repertoire. I went back to the recipe by Kate from Veggie Desserts for my inspiration and from there decided to attempt to make Gluten Free and Vegan Chocolate Orange Cupcakes.
I say attempt because that really was what it was. I had attempted to make gluten free cupcakes before and they hadn't turned out exactly as I wanted. The texture was too crumbly and the taste was different to the original recipe. So when I decided to adapt this recipe to be gluten free, I wasn't holding out too much hope.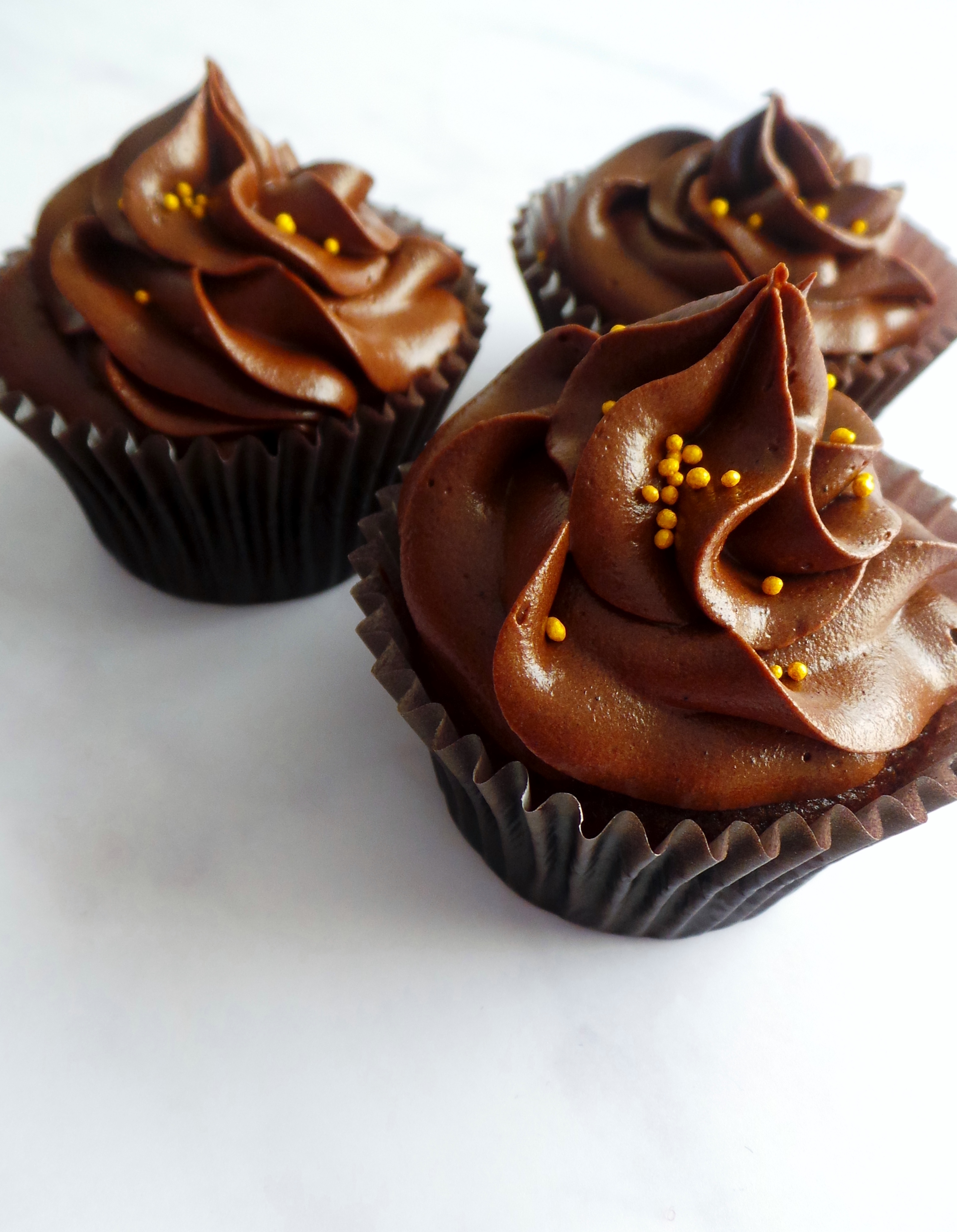 Experimenting in the kitchen isn't always going to be a success. I think having a failure every so often makes each success even more exciting! So when these cupcakes turned out perfectly the after the first attempt, I was so chuffed.
Where I had gone wrong with my previous gluten free cupcakes attempt was that I had simply swapped the normal flour for gluten free flour. It was my coeliac friend, Zoe who recommended adding some xanthan gum which acts as a binding agent which the gluten free flour lacks. It worked perfectly and the result was a gluten free and vegan cupcake that had the texture of any other cupcake I have eaten – success!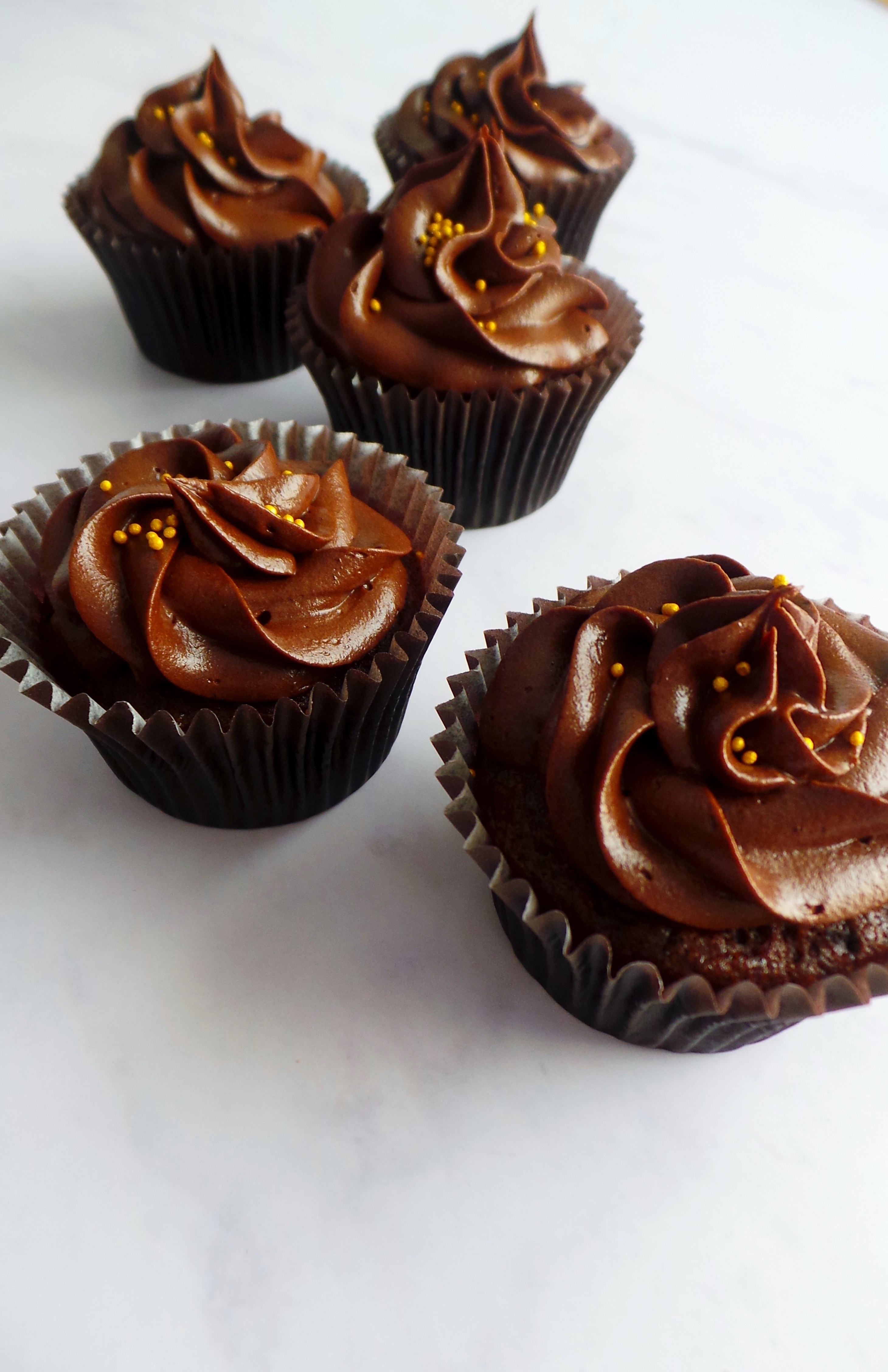 My favourite part of these cupcakes is the frosting. I am not usually a fan of buttercream because to me I can taste the butter. Chocolate buttercream is usually my preferred buttercream but I have never tasted buttercream as good as this! It is so smooth and creamy which I think has to be down to the dairy free margarine. It also had such an appealing glossy shine to it which I loved.
Before I rave on about how great I think these cupcakes are, there is one downside. As with other gluten free cake, these are really best eaten on the day they have been baked. You can eat them the day after too, but you will notice even only one day later they will have lost some of their fluffiness. A trick Zoe has learnt over the years is to keep some cupcakes unfrosted and when you're ready to eat them give them a few seconds in the microwave to freshen them up before allowing to cool and frosting. You could also freeze the cupcakes before they are frosted as a way to prolong them a little longer if you don't think you'll manage eating all ten in two days.
Makes 10 cupcakes
For the cupcakes
140ml soy milk
75g non dairy margarine
1½ tbsp golden syrup
½ tsp coffee granules
140g plain flour
1 ¼ tsp baking powder
90g caster sugar
2 tbsp cocoa powder
½ tsp bicarbonate of soda
2 tbsp orange juice
Zest of 1 orange
¼ tsp xanthan gum
For the frosting
75g non dairy margarine
200g icing sugar
4 tbsp cocoa powder
1 tbsp soy milk
1 tbsp orange juice
Preheat the oven to 180ºC / 160ºC fan assisted. Line a cupcake tin with 10 cases
Zest the orange before juicing it . Whisk the orange juice and soy milk together and set aside
In a pan over a medium heat, gently melt the margarine, coffee and golden syrup. Once melted take off the heat and allow to cool slightly
Sift the flour, cocoa powder, sugar, bicarbonate of soda and xatham gum together in a bowl before adding the milk and margarine mixtures. Stir well until the batter is smooth
Divide the mixture between the cupcake cases and bake in the oven for 18-20 minutes minutes or until a cocktail stick comes out clean when poked into a cake
Allow to cool for a few minutes in the tin before turning out onto a wire rack and leaving to cool completely
Once completely cooled, make the frosting
Add the margarine and icing sugar to the mixer and beat until combined
Add the soy milk and orange juice and beat until smooth and fluffy
Spoon the frosting into a piping bag with a nozzle and pipe onto each cupcake
Decorate however you like
Pin for later
Linking to