Christmas isn't Christmas without Chocolate Orange. This Chocolate Orange Rocky Road is the perfect festive treat filled with as much chocolate orange as possible!
Chocolate Orange is delicious anytime of year, but it is almost essential at Christmas. For as long as I can remember, we have always bought my Mum a Terry's Chocolate Orange at Christmas. Then as my sister and I grew up, we each bought her one so she ended up with quite a few to keep her stocked for the rest of the year!
Chocolate orange is one of my favouite flavour combinations. I'm not generally a fan of fruit and chocolate but there is definitely something about chocolate orange that makes it irresistible. There are lots of chocolate orange flavoured chocolates and biscuits available, even more so around Christmas. If you can't find one of the ingredients below though, just substitute it with something you fancy or increase the quantities of another ingredient.
Rocky Road is such a simple and delicious treat that anyone can make. This is a great recipe for children to help with as they only need supervision melting the chocolate as the biscuits can be crushed and broken by hand. It only takes a couple of minutes to assemble and then can be kept in the fridge in an airtight container for at least a week. This is a great recipe to make when you have a spare minute over Christmas which can be stored ready to bring out when you have guests.
People tend to get a lot of chocolate at Christmas, and if like my Mum you get a few chocolate orange's, this is a good way to use them up if you don't just want to sit there and munch your way through them.
This is one of the recipes I photographed with the help of Mr Curly's friend. He brought his DSLR camera over for me to have a play with as I have asked Santa for one this year. We had a great time playing with food styling. Neither of us are very creative but I like the cute reindeer and his suggestion of 'snow' definitely helped create a festive scene.
200g chocolate orange
100g milk chocolate
100g butter, unsalted
150g golden syrup
125g chocolate orange KitKats
100g orange Matchmakers
100g digestive biscuits
50g marshmallows
Mini chocolate orange segments and sprinkles to decorate (optional)
Line a 20x20cm tin with parchment paper
Add the chocolate orange to a heatproof bowl along with the milk chocolate broken into chunks, the butter and golden syrup
Melt in the microwave in short bursts, stirring after each burst
Cut up the KitKats and Matchmakers into small chunks and break the biscuits up. Add them to a bowl
Add the marshmallows to the cut up chocolate and then pour over the melted chocolate
Mix until everything is covered in the melted chocolate
Tip it all into the prepared tin and level out. Add a few mini orange segments and sprinkles
Put in the fridge to set for at least a couple of hours, or overnight
Pin for later
Linking to
Hosted by Casa Costello & Mummy Mishaps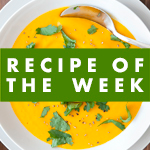 Hosted by A Mummy Too