Comforting and full of flavour, this Pumpkin and Sage Soup is perfect with some bread on a cold day.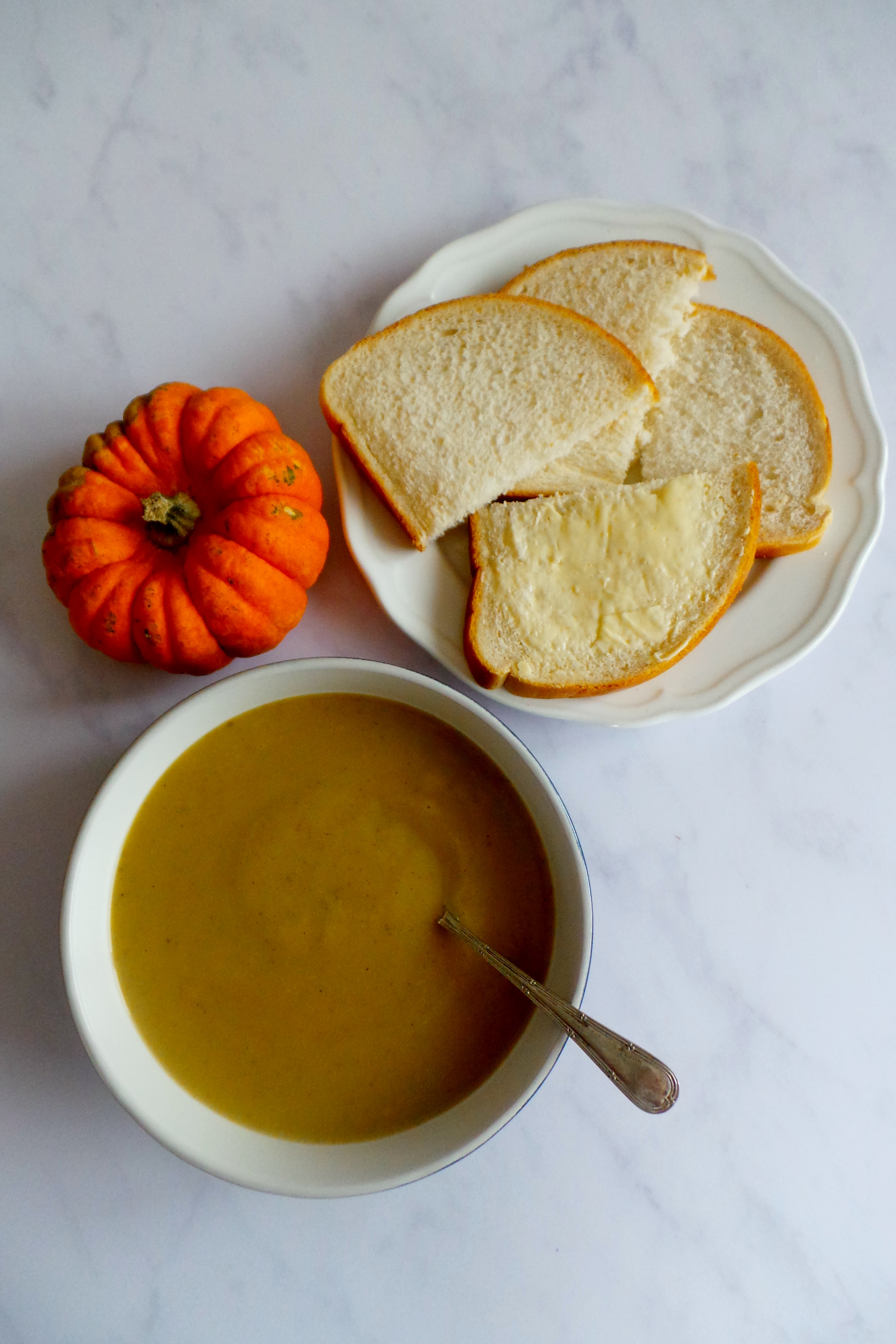 Pumpkin based dishes seem to be everywhere this year so I thought it was about time I used it to make something other than my Spiced Pumpkin Cake or Pumpkin Cake Bars. Due to the pumpkin's natural sweetness, the finished soup is quite sweet so is perfect for people with a sweet tooth – even in savoury dishes (like Mr Curly!).
I'm definitely in a soup mood at the moment and have it for lunch most days during the week. I use my soup maker to make a batch of soup and then freeze it. This means I have a selection of different flavoured soup in my freezer which I can just defrost overnight. It also means I don't have to have the same flavoured soup a few days in a row.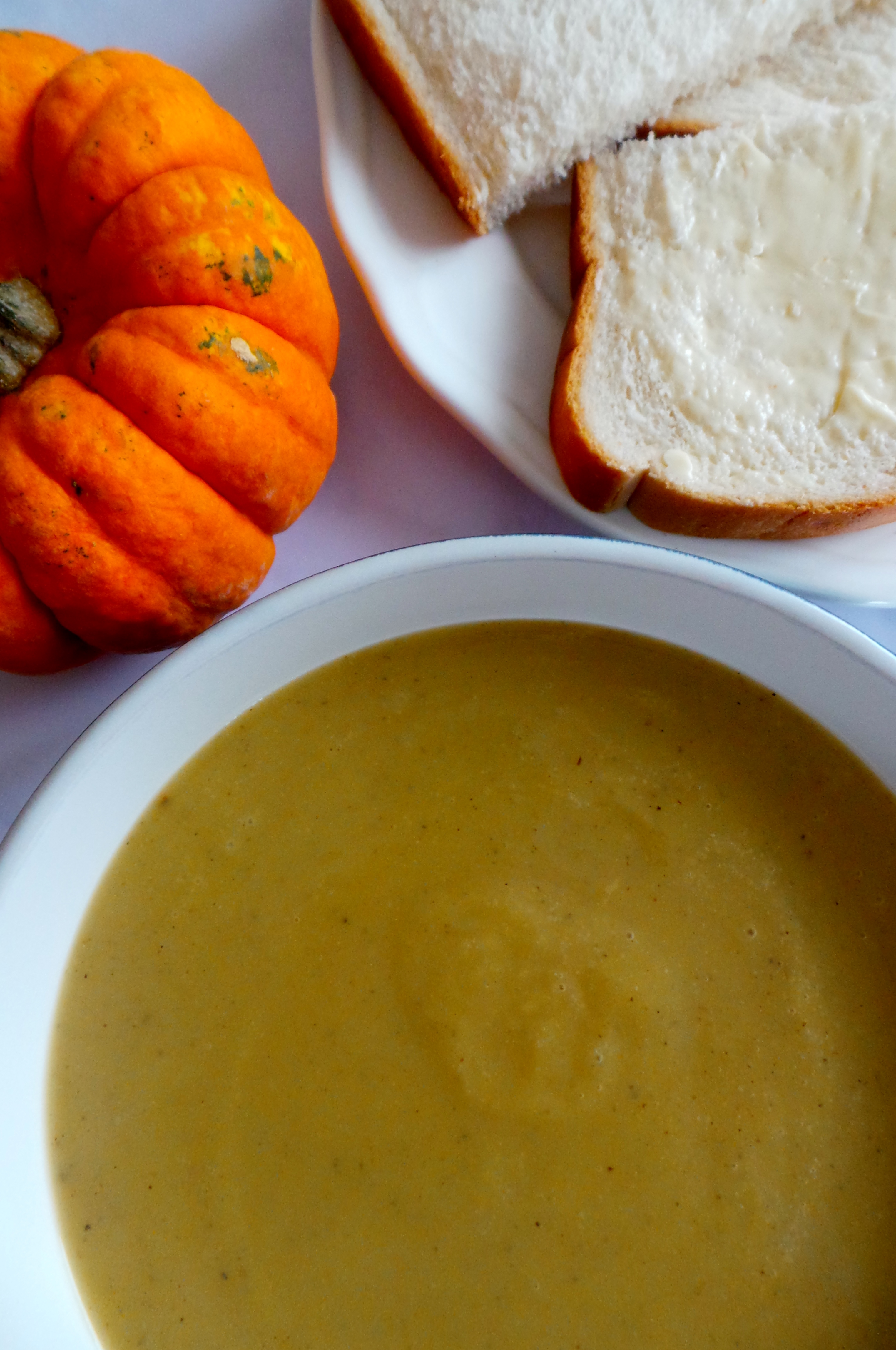 I love using my soup maker because it is so easy and quick. If you do not have a soup maker, you can still make this soup really easily, but you have to do a little bit more work yourself instead of leaving it all down to the machine. I like to think of this as not being lazy, but using a kitchen appliance to my advantage as I can leave it making soup ready for lunch the next day whilst I am making that night's dinner.
I must admit that I hadn't peeled a pumpkin until making this recipe and was surprised at just how hard the skin was. Just a heads up – be careful and make sure you keep your fingers away from the knife. This soup is tasty, but not worth losing a finger over!
If you want to make this soup when pumpkins are no longer in the supermarkets, do not panic; just use a squash instead and it will be just as tasty. If you are using a pumpkin, I would recommend using a small pumpkin rather than a large one.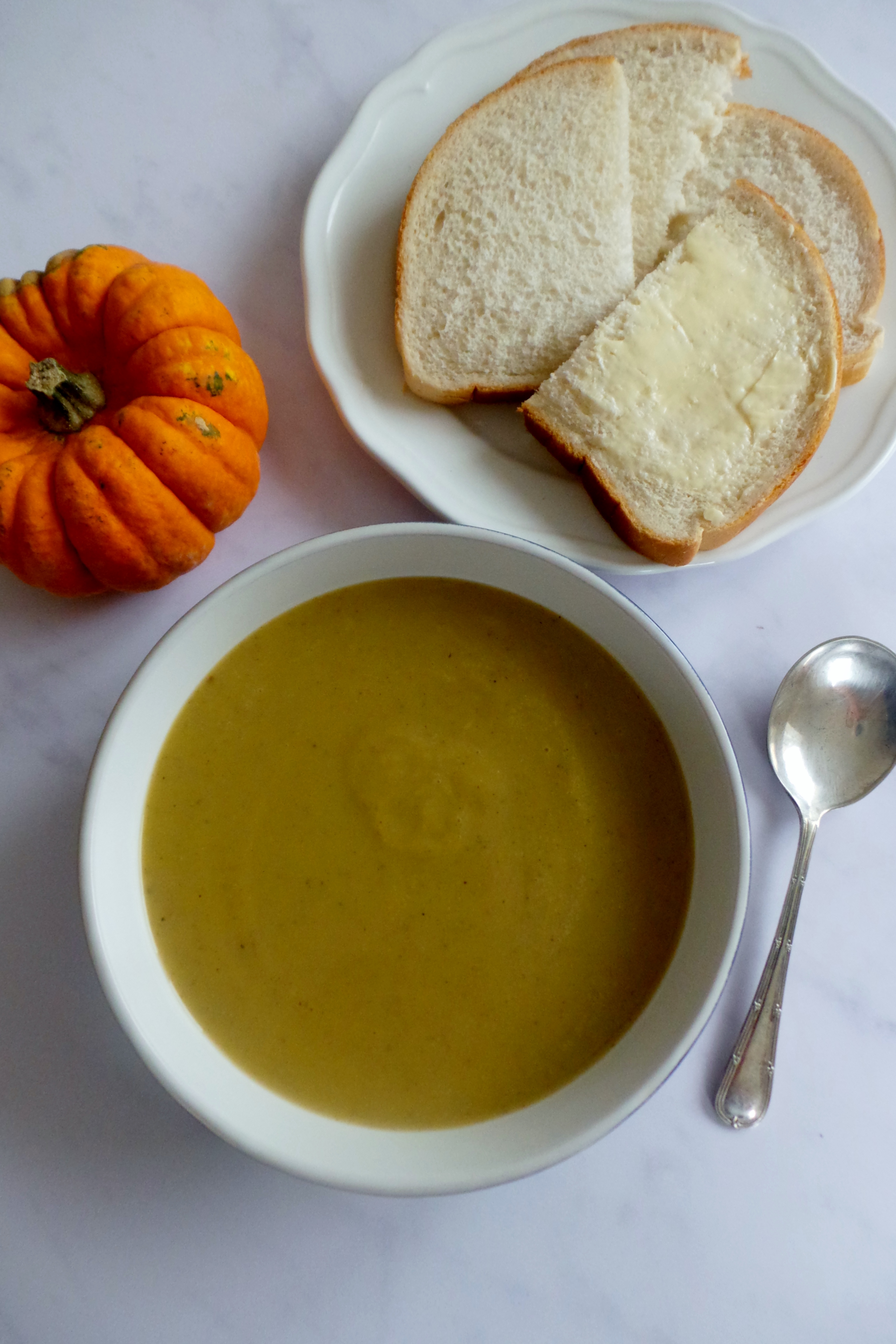 Serves 3
1 small onion, diced
350g pumpkin, peeled and diced
300ml milk
500g vegetable stock
1 tsp dried sage
1 tsp sea salt
¼ tsp black pepper
1 tbsp cornflour mixed with 2 tbsp water (optional)
Dice the onion and peel, deseed and dice the pumpkin. Add to your soup maker/pan with the rest of the ingredients
If using a soup maker, set to the smooth setting and leave the machine to do the work. I put my soup maker on twice to make sure the pumpkin was fully cooked through and blended smoothly
If using a pan, cook until the pumpkin has completely softened and then blend with a stick blender or in a liquidiser
Serve and enjoy
Pin for later
Linking to