Soft, buttery and filled with tasty sultanas, Welsh Cakes are delicious especially when enjoyed with a hot drink and your feet up!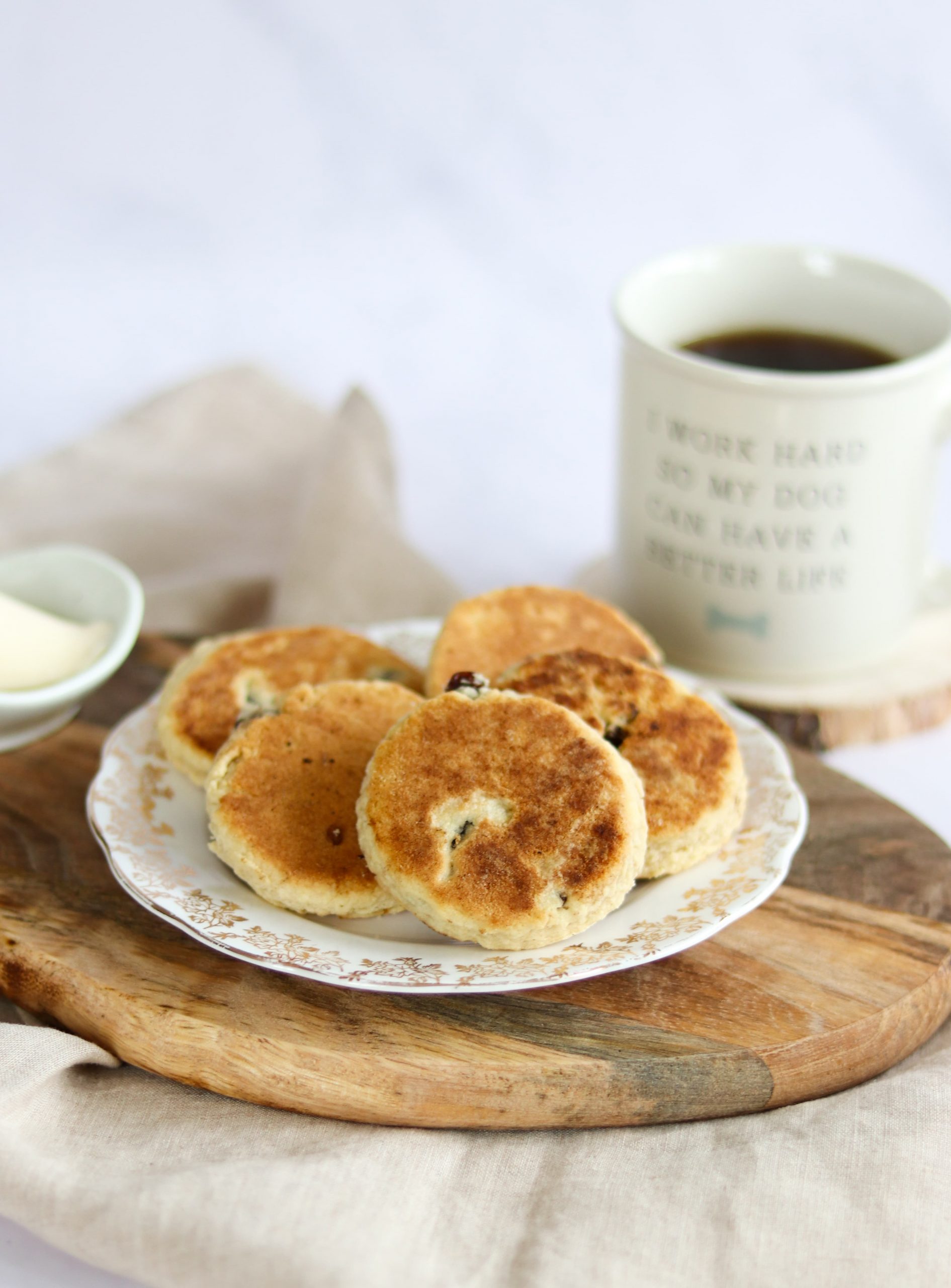 What are Welsh Cakes?
Welsh Cakes are a traditional tea time treat in Wales. They have been made for centuries and still popular today.
I'm sure each family has their own recipe, but all welsh cakes include dried fruit and mixed spice and are cooked on a griddle pan.
Welsh Cakes can be served warm or cold and are sometimes sprinkled with sugar or spread with butter. How do you eat yours?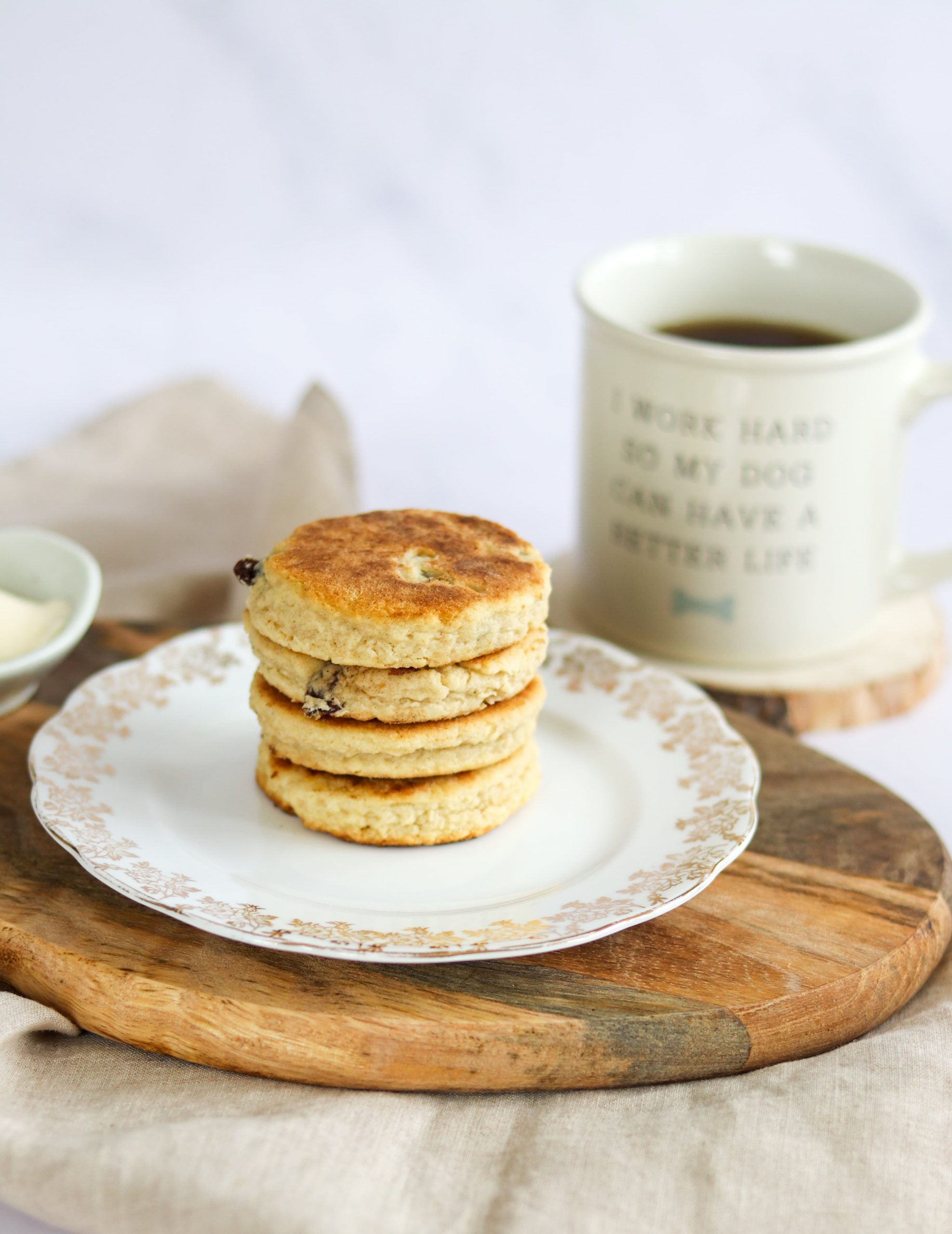 My version of a Welsh classic
This recipe is an adaptation of Mary Berry's recipe. For my Welsh Cakes, I like to use sultanas rather than the more traditional currants.
I find currants a bit dry and much prefer plump sultanas. You can use sultanas, currants or even raisins in yours.
If you want to be a bit adventurous you could add cranberries and orange zest instead of the sultanas. I have even seen people make Welsh Cakes with chocolate chips! So feel free to experiment .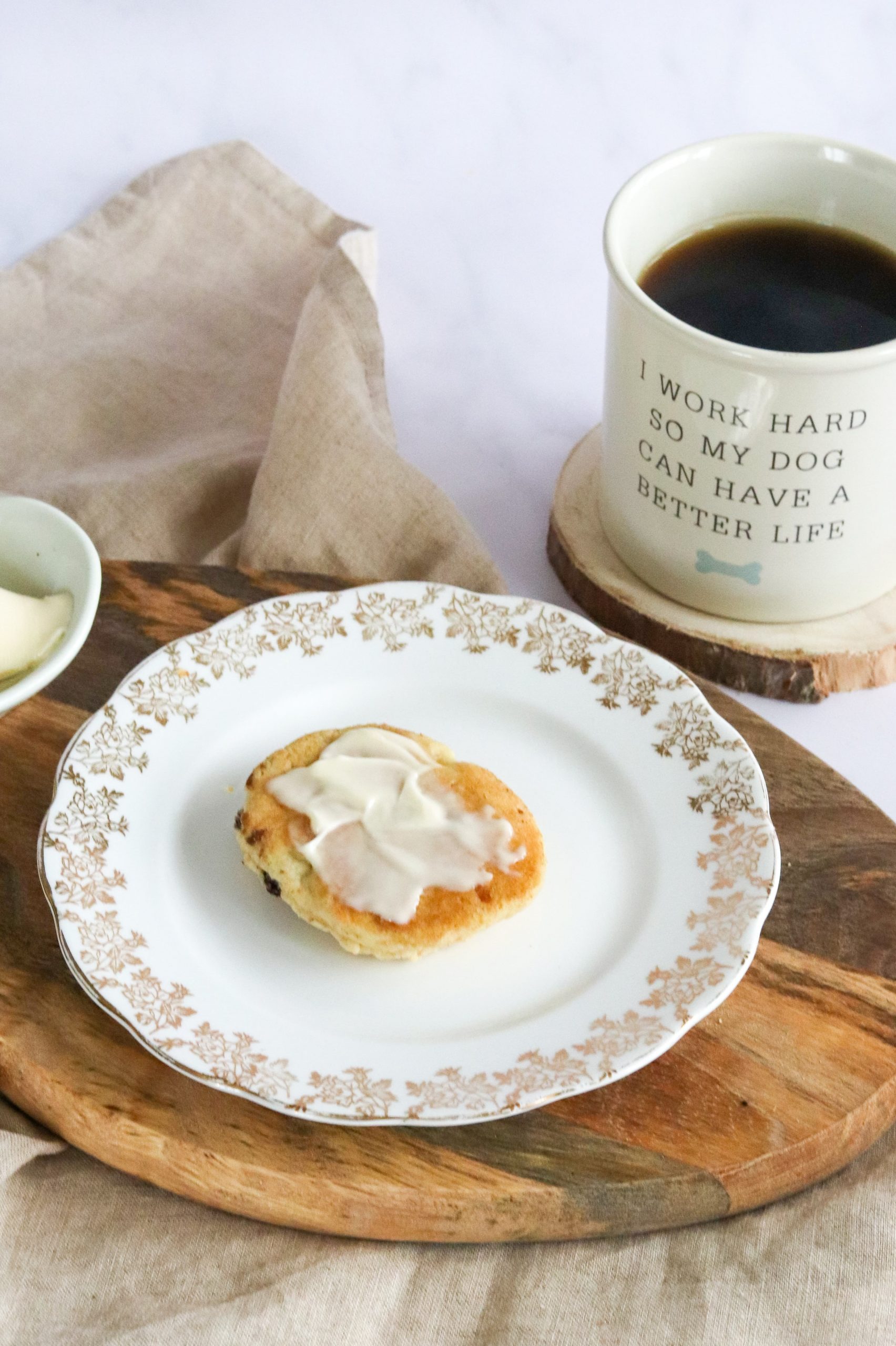 Welsh Cake tips
Welsh Cakes are wonderfully simple, but can take a little bit of practice! When making the dough, you want to add enough milk to combine all of the flour. Try not to add too much or you will get a sticky dough.
This isn't the end of the world, just make sure you flour the surface and your rolling pin really well so the dough doesn't get stuck.
The cooking is where the practice comes into place. I like to cook them on a low to medium heat. I also like to use how they look as a guide rather than timings.
You don't want to cook them at too low of a temperature or else they will take ages to get any sort of colour on them.
On the other hand you don't want to cook them on a too high heat because they will colour on the outside and not be cooked in the middle.
You will burn one or two along the way to Welsh Cake perfection, but don't worry that happens to the best of us!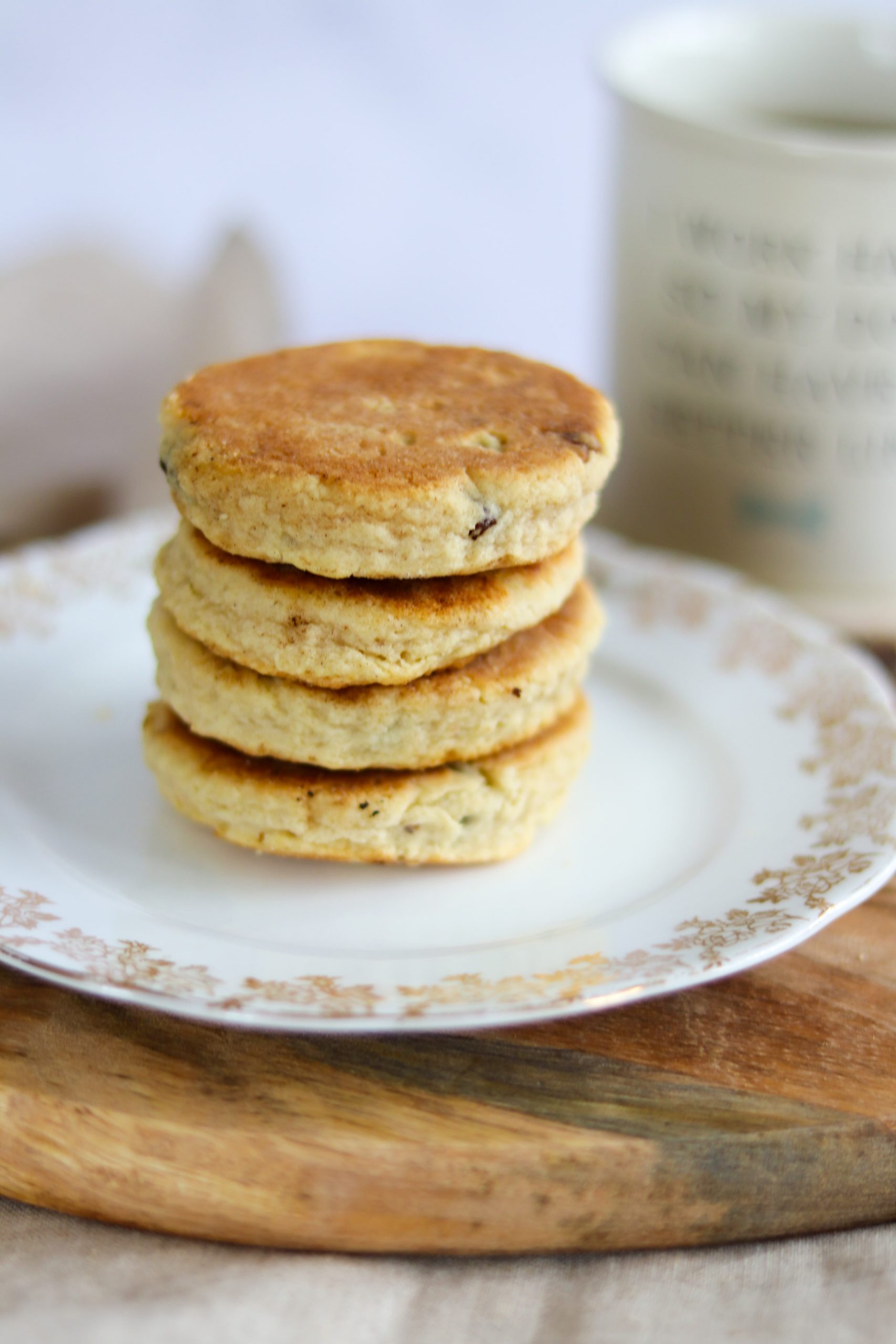 which cutters are best to use?
I like to use a 6cm fluted cutter because I like the slight frill it gives to the edges of the Welsh cakes. You can of course use a standard round cutter.
You can also use a larger or smaller cutter if you prefer. Obviously this will change how many you make from the dough.
How to serve welsh cakes
I like to eat these Welsh Cakes straight from the pan with a smear of butter. If I'm eating them cold then I prefer to eat them as they are.
The traditional way of serving them is to scatter them with caster sugar. I would wait for them to cool down for a few minutes before sprinkling them with sugar.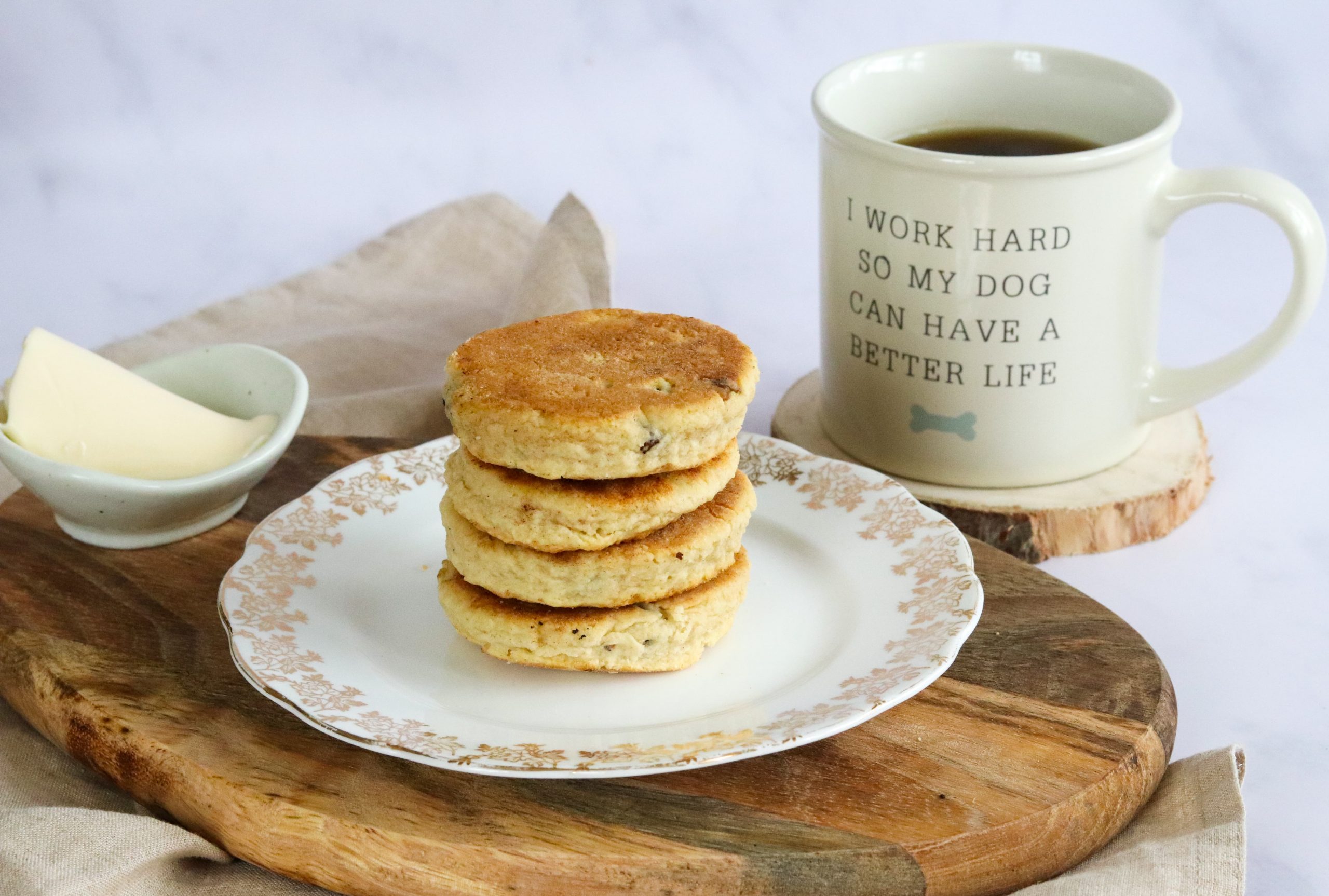 How long will Welsh cakes keep for?
These Welsh Cakes will keep for up to a week in an airtight container.
If you would like them to keep for longer, I would suggest freezing them.
How to freeze welsh cakes
When if comes to freezing Welsh Cakes there are two options; to freeze them cooked or raw.
To freeze them cooked, put them in a container once they have cooled and freeze them for up to three months. When you want to eat them, defrost them at room temperature for around an hour.
If you want to freeze them raw, place them on a baking tray and put them into the freezer for an hour or so until they are firm. They can then be transferred to a container and frozen completely. They will keep for up to three months.
When you want to cook them, leave them to defrost at room temperature for an hour or so and cook them as below.
The advantage of freezing them raw is you can then cook them and they will be exactly the same as if they had been freshly made.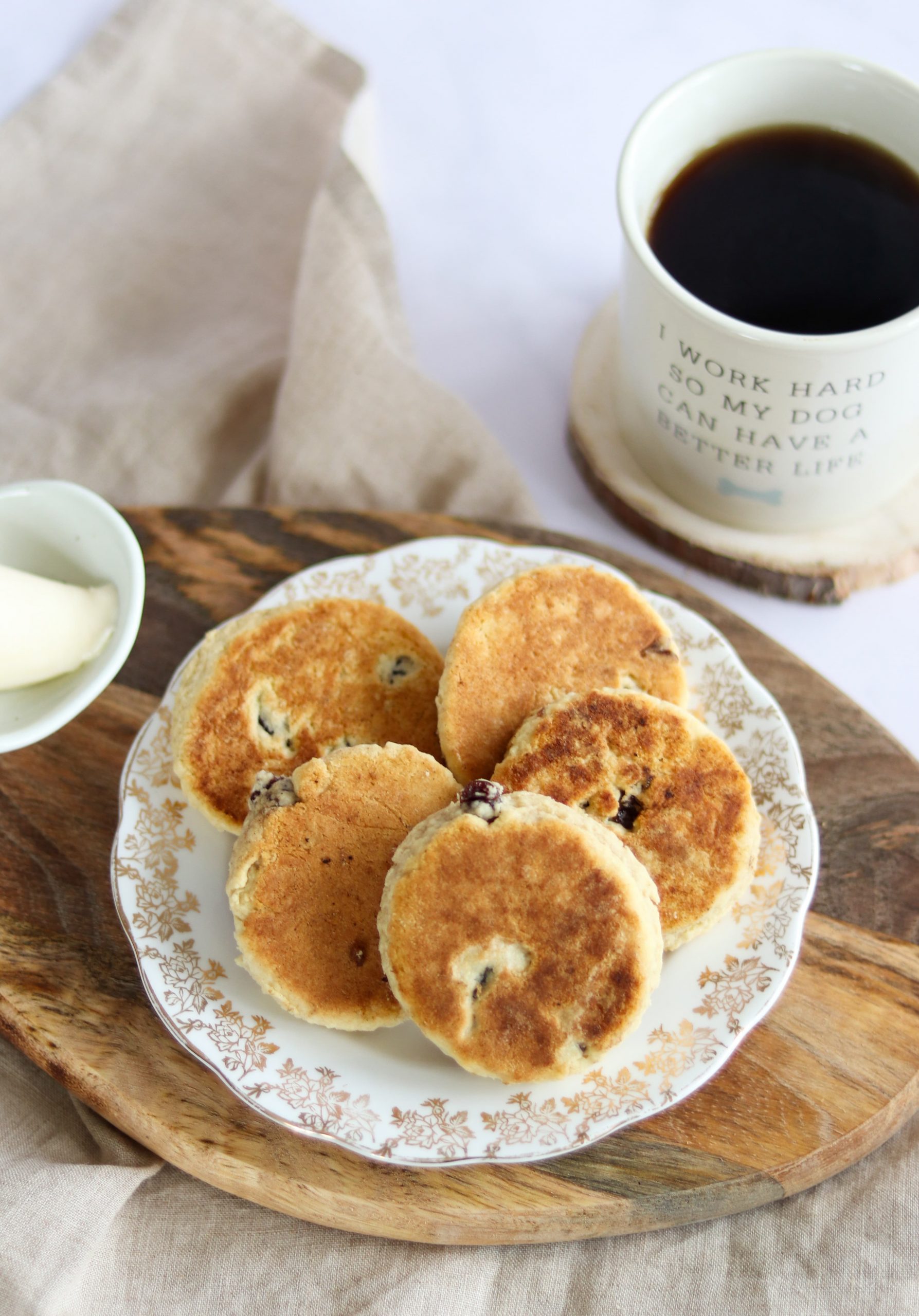 Other recipes you might like
Pin for later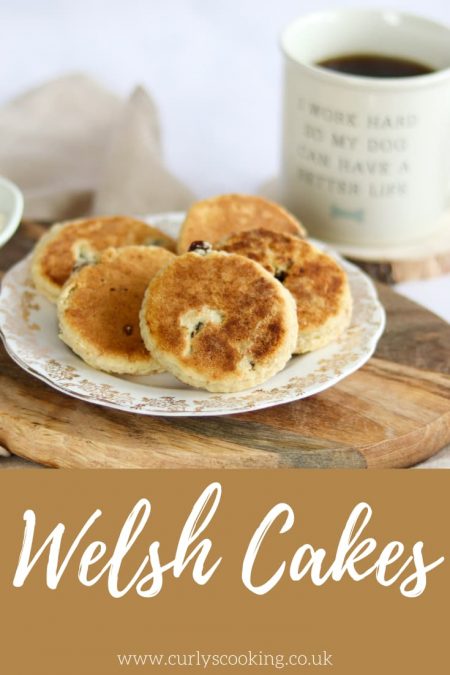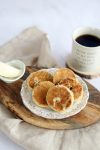 Welsh Cakes
Soft, buttery and filled with tasty sultanas, Welsh Cakes are delicious especially when enjoyed with a hot drink and your feet up!


Ingredients
350

g

self raising flour

plus extra for dusting

2

tsp

baking powder

175

g

margarine

115

g

caster sugar

100

g

sultanas

½

tsp

mixed spice

1

large egg

3

tbsp

milk

Spray oil
Instructions
Add the flour and baking powder into a bowl and rub in the margarine with your fingertips until it resembles fine breadcrumbs

Add the caster sugar, sultanas and mixed spice

Beat the egg and milk together and then add to the mixture. Mix to form firm dough adding a little more milk if needed

Lightly flour your surface and roll out the dough to a thickness of approximately 5mm

Cut them out using a round cutter. Gather up the off cuts and roll out the dough until it is all used

Heat a frying pan on a low heat and spray with oil. Cook the Welsh Cakes on a low heat for approximately 3 minutes on each side until golden brown

Cool on a wire rack and scatter with caster sugar
Recipe Notes
I used a 6cm cutter.
Store in an airtight container for up to 7 days.
Nutritional information is given as a guide only and my vary.
Nutrition Facts
Welsh Cakes
Amount Per Serving
Calories 105
Calories from Fat 45
% Daily Value*
Fat 5g8%
Cholesterol 5mg2%
Sodium 55mg2%
Potassium 72mg2%
Carbohydrates 14g5%
Protein 2g4%
Vitamin A 205IU4%
Vitamin C 1mg1%
Calcium 21mg2%
Iron 1mg6%
* Percent Daily Values are based on a 2000 calorie diet.