Deliciously charred chicken thighs with a gentle chile warmth.This Ancho Chile Chicken is great cooked on the BBQ or on a grill inside which makes it perfect for anytime of year.
I love Mexican food so any opportunity I have to use those flavours, I take it! Lots of people would assume that this would be quite a spicy dish because of the amount of chile powder, but even with 3 teaspoons this recipe has a gentle warmth and isn't overly hot at all. As with most recipes, you can always reduce the chile powder if you prefer a mild flavour.
Although I have cooked the chicken on a BBQ, it is also perfect to be cooked on a grill inside. My only recommendation is to try and get the charred edges from the grill like you would get on the BBQ. These add great flavour to the chicken and make it extra tasty. Charred is different to burnt remember ;).
You don't need to cut the thighs into strips if you would prefer to leave them as the full thigh. I cut them into strips because it makes it easier to add to salads or make into a wrap.
These thighs are so versatile and can be served with anything you fancy. Rice or sweet potato with a nice salad and maybe even my Mexican Sweetcorn Salad would make a very tasty dinner. alternatively you could add them to a wrap with salad for a great lunch idea. These are delicious hot or cold, so I would recommend making more than you want to eat for that meal and saving the rest for yummy leftovers.
I buy my chile supplies from the Cool Chile Co but I have seen ancho chile powder in some large supermarkets and also TK Maxx in their food section (not the first place you might expect I realise!).
Serves 2
6 chicken thighs, de-boned and skinless
125ml orange juice
2 tbsp honey
60ml fresh squeezed lime juice
2 tbsp sunflower oil
2 tbsp ancho chile powder
1 tsp ancho chile flakes
3 cloves garlic, coarsely chopped
1 tsp salt
¼ tsp freshly ground pepper
Cut each chicken thigh into 2 or 3 strips (depending on how big each thigh is)
Whisk together the orange juice, lime juice, honey, oil, chilli powder & flakes, garlic, salt and pepper in a dish. Add the chicken thighs and leave in the fridge to marinade for at least 2 hours but ideally over night
Take the chicken out of the marinade and grill the strips in a grill or a BBQ for around 5 minutes on each side or until the chicken is charred and cooked through
Linking to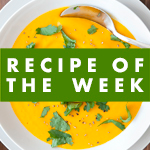 Pin for later