These Small Batch Brownies are deliciously gooey and decadent. This recipe makes six large brownies so you can decide whether to share or eat them all yourself!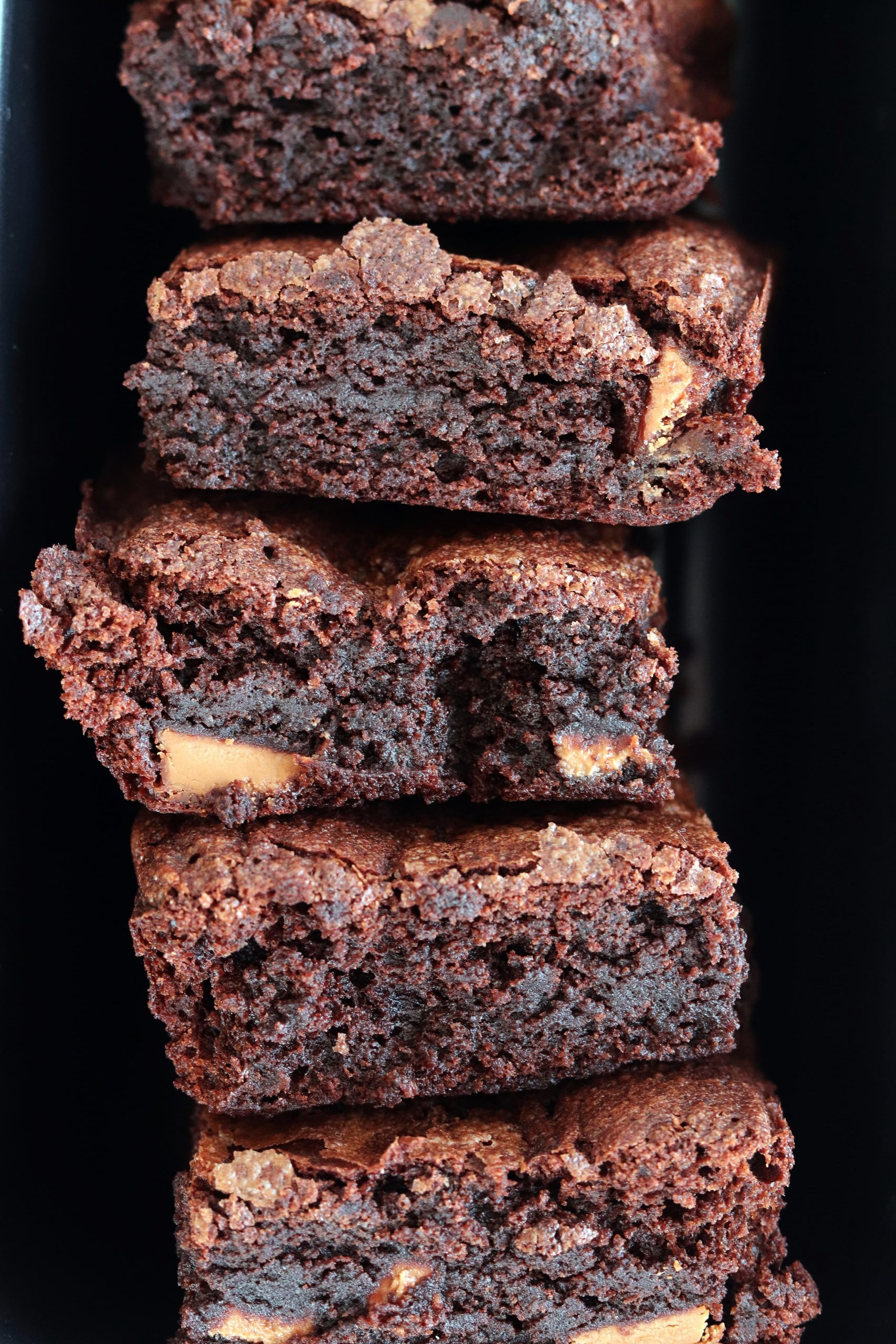 What to look for in a good brownie
There is a huge difference between a good brownie and an average brownie. A good brownie is slightly crisp on the outside with an unctuous, gooey chocolatey centre.
If your brownie isn't gooey in the middle, you've ruined it. Sorry.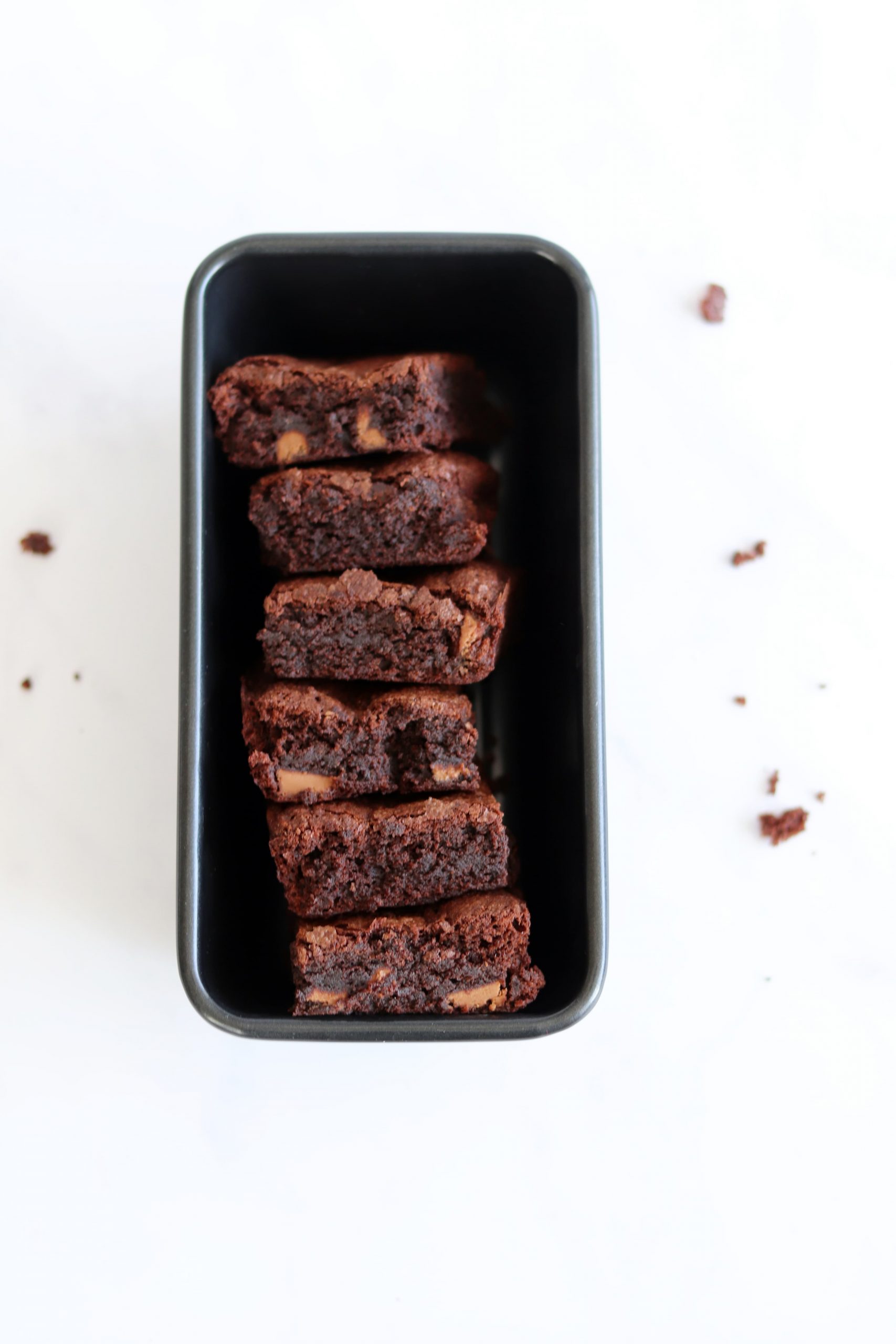 Why small batch brownies?
I know you will all be asking, if they're so good why would I only want a small batch? Well there are a few reasons for this.
Sometimes you want a sweet treat, but don't always want the temptation of eating a whole batch. If you bake as much as I do, eating a whole batch of brownies isn't always ideal.
That is where these brownies will become your friend! Even if you do eat the whole batch, well at least it was a small one!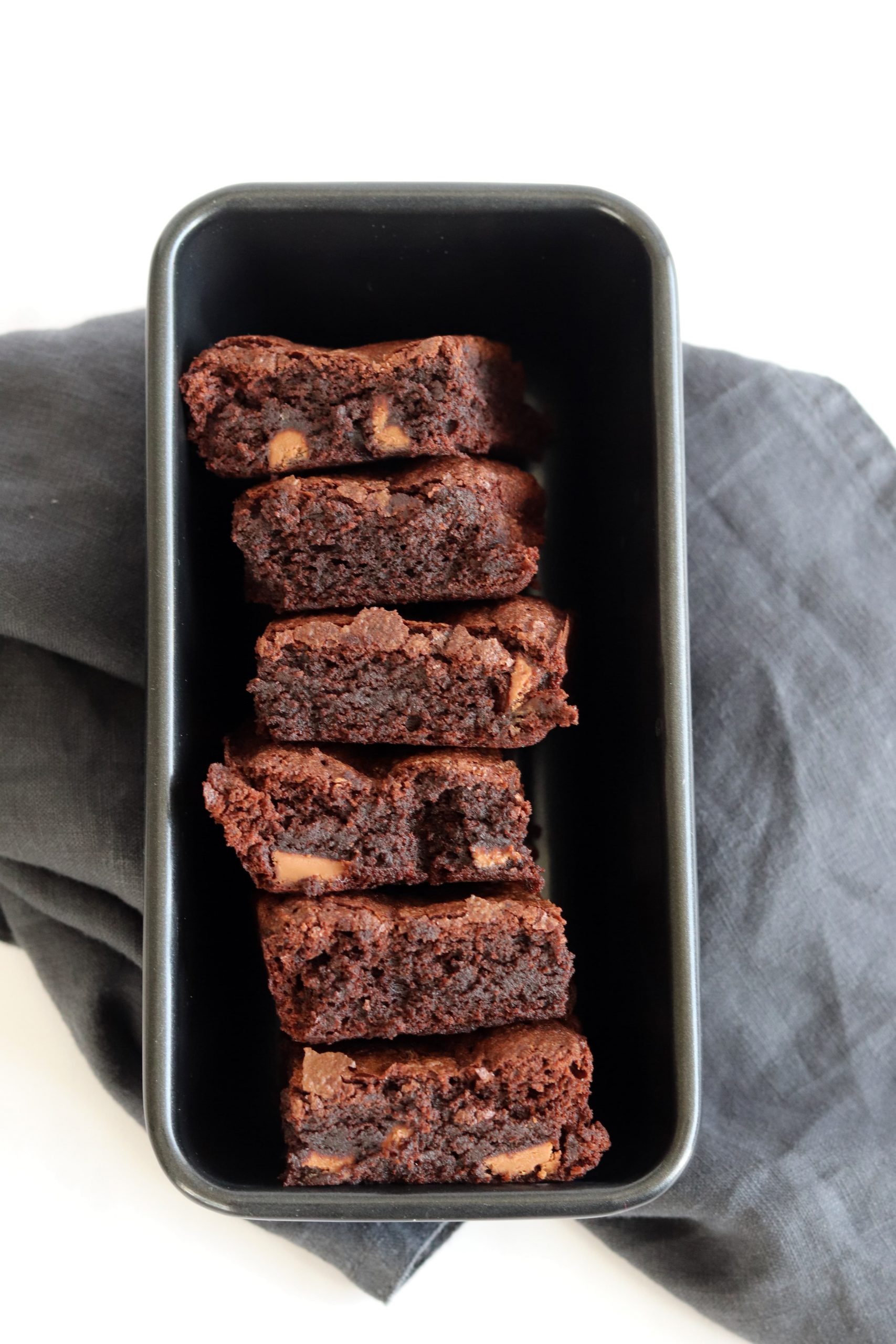 Another reason for creating this recipe was because you need very few ingredients to make these beauties. You will only need one egg and not much of the other ingredients which is a win win!
These Small Batch Brownies make six large brownies. It could easily be cut into smaller brownies to make them go further.
If you do want to make a full batch – check out my Chocolate Brownies with Cocoa.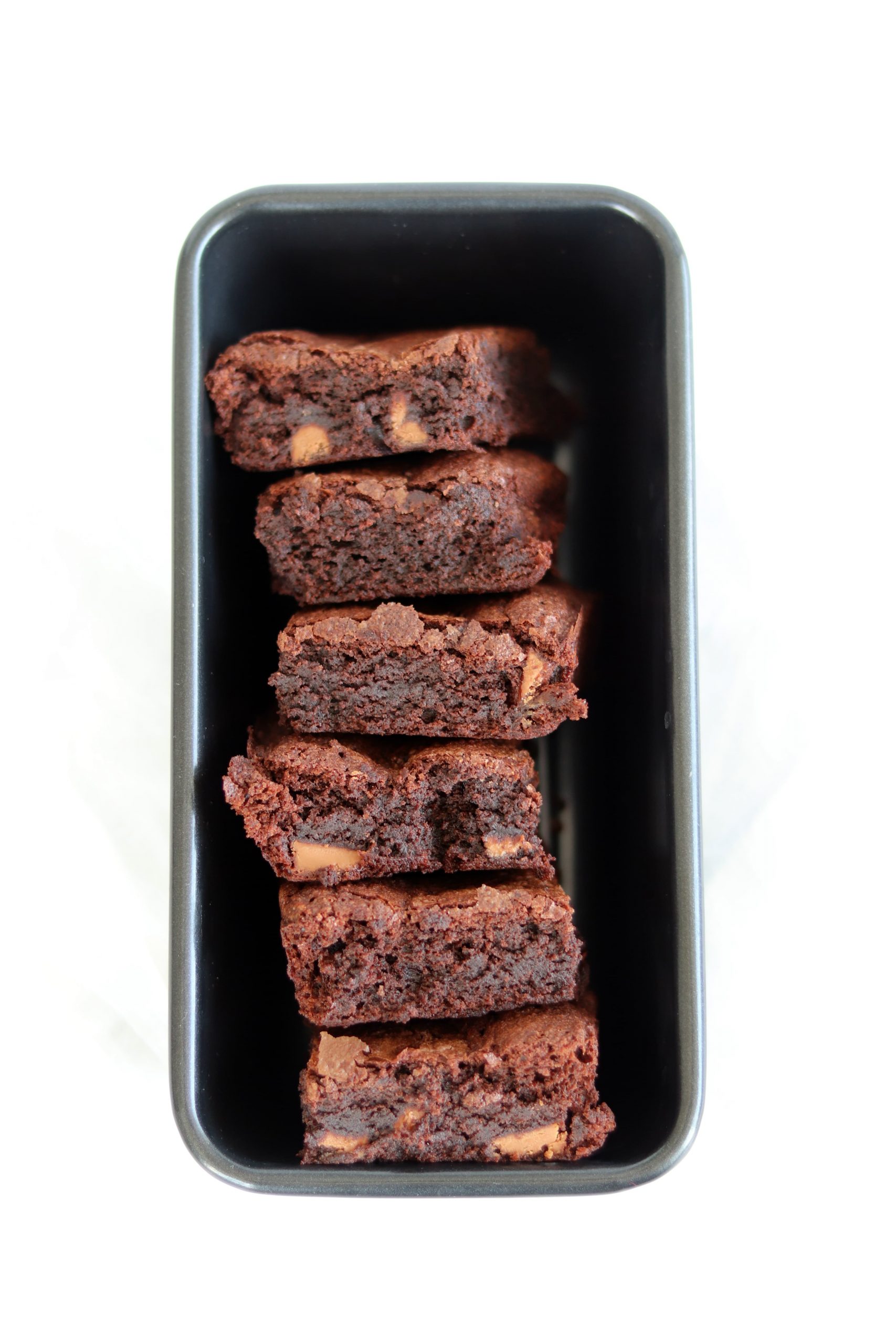 DO these small batch brownies have to be gluten free?
No, you can easily make these brownies with standard plain flour.
I think brownies are a fantastic treat to make gluten free. This is because they use such little flour that you really can't tell the difference between standard and gluten free brownies. This means that no one is comprising on taste if you make them gluten free.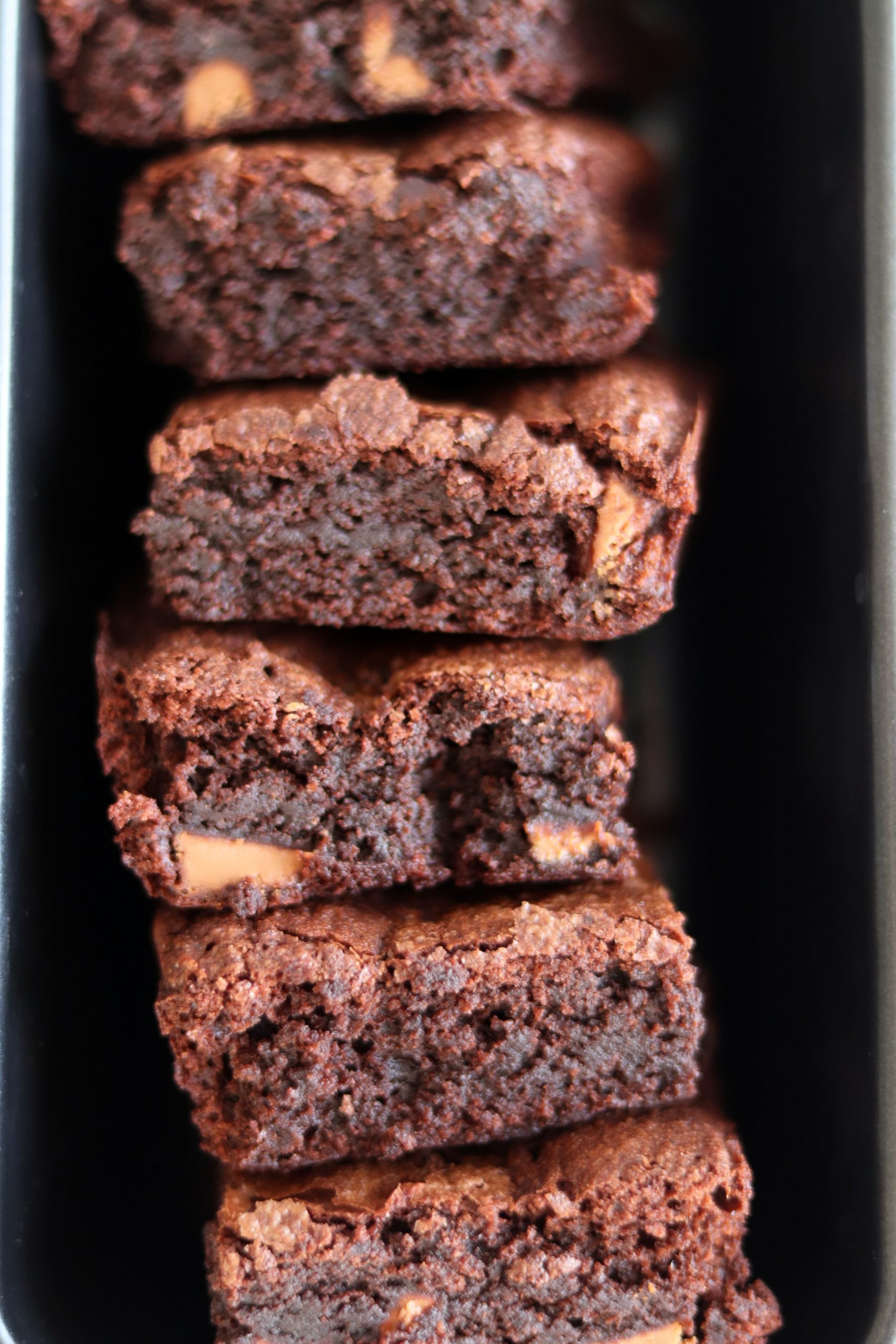 Customise your brownies
Brownies are calling out to be customised. Traditionally they are made with dark chocolate but I sometimes think this can be too rich.
I like to use half dark and half milk; or all milk chocolate. This is totally up to you and your chocolate preferences.
You can basically add anything you like to brownies. Chocolate spread, chocolate bars, biscuits, fruit – the list really is endless.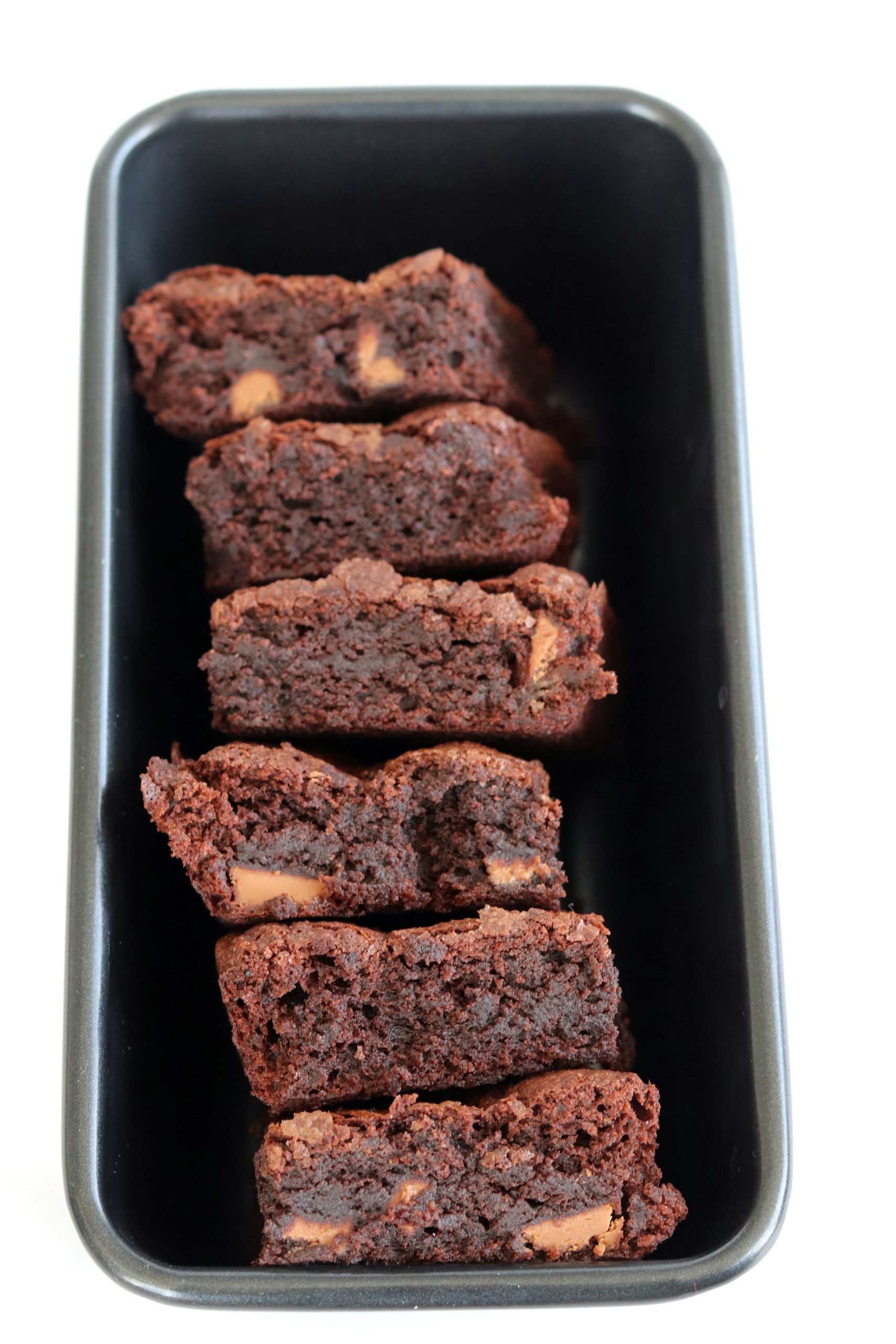 Small Batch Brownie baking tips
When folding the ingredients in by hand, do this gently. It may take a few minutes to fully incorporate the ingredients to be patient and take your time.
When you add the melted chocolate to the brownie batter it will look a little odd. Do not panic, keep folding the chocolate in and it will look much more normal.
As I mentioned, you need a gooey middle in your brownies. To test this, use a cocktail stick. If the stick comes out coated in wet looking mix, put them back in the oven for a couple more minutes.
You are looking for the cocktail stick to have sticky looking crumbs. Remember the brownies will firm up slightly as they cool.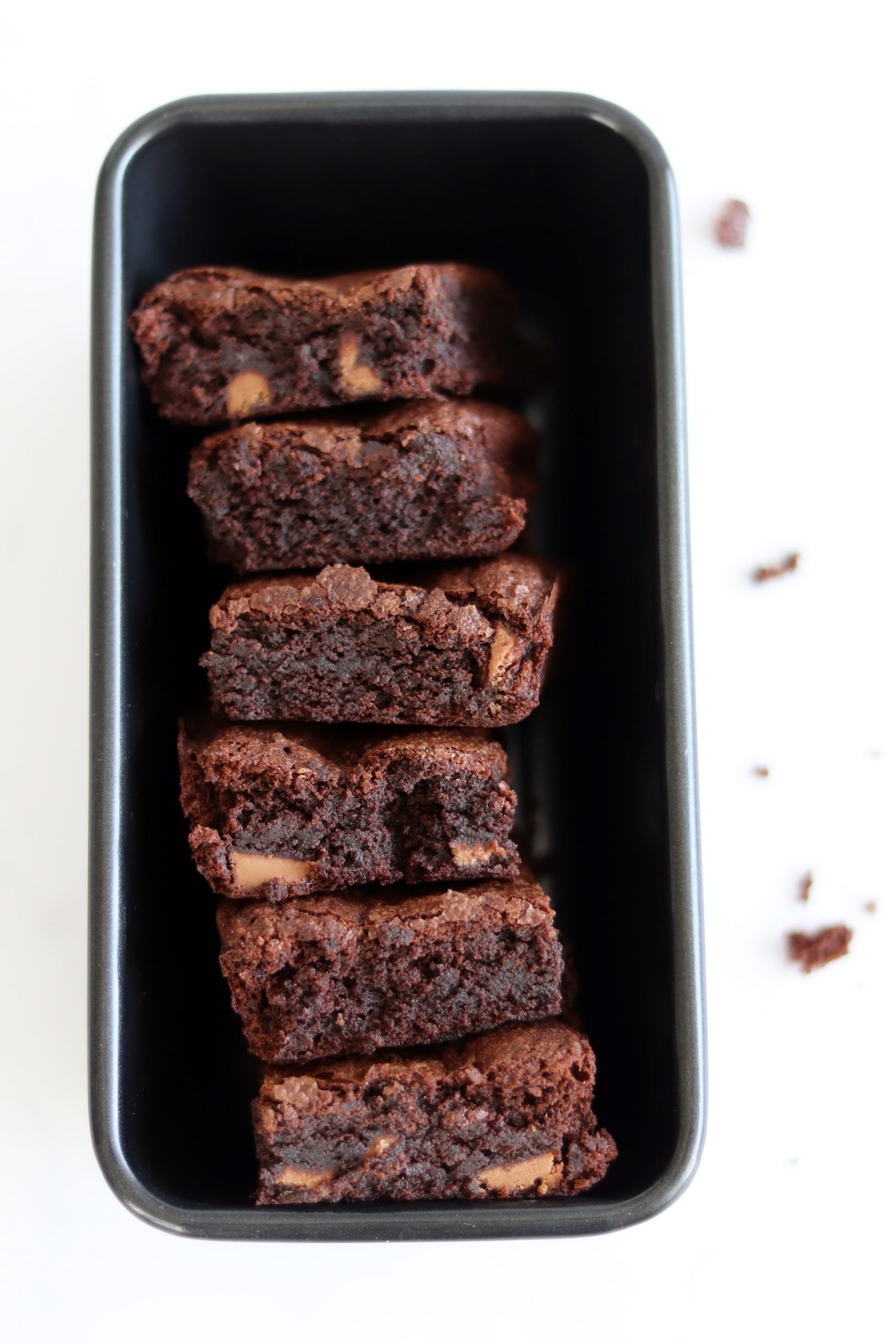 Other recipes you might like
Pin for later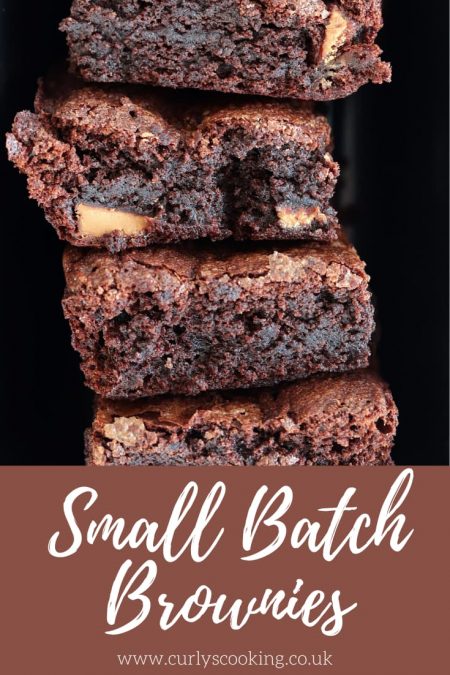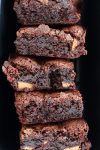 Small Batch Brownies
These Small Batch Brownies are deliciously gooey and decadent. This recipe makes six large brownies so you can decide whether to share or eat them all yourself!
Ingredients
100

g

caster sugar

85

g

unsalted butter

85

g

chocolate

1

egg

20

g

gluten free plain flour

20

g

cocoa powder

⅛

tsp

baking powder

pinch

salt
Instructions
Preheat the oven to 180°C (fan assisted, 200°C non fan) and line a 2lb loaf tin

Break 50g of the chocolate into pieces and melt in the microwave in short bursts stirring in between. Set aside

Beat the sugar and and butter for at least 5 minutes until white and fluffy

Chop the remaining 35g of chocolate into small pieces and set aside

Add the egg to the butter and sugar and mix until combined

Remove from the mixer and add in the melted and chopped chocolate. Fold in gently until combined

Add in the flour, cocoa powder, baking powder and salt and fold gently. This may take a couple of minutes to make sure all of the ingredients are combined

Once fully mixed, tip into the prepared loaf tin and smooth the top

Bake in the oven for 18 – 20 minutes. Test they are cooked by using a cocktail stick, the mix should look sticky but not raw and wet

Leave the brownies in the tin to cool for at least 30 – 45 minutes before removing from the tin and cutting
Recipe Notes
These will keep in an airtight container for 3-4 days (but they will be eaten long before that!)
Nutritional information is given as a guide only and my vary.
Nutrition Facts
Small Batch Brownies
Amount Per Serving
Calories 268
Calories from Fat 153
% Daily Value*
Fat 17g26%
Cholesterol 58mg19%
Sodium 15mg1%
Potassium 110mg3%
Carbohydrates 27g9%
Protein 2g4%
Vitamin A 394IU8%
Calcium 19mg2%
Iron 1mg6%
* Percent Daily Values are based on a 2000 calorie diet.