Silky smooth and packed with the chocolate hazelnut flavour we all know and love. This Nutella Buttercream will elevate any cake you chose to smother with it.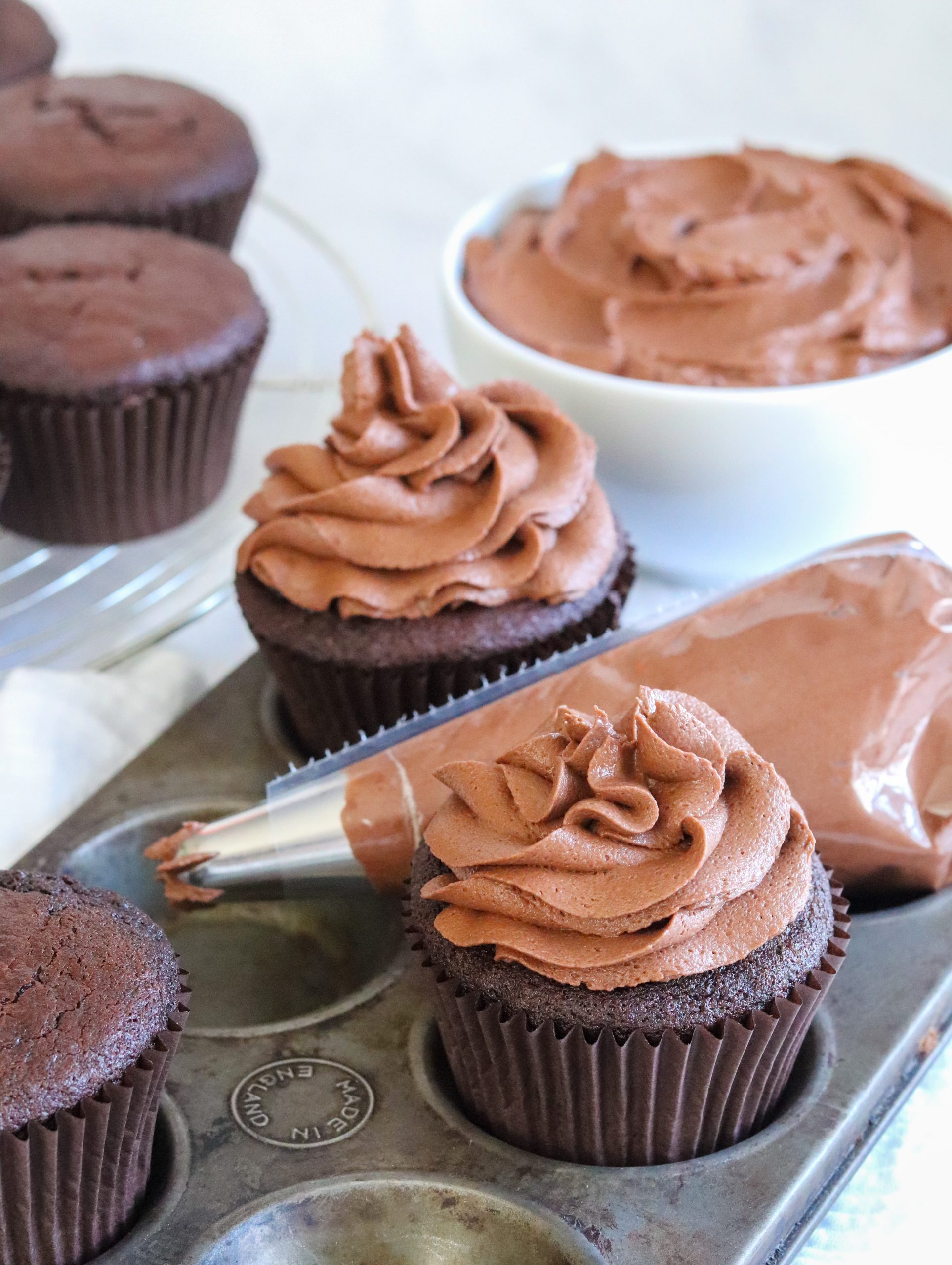 What is nutella?
I'm sure most people will have heard of Nutella, even if they haven't tried it. It is an Italian chocolate hazelnut spread. There are lots of other brands of chocolate hazelnut spread, but Nutella is the most well known.
A few years ago, I realised that Nutella used palm oil. I wasn't very keen on this so I looked for alternatives and found that Gü make a palm oil free chocolate hazelnut spread.
However, since then Nutella have changed their ingredients and now only use sustainable palm oil.
It is completely up to you whether you use Nutella, or an alternative chocolate hazelnut spread. It is worth mentioning that although there are some very nice tasting alternatives, some don't quite taste as nice as the real deal.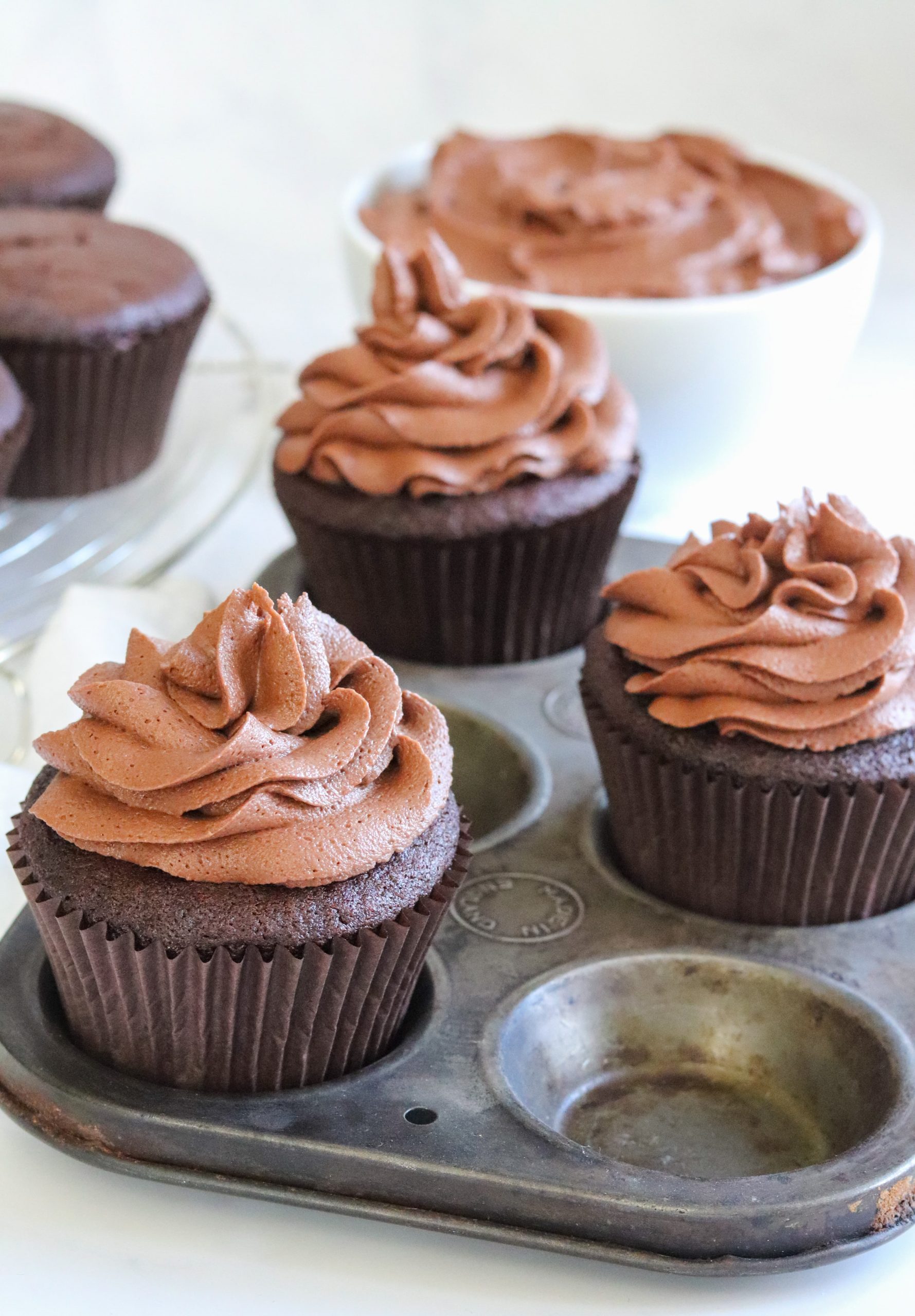 Is it best to use salted or unsalted butter for nutella buttercream?
I always use unsalted butter when I am baking. I like to be able to control the amount of salt I add to baking and therefore prefer to use unsalted butter and add salt if needed.
I know some people prefer to use salted butter because that is what they tend to buy and they don't want to buy multiple butters. If this is the case, you can use salted butter but do not add anymore salt to the buttercream.
The salt is there to enhance the flavour of the chocolate rather than make the buttercream taste salty.
I definitely wouldn't recommend using margarine when making buttercream. The flavour and texture won't be as it should be.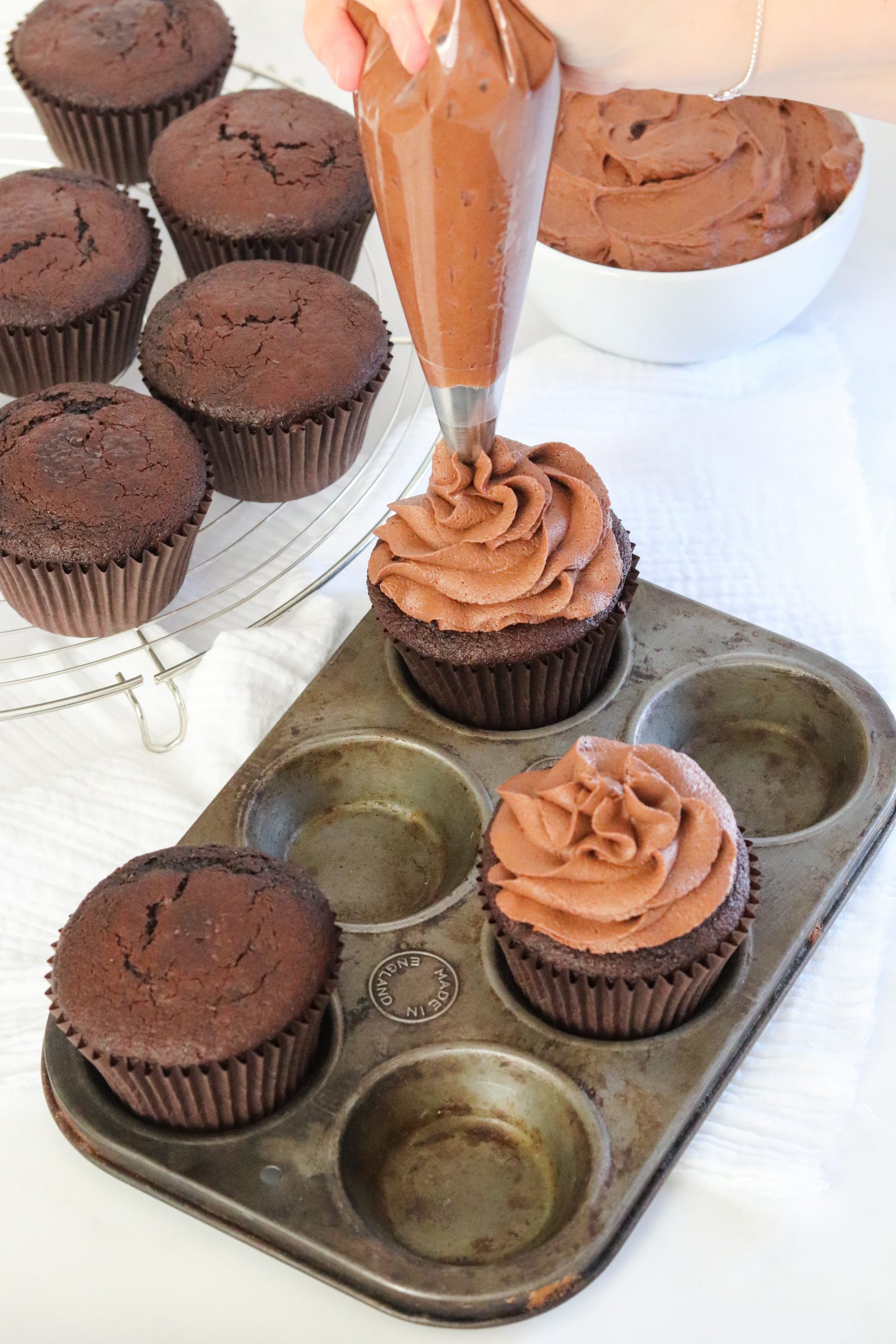 Make sure you butter is soft
I think the most important thing when making buttercream is to make sure your butter is soft.
I tend to get the butter out of the fridge when I start making the cake I will be covering with the buttercream. This gives the butter a couple of hours to soften so that when you make the buttercream it is perfect.
However this does vary depending on the time of year and where you live. If you live somewhere very hot, you wouldn't need to leave the butter out very long to soften; especially in the summer.
Whereas if it is cold, you might need to leave the butter out for quite a few hours. Don't be tempted to microwave the butter to soften it as I think this runs the risk of it becoming too soft and melted.
You want it to be soft enough so that it yields easily when pressed. This makes it much easier to beat and therefore incorporates into the rest of the ingredients nicely.
If the butter isn't soft enough, it may leave small flecks in the Nutella Buttercream which isn't what you're looking for.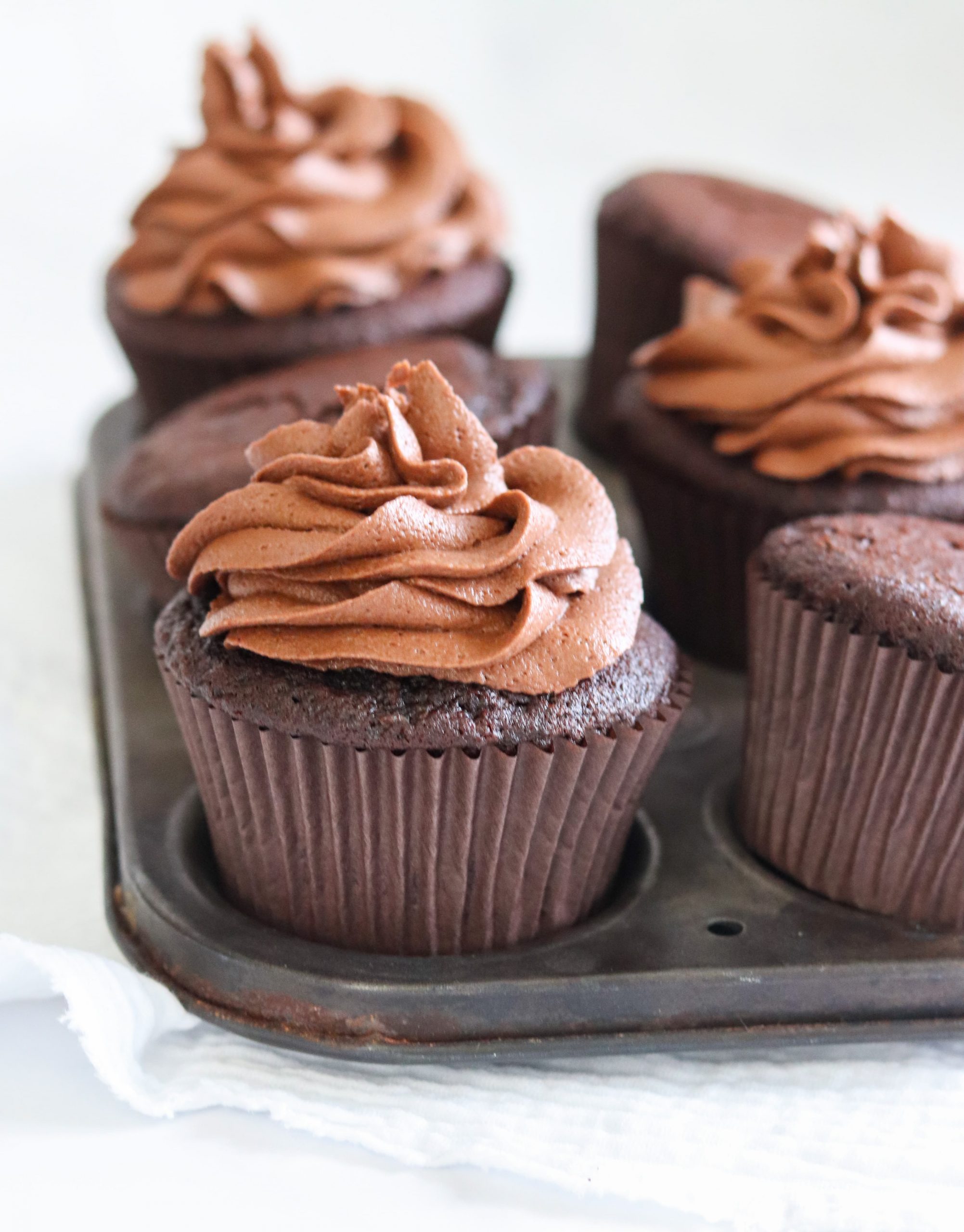 Which milk is best to use?
You can use whichever milk you usually buy. Skimmed milk will offer much less creaminess than whole milk will.
I like to use whole milk because it does make the buttercream creamier, but I wouldn't buy a pint of whole milk just for this one recipe. I have used semi skimmed milk before and that works well.
If you want to make this Nutella buttercream more luxurious you could use double cream. This will make an even creamier buttercream.
You need to use your judgement with how much milk you add. This will be dependant on which milk you are using. For example you will need to add less skimmed milk than whole milk or double cream because it is thinner in consistency.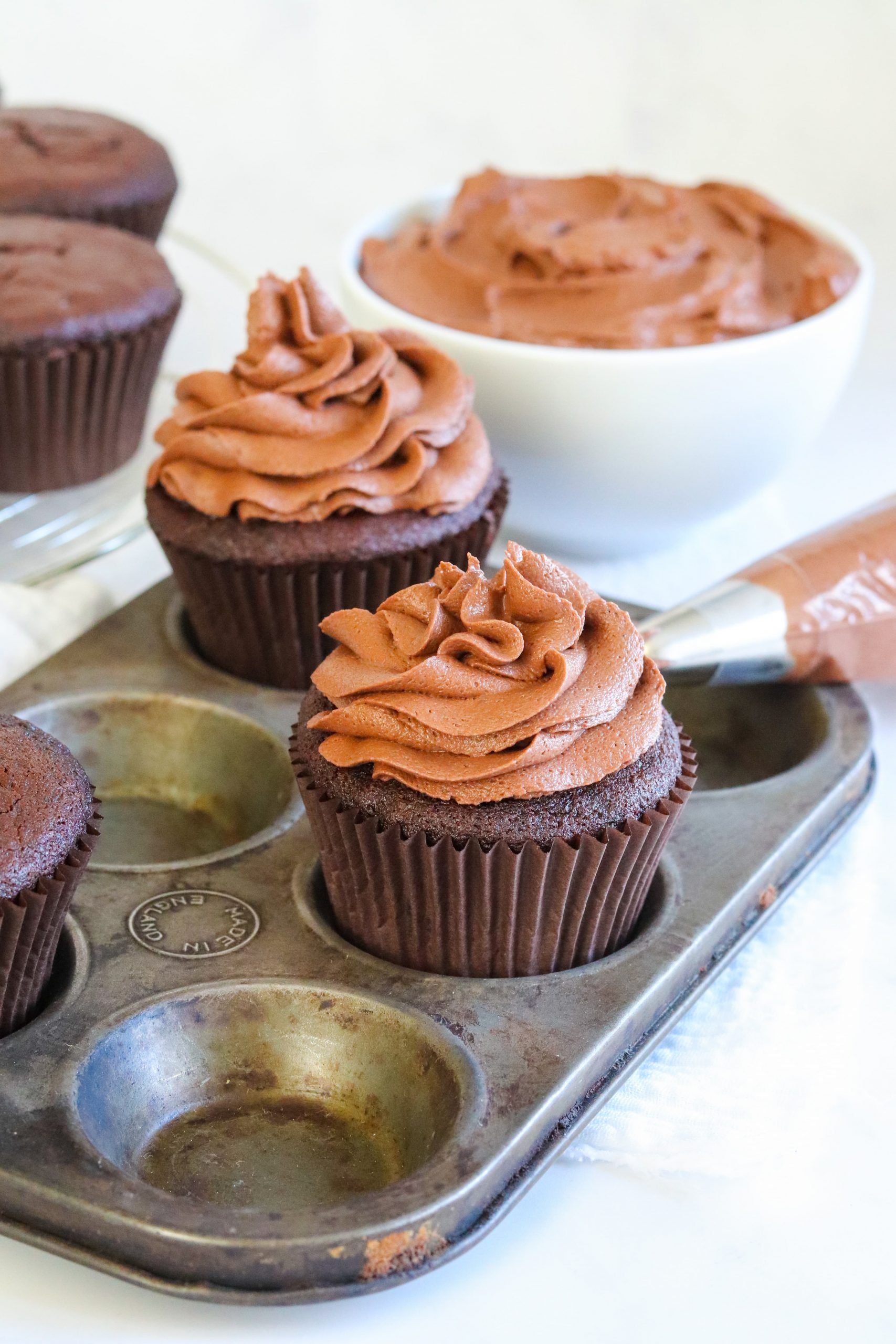 what consistency should the NUtella Buttercream be?
You are looking for a smooth and soft consistency. It shouldn't fall off a spoon unless it is shaken off.
If you aren't sure if your buttercream is the right consistency, you can always add some to a piping bag and practice piping with it back into the bowl. If you are having to push really hard to get the buttercream out, squirt it back into the bowl and add a touch more milk.
If you get a little carried away when adding the milk and make the butter cream too loose, it means the buttercream doesn't hold it's shape as well.
If it is a bit too runny, add a little bit more icing sugar to thicken the buttercream back up. Just be careful you don't keep adding too much milk and then more icing sugar because you don't want to make it too sweet.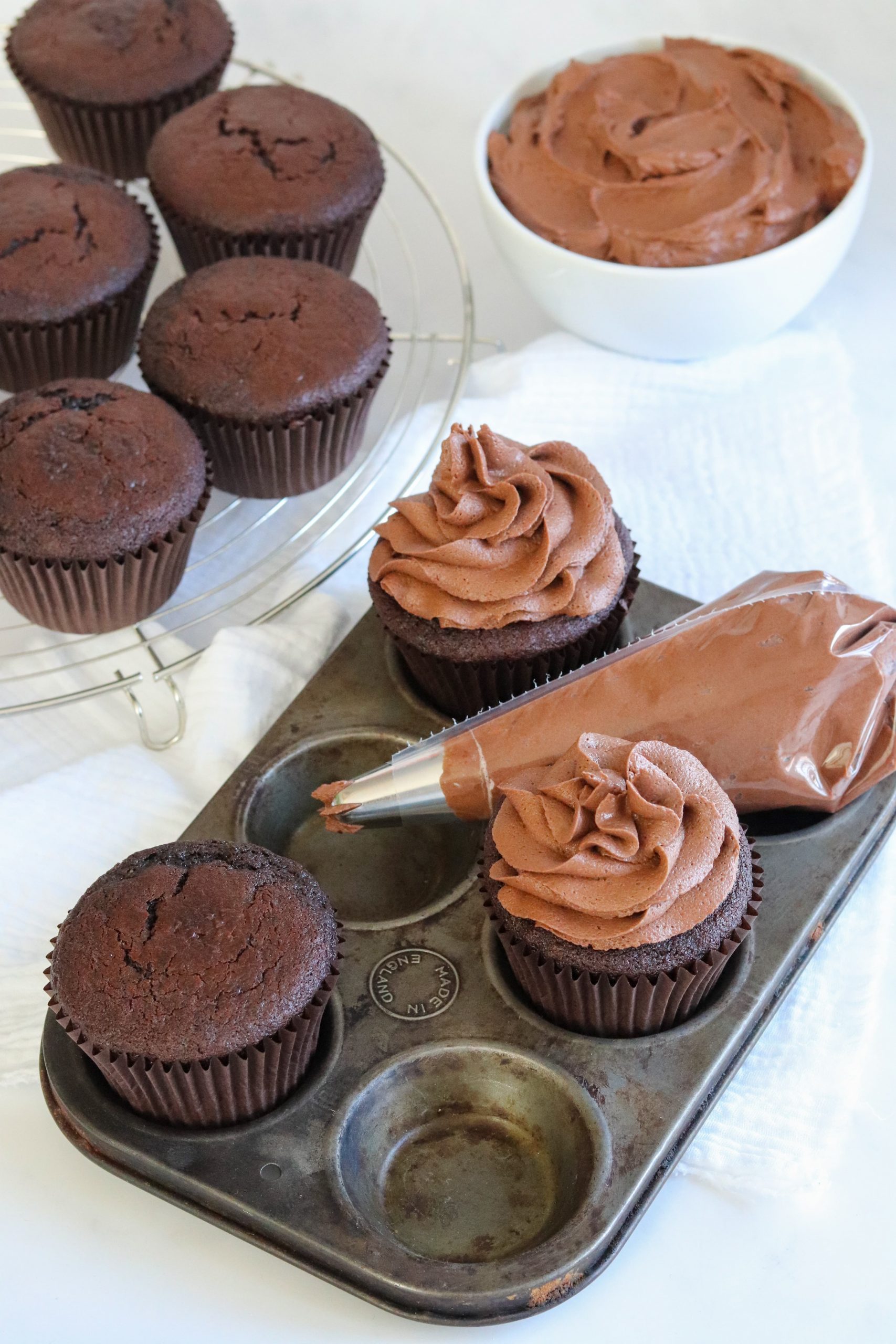 what to decorate with this nutella buttercream
This buttercream is so delicious you could very well sit there and eat it with a spoon. But most people like to decorate cakes with it! If you are a Nutella fanatic like me, check out my Nutella Cupcakes.
The quantities below are enough to generously decorate twelve cupcakes. My Vanilla Cupcakes would be an absolutely perfect base for this buttercream.
The recipe is also perfect for decorating a standard size tray bake or a two layer 8″ cake. If you wanted to cover the outside of a cake or make it three layers, I would recommend doubling the recipe.
You could also half the recipe and use the buttercream to decorate my Small Batch Vanilla Cupcakes or Small Batch Chocolate Cupcakes.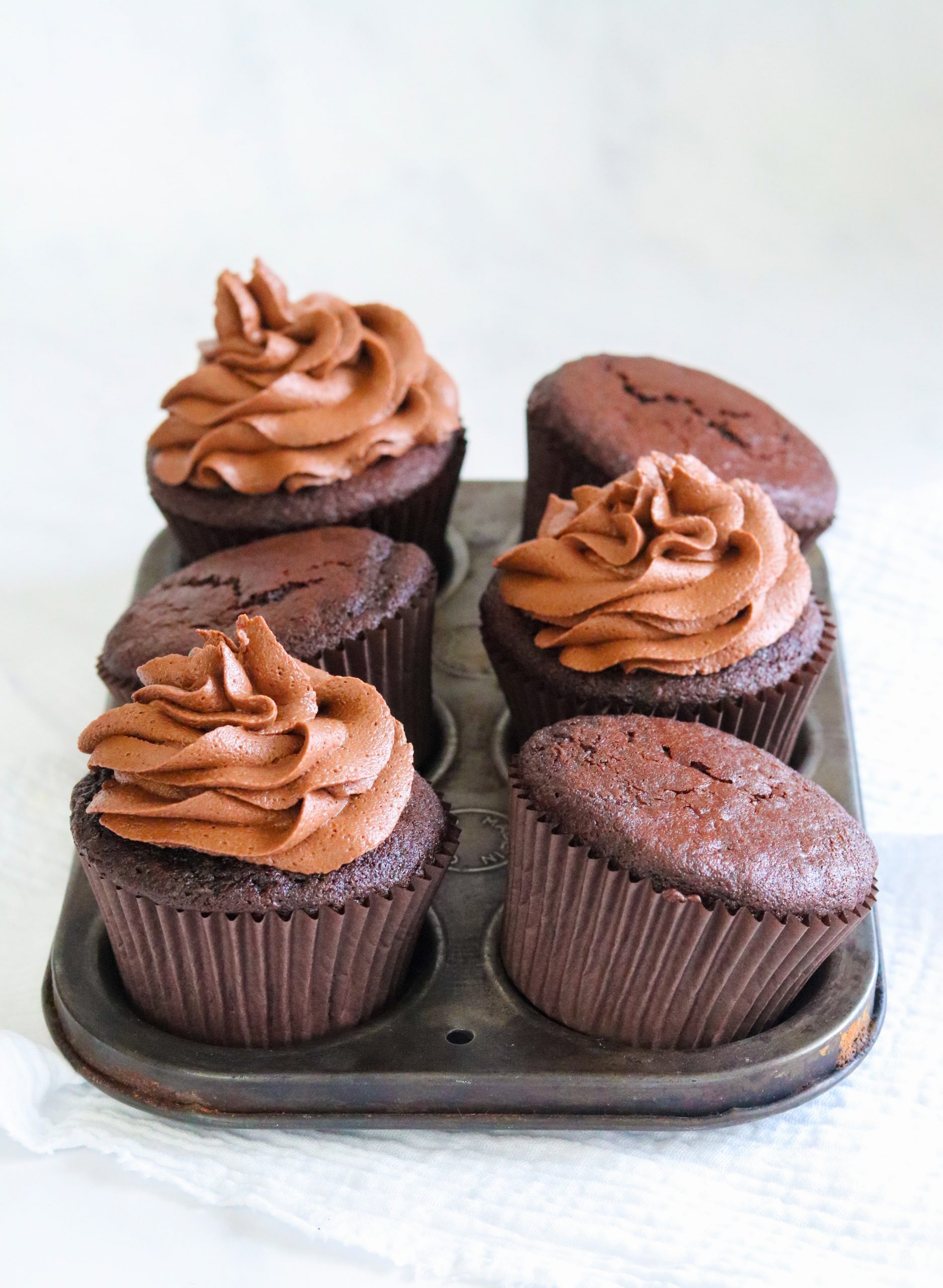 How long will the buttercream keep for?
If you didn't use all of the Nutella Buttercream or you wanted to make it in advance, it will keep in an airtight container in the fridge for up to one week.
Keeping the buttercream in the fridge will firm it up. I would recommend beating it for a couple of minutes to warm it up slightly and then it should be at the original piping consistency.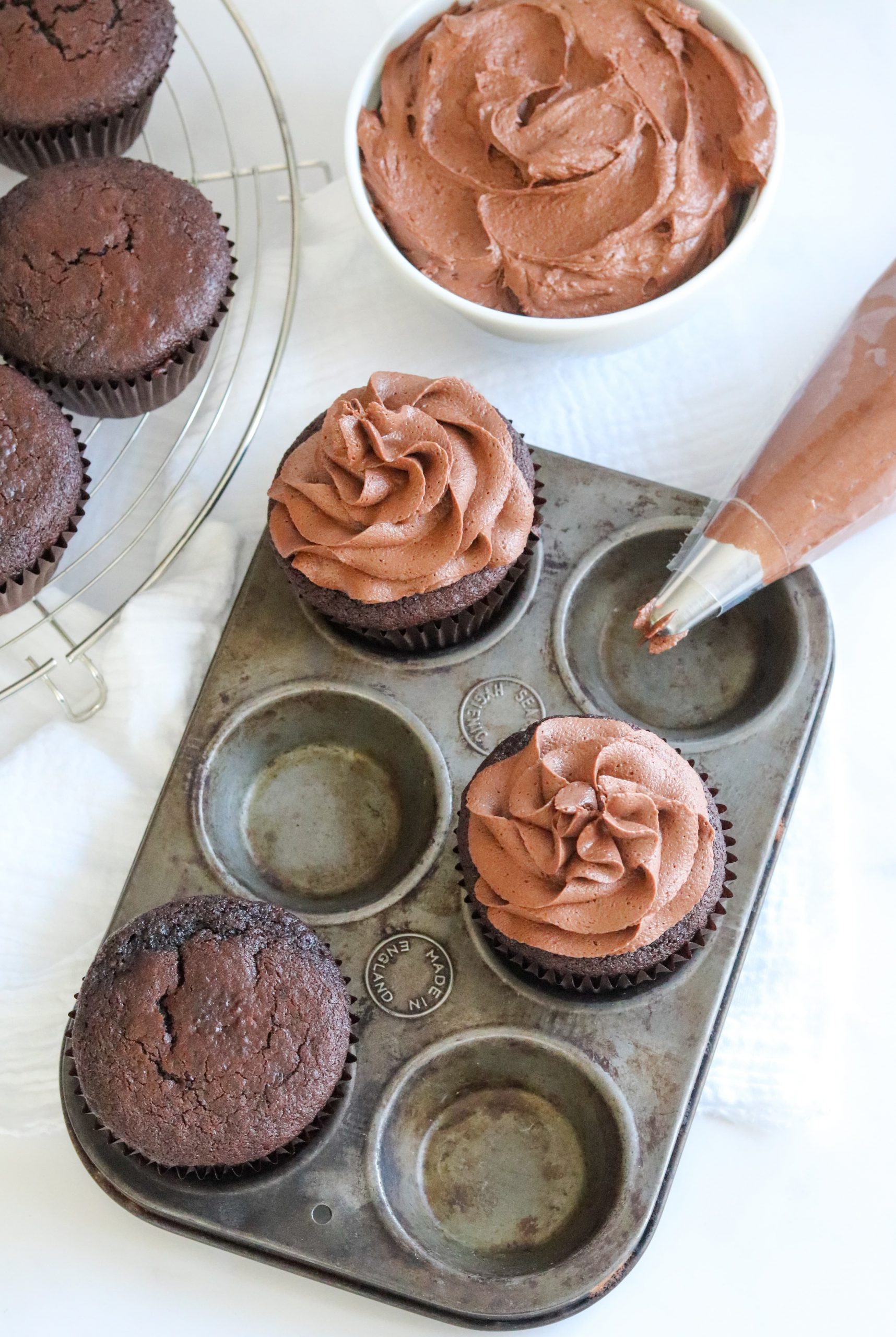 Other recipes you might like
Pin for later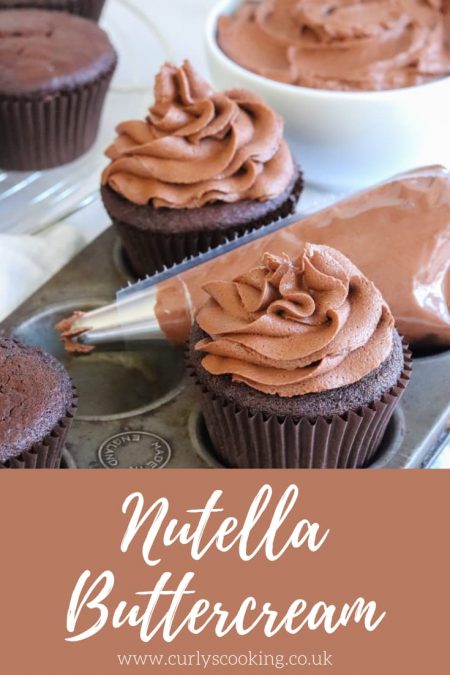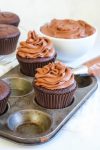 Nutella Buttercream
Silky smooth and packed with the chocolate hazelnut flavour we all know and love. This Nutella Buttercream will elevate any cake you chose to smother with it.
Ingredients
75

g

unsalted butter

softened

200

g

icing sugar

1

tbsp

cocoa powder

pinch

table salt

150

g

Nutella

2-3

tbsp

whole milk
Instructions
Beat 75g unsalted butter until smooth

Add 200g icing sugar, 1 tbsp cocoa powder, pinch of salt and 150g Nutella and mix until smooth

Add 2-3 tbsp whole milk and mix until your buttercream is soft enough to pipe
Recipe Notes
Nutritional information is given as a guide only and may vary.
Nutrition Facts
Nutella Buttercream
Amount Per Serving
Calories 180
Calories from Fat 81
% Daily Value*
Fat 9g14%
Cholesterol 14mg5%
Sodium 7mg0%
Potassium 62mg2%
Carbohydrates 25g8%
Protein 1g2%
Vitamin A 161IU3%
Calcium 19mg2%
Iron 1mg6%
* Percent Daily Values are based on a 2000 calorie diet.