Christmas is a time for spending time with those you love and enjoying delicious food. These 10 Tasty Sweet Christmas Recipes are a collection of some of my favourite festive treats great for any size of gathering.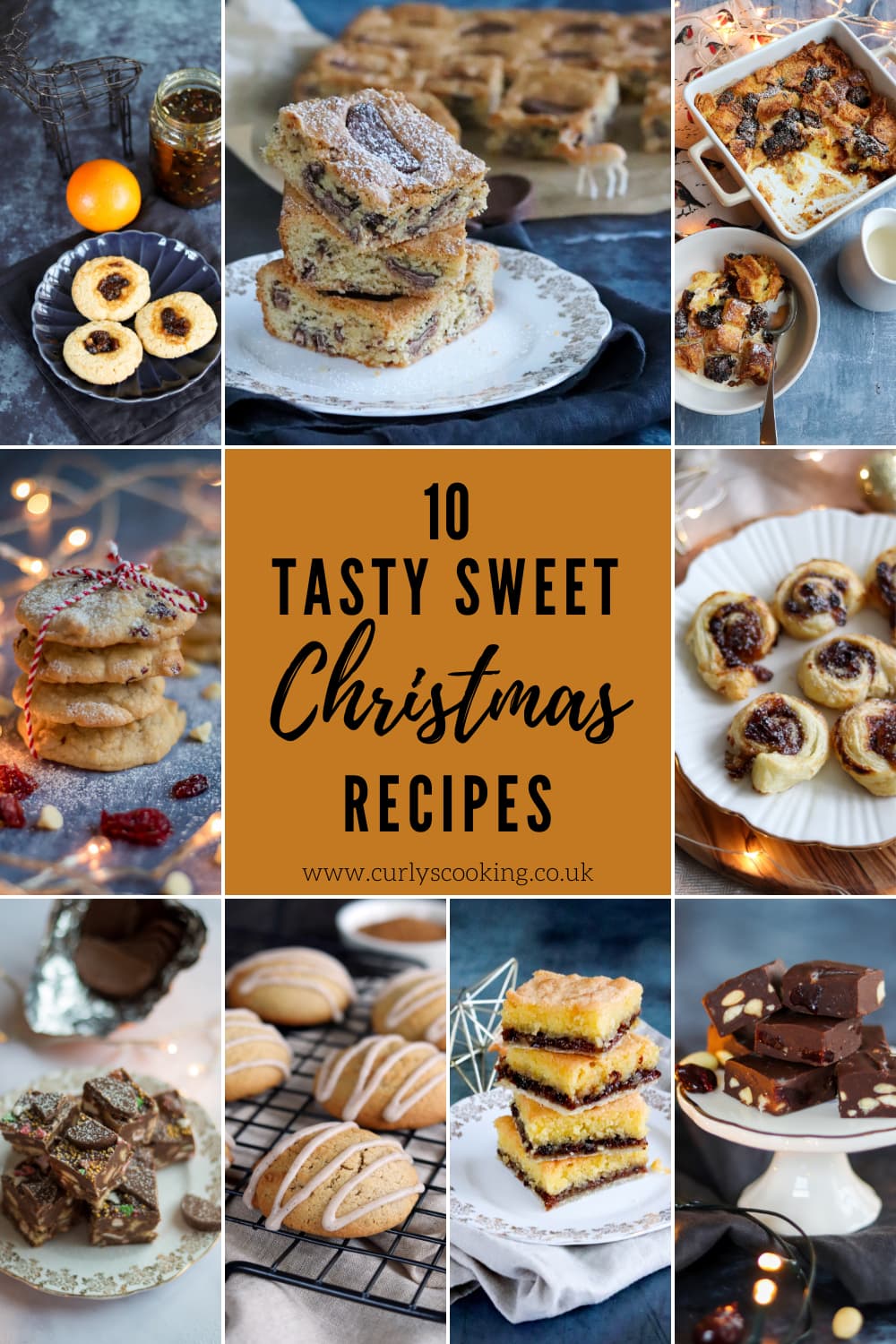 Christmas is renowned for being a time when we all let our hair down and indulge in a few treats. There is always a gathering over the festive period whether it is small or large.
I have put together this roundup of 10 Tasty Sweet Christmas Recipes so you have all of these recipes in one place.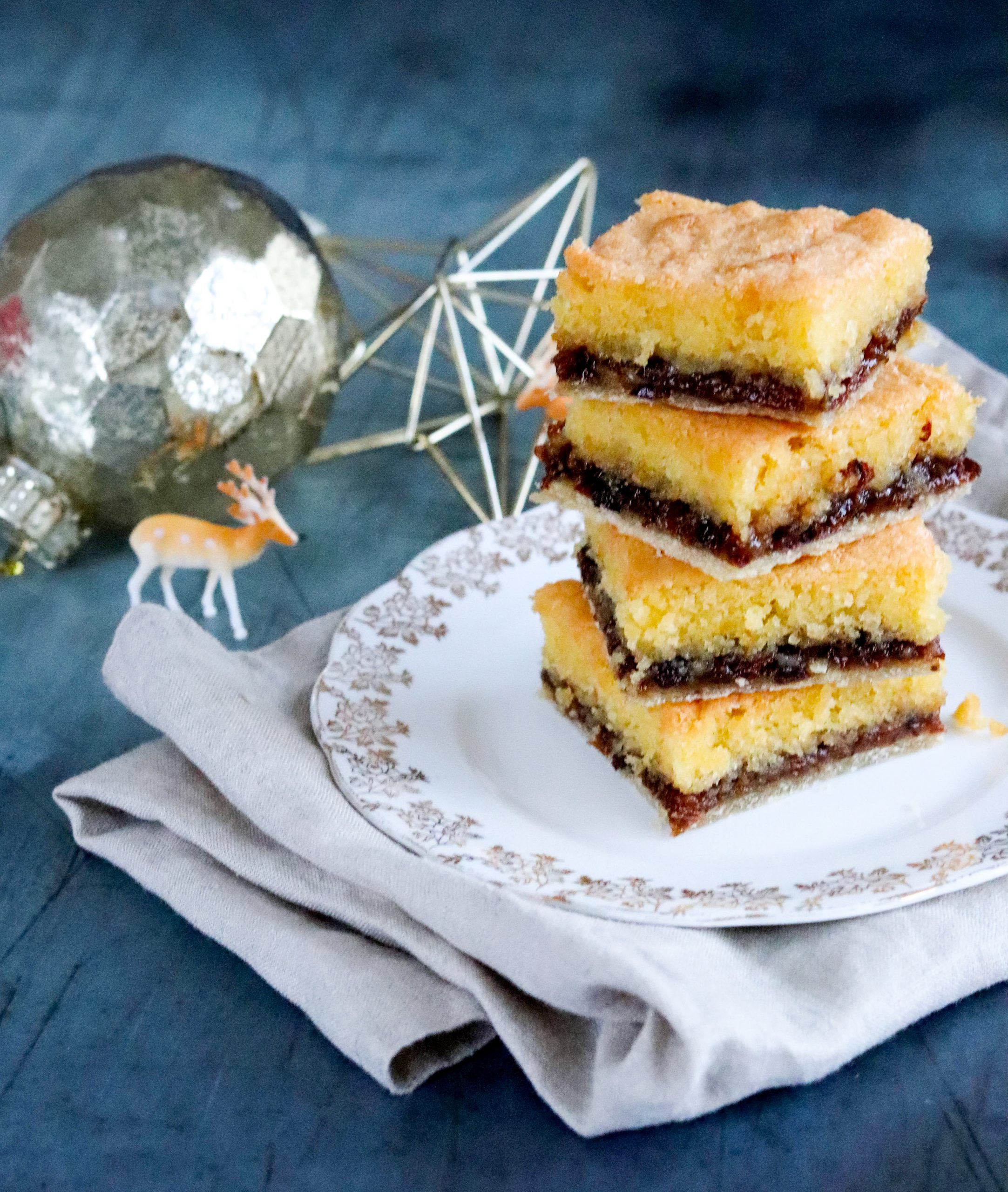 I love a mince pie, but sometimes I can't be bothered to faff around with cutting out pastry! These Frangipane Mince Pie Slices have all the flavours you'd associate with mince pies but in a tray bake instead of an individual little pie.
This makes them quicker and easier to make which is a godsend for a busy time of year!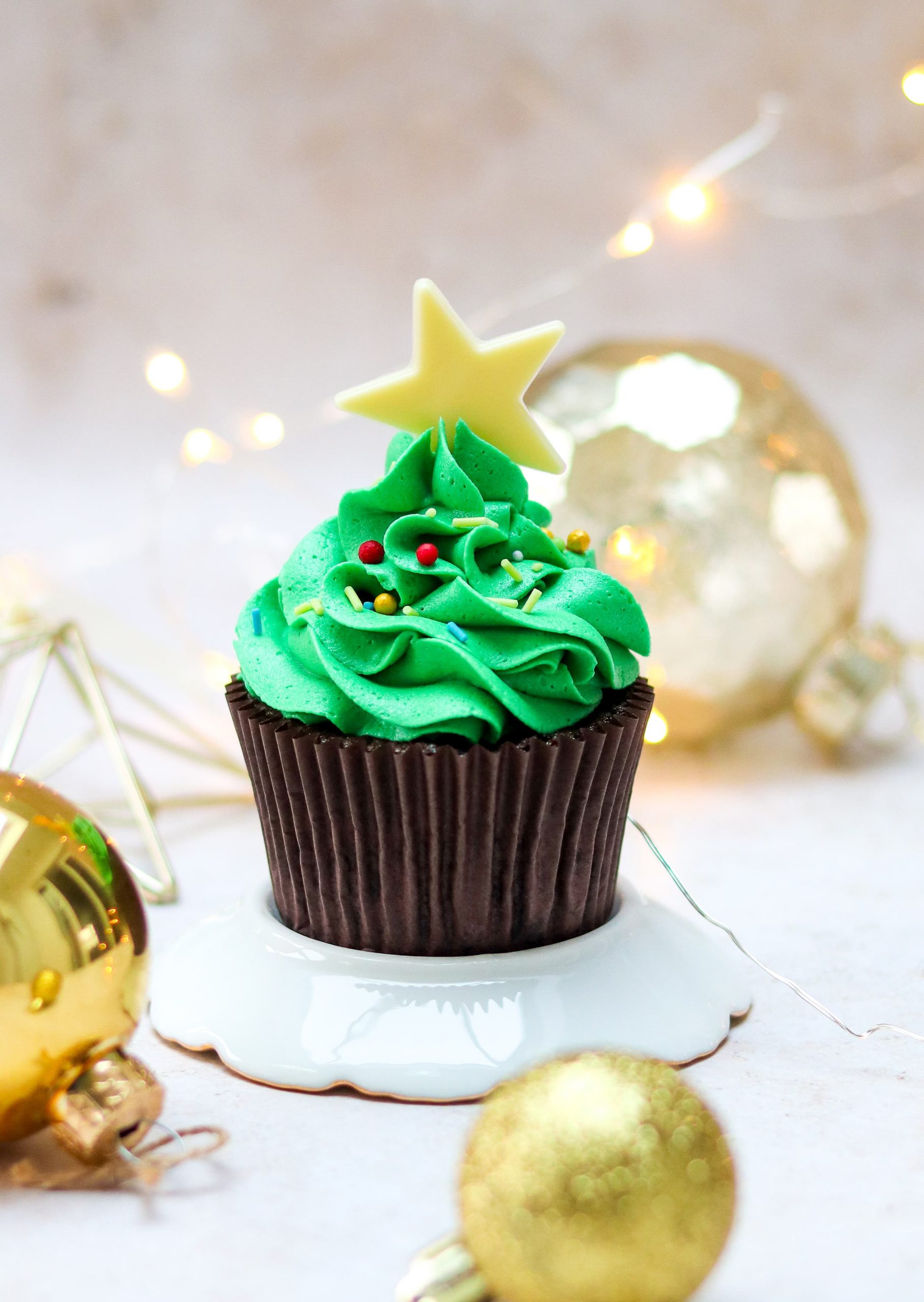 Mary Berry's Christmas Chocolate Cupcakes are light, fluffy and topped with festive vanilla buttercream. We all love a bit of Chocolate at Christmas and these cupcakes are so tasty.
The buttercream is coloured and piped to look like a Christmas tree which adds even more festive fun. They are perfect for children to help decorate (if you don't mind sprinkles all over your kitchen!).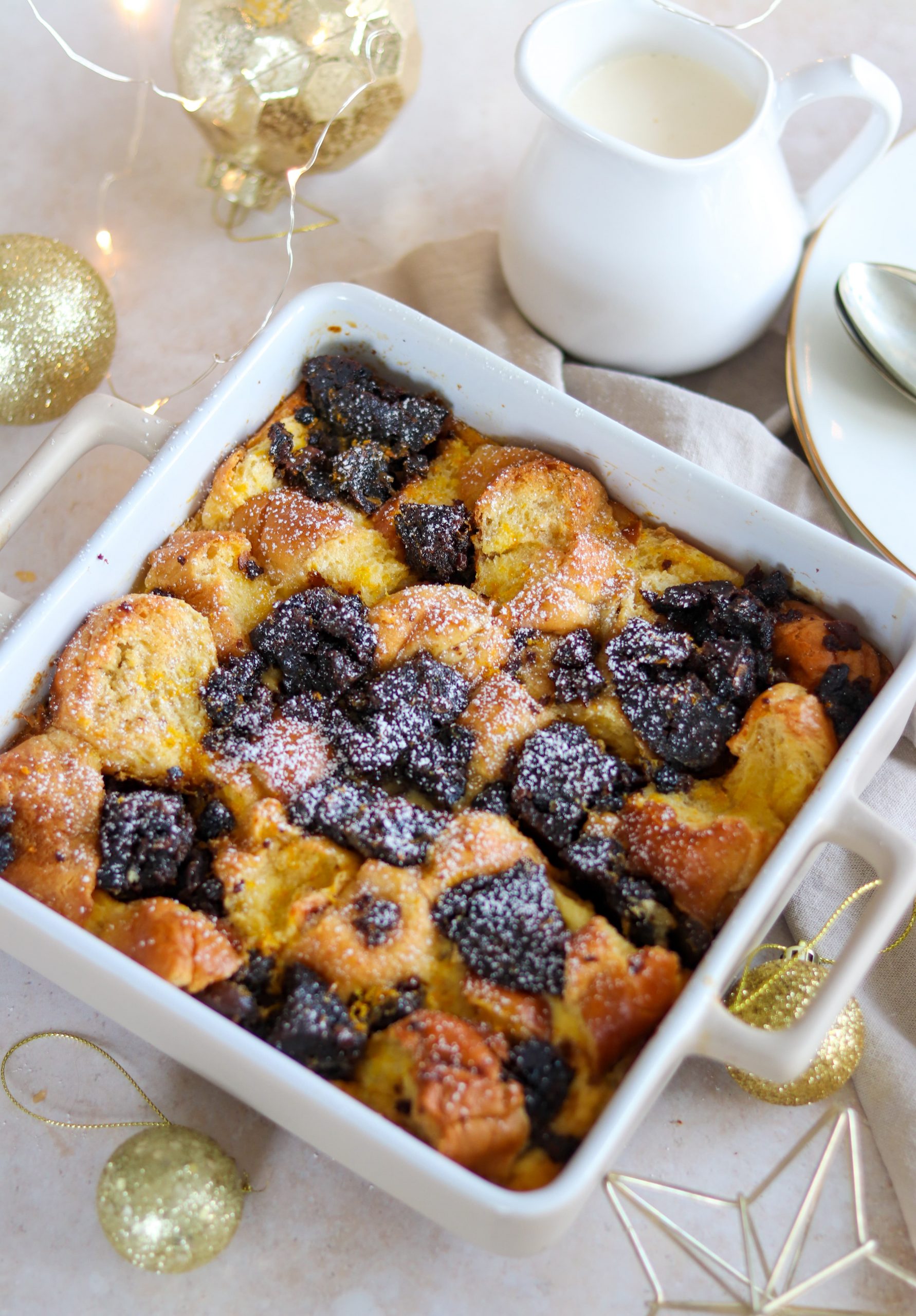 Soft delicious custard soaked brioche with tasty Christmas Pudding with crispy edges. Once you have eaten this Brioche & Christmas Pudding Bread & Butter Pudding, you will struggle to eat bread and butter pudding any other way again.
This has been a firm favourite in my family for as long as I can remember. My Mum always used to make it for us because we liked it so much more than eating Christmas Pudding by itself.
It is also very good reheated the next day!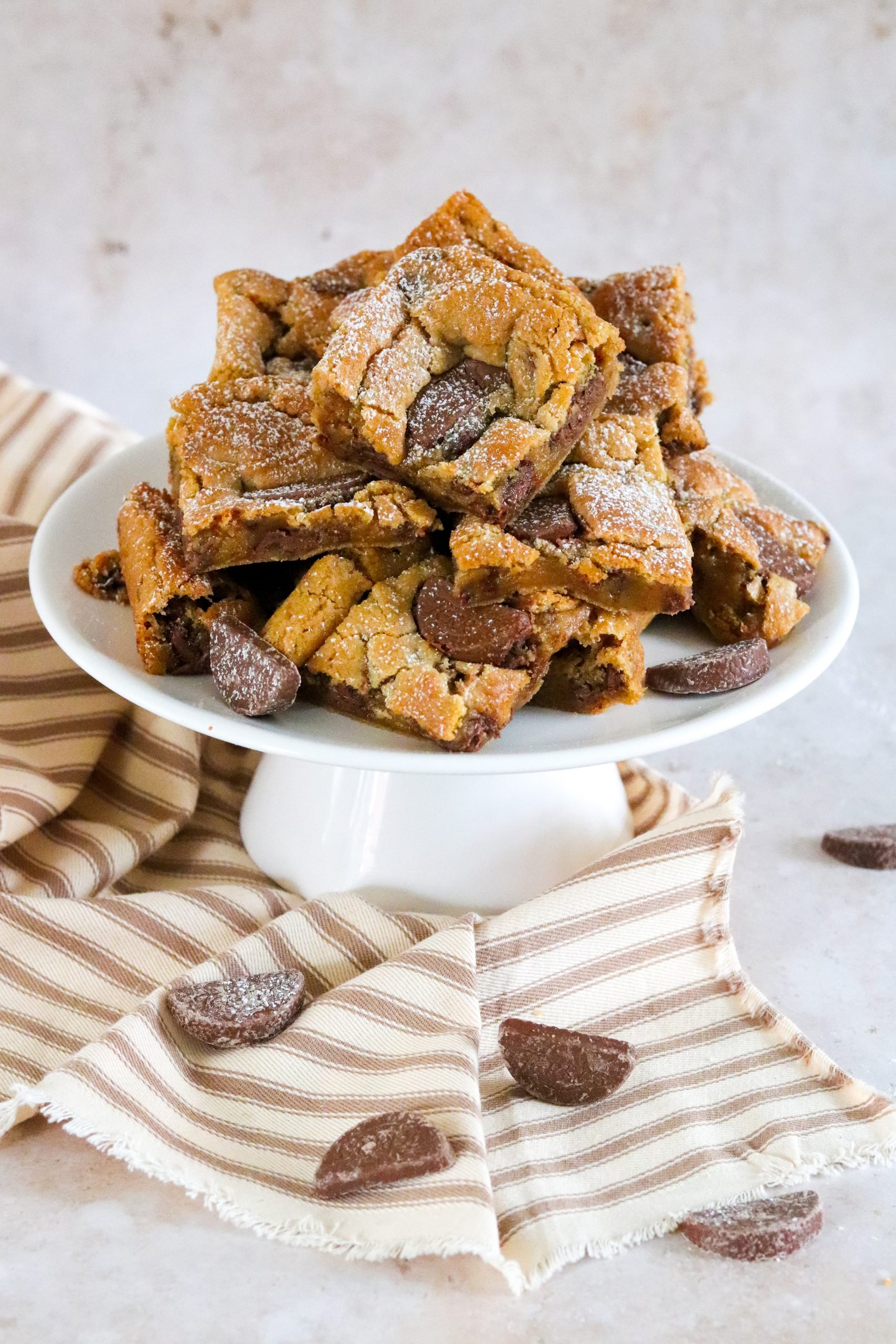 Chocolate orange and Christmas go hand in hand in my opinion. Is it even Christmas if you haven't eaten your body weight in chocolate orange?
These Chocolate Orange Cookie Bars are a great way to enjoy it if you haven't managed to eat it all!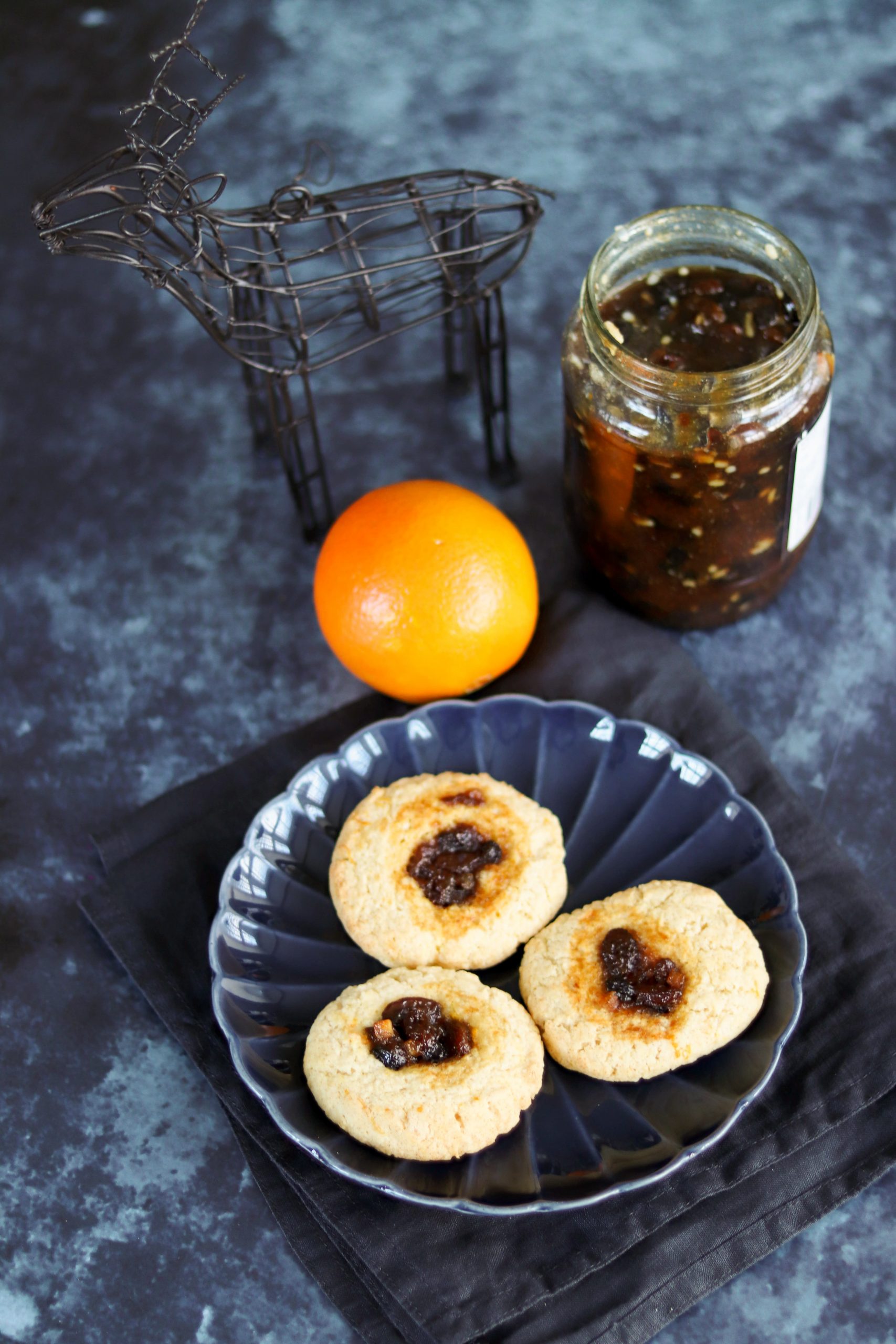 I love mince pies, but I am always looking for quick and tasty ways to use mince meat. These Mincemeat Thumbprint Cookies are so easy to make and you can whip them up in no time at all. The orange zest makes them even tastier!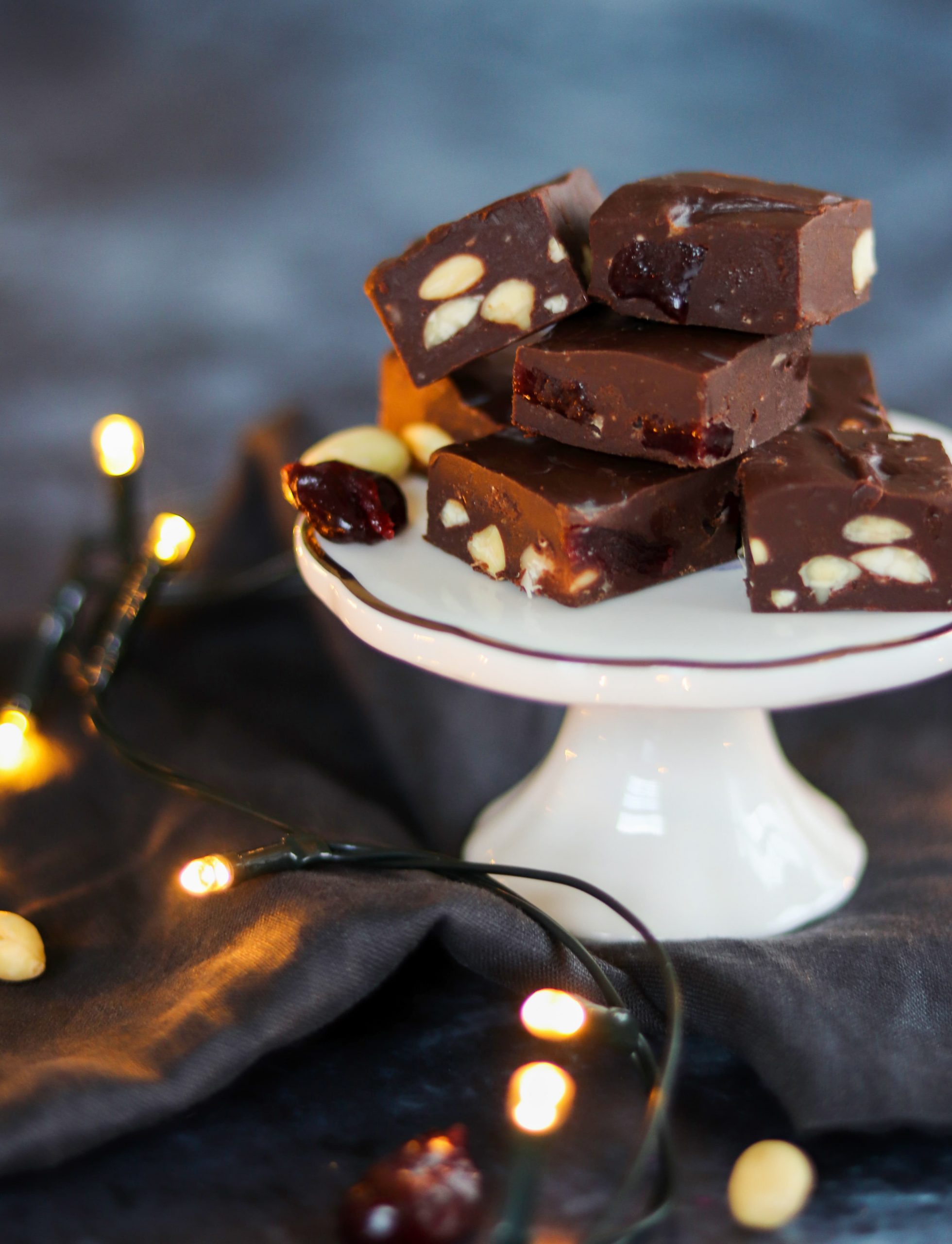 Rich dark chocolate fudge studded with cherries and almonds. This Dark Chocolate, Almond & Cherry Fudge would make a fantastic Christmas gift or you can always keep it for yourself!
It is also great to make in advance as you can freeze it for up to a month. Perfect to whip out when you have visitors!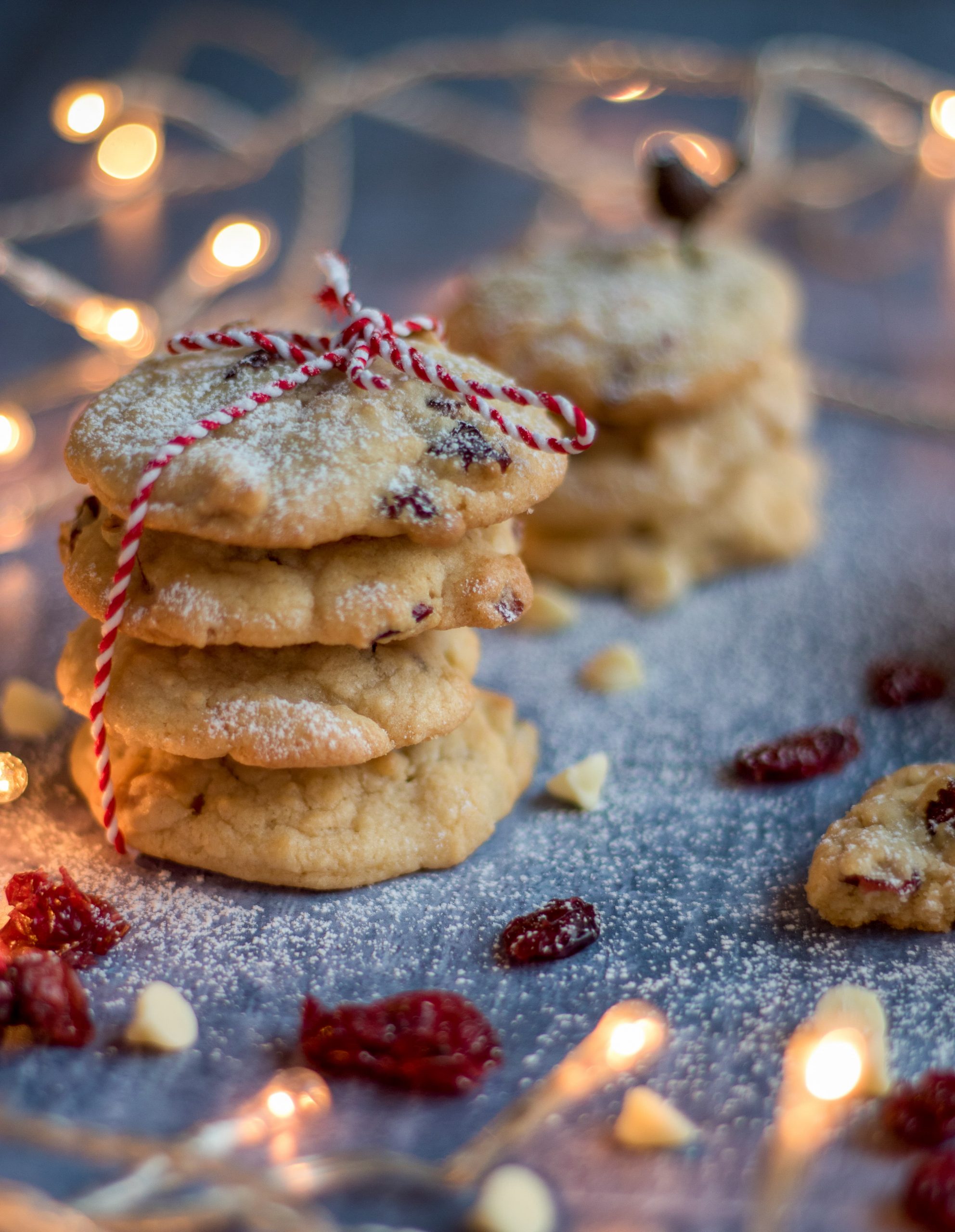 Soft cookies crammed with dried cranberries and chunks of white chocolate. These Cranberry & White Chocolate Cookies are delicious at any time of year, but especially at Christmas.
Cookies make a great homemade gift for people too. That is if you can bear to give them away!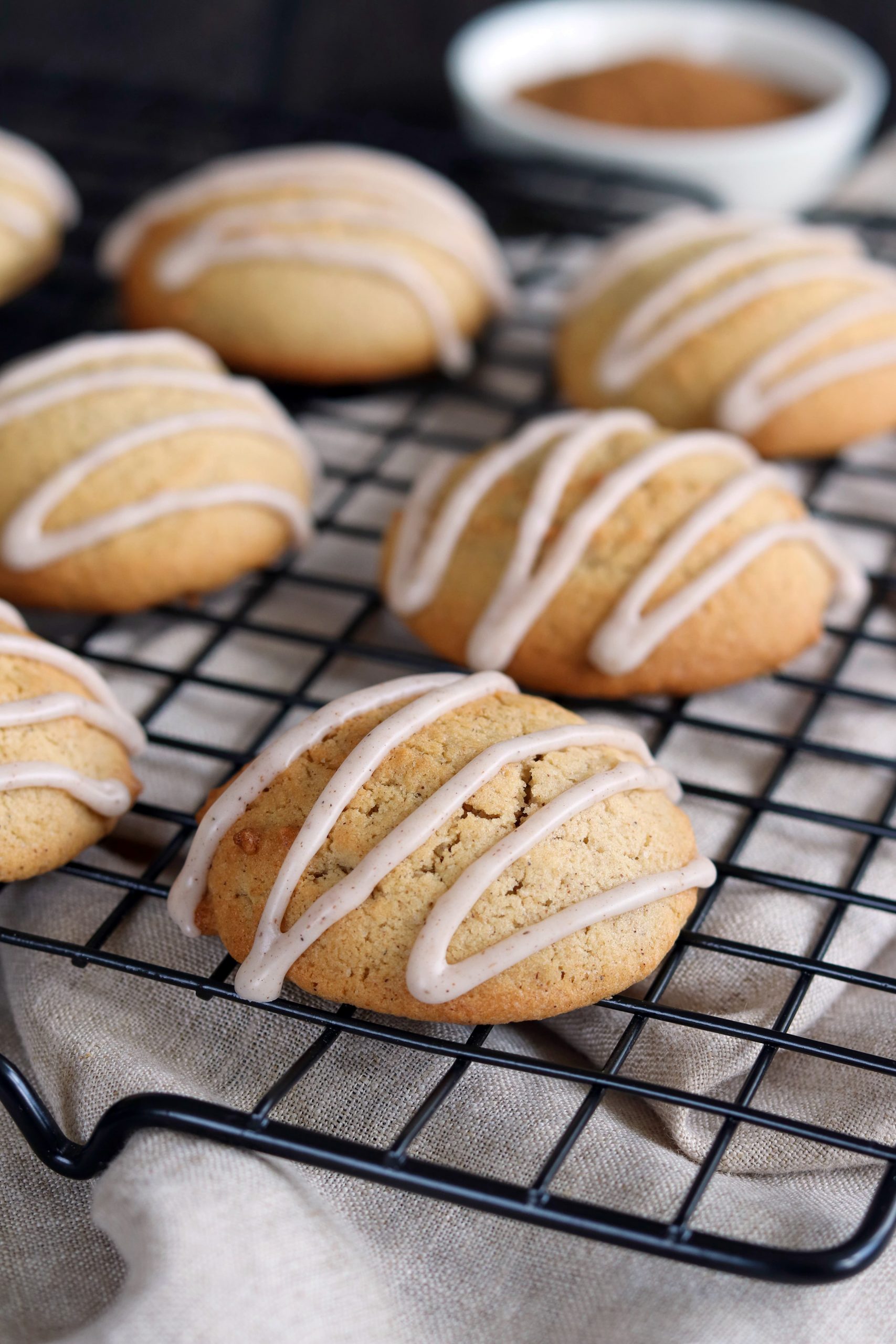 Another delicious gift idea are these Cinnamon Cookies. They are deliciously soft with a lovely drizzle.
Cinnamon is such a comforting and warming spice that instantly makes me think of Christmas. Just the smell of these baking is enough to fill your home with the smell of Christmas.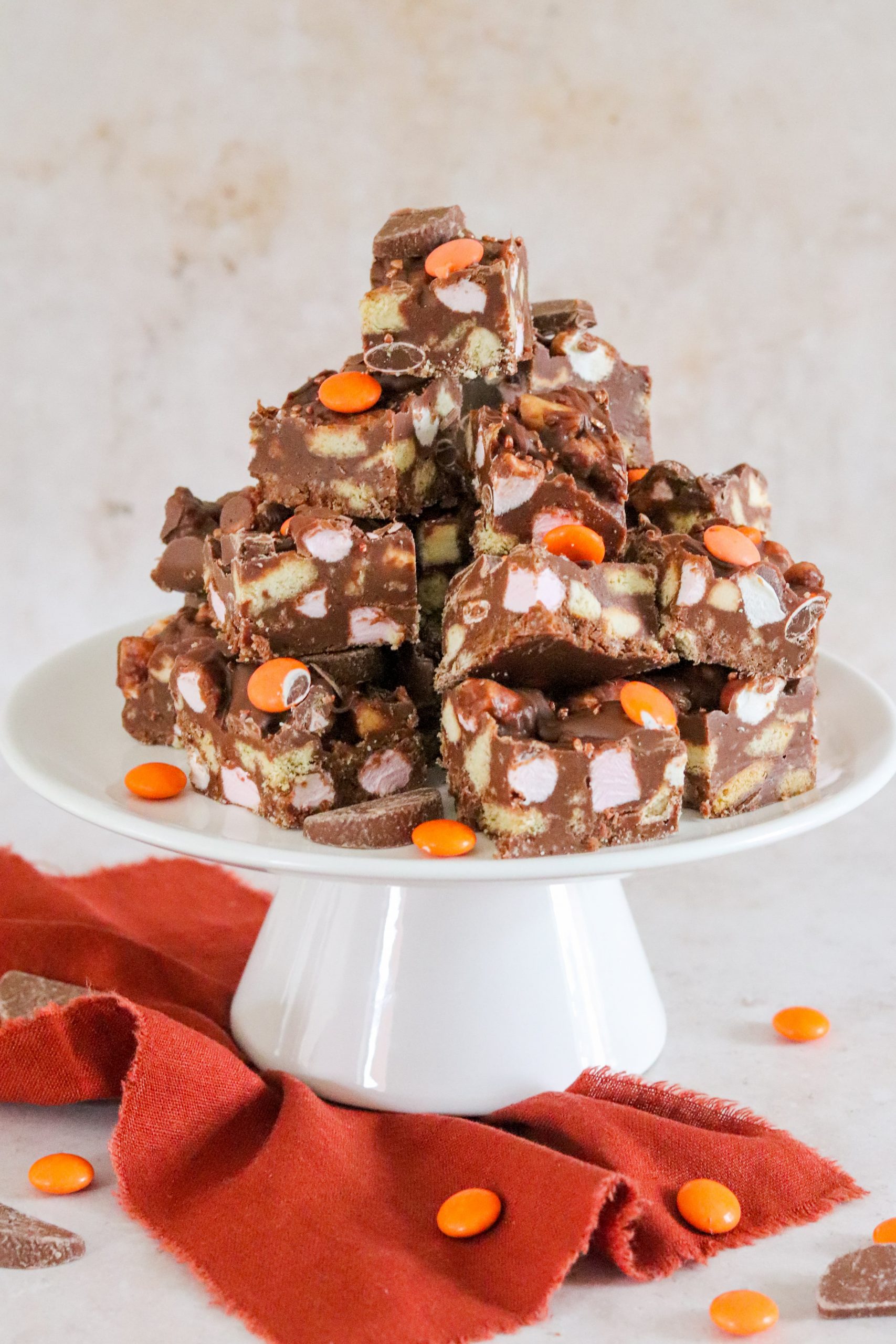 I'll say it again, Christmas isn't Christmas without Chocolate Orange! This Chocolate Orange Rocky Road is the perfect festive treat filled with as much chocolate orange as possible!
Its quick and easy to make and keeps in the fridge for up to a week. This is another treat that would make a lovely gift for someone.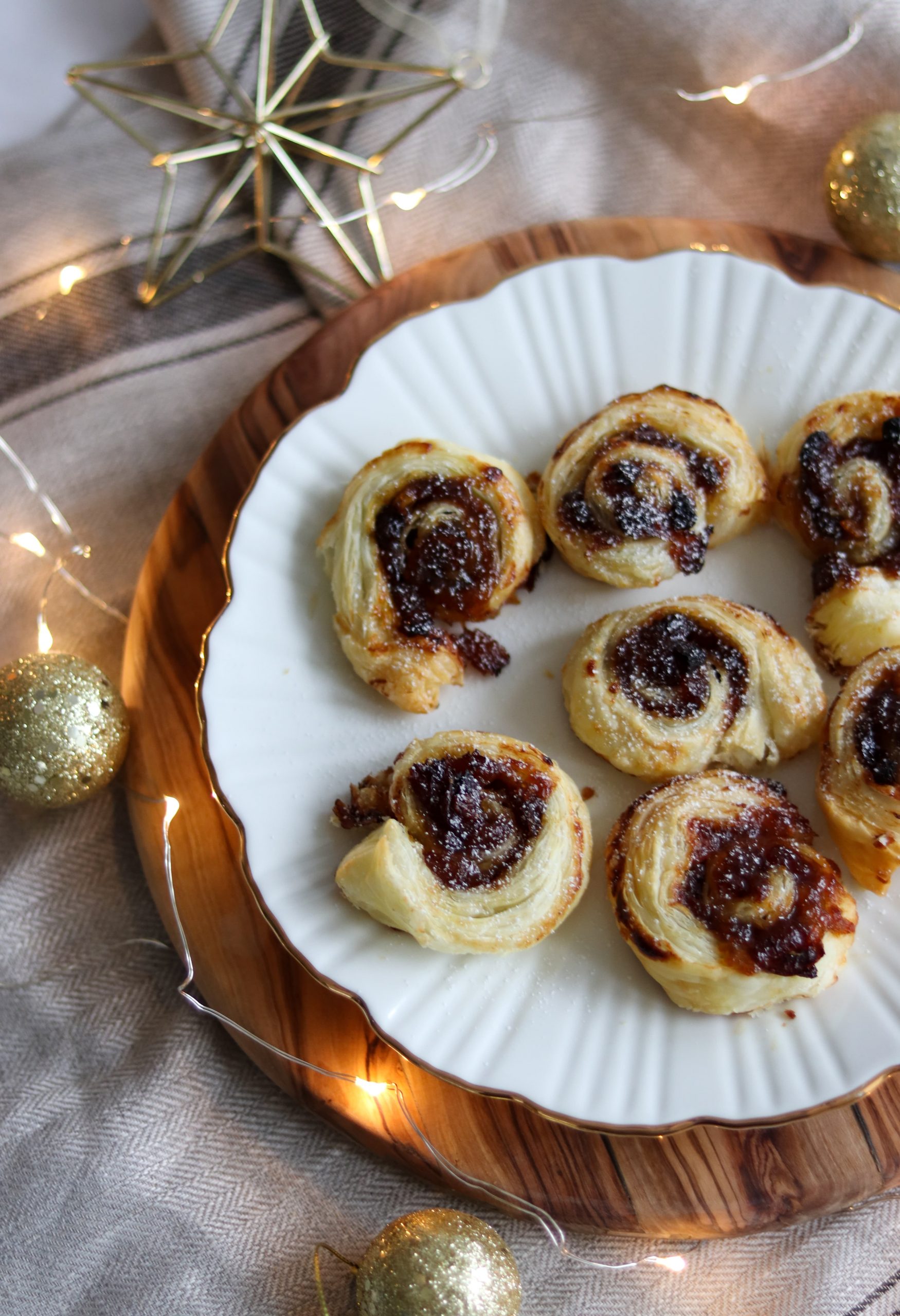 Here is another mincemeat recipe for you! My Mincemeat Pinwheels are really quick, very easy but still everything you want from a mince pie but without cutting lots of pastry shapes.
I use ready rolled shop bought pastry to make these even quicker and easier.
Pin for later