These 10 Savoury Party Food Recipes are perfect for any occasion! They are simple and easy to make with most of them able to be prepared in advanced.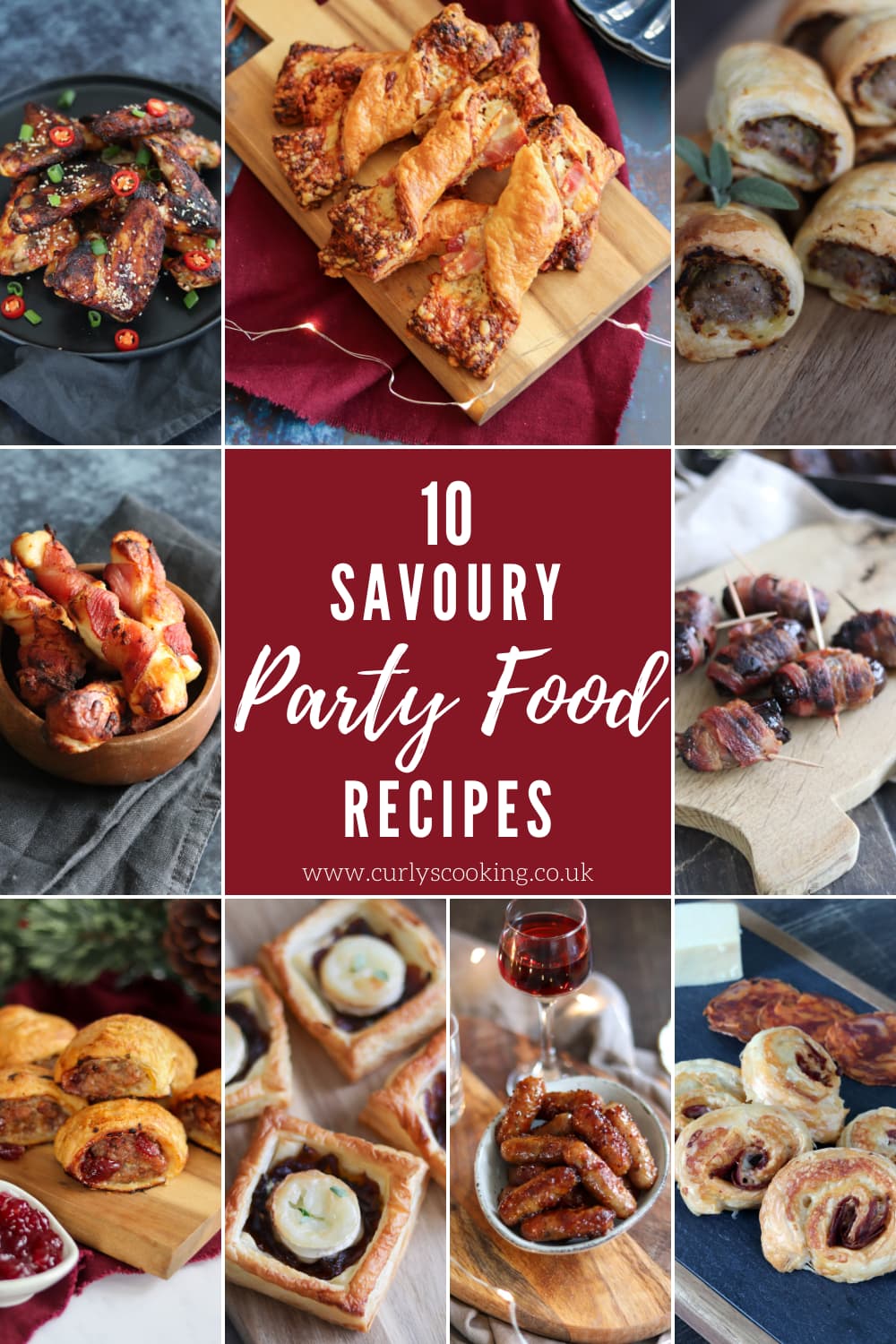 It is always a good idea to have a list of go-to recipes you can rustle up when you have guests coming. These 10 Savoury Party Food Recipes are great to have in your repertoire.
Cheese and bacon is a match made in heaven. These Bacon Wrapped Halloumi are salty, crisp and so delicious. You will want to eat them all yourself!
They are easily prepared in advanced and can be cooked just before you need them. They can be cooked either in the oven or an air fryer.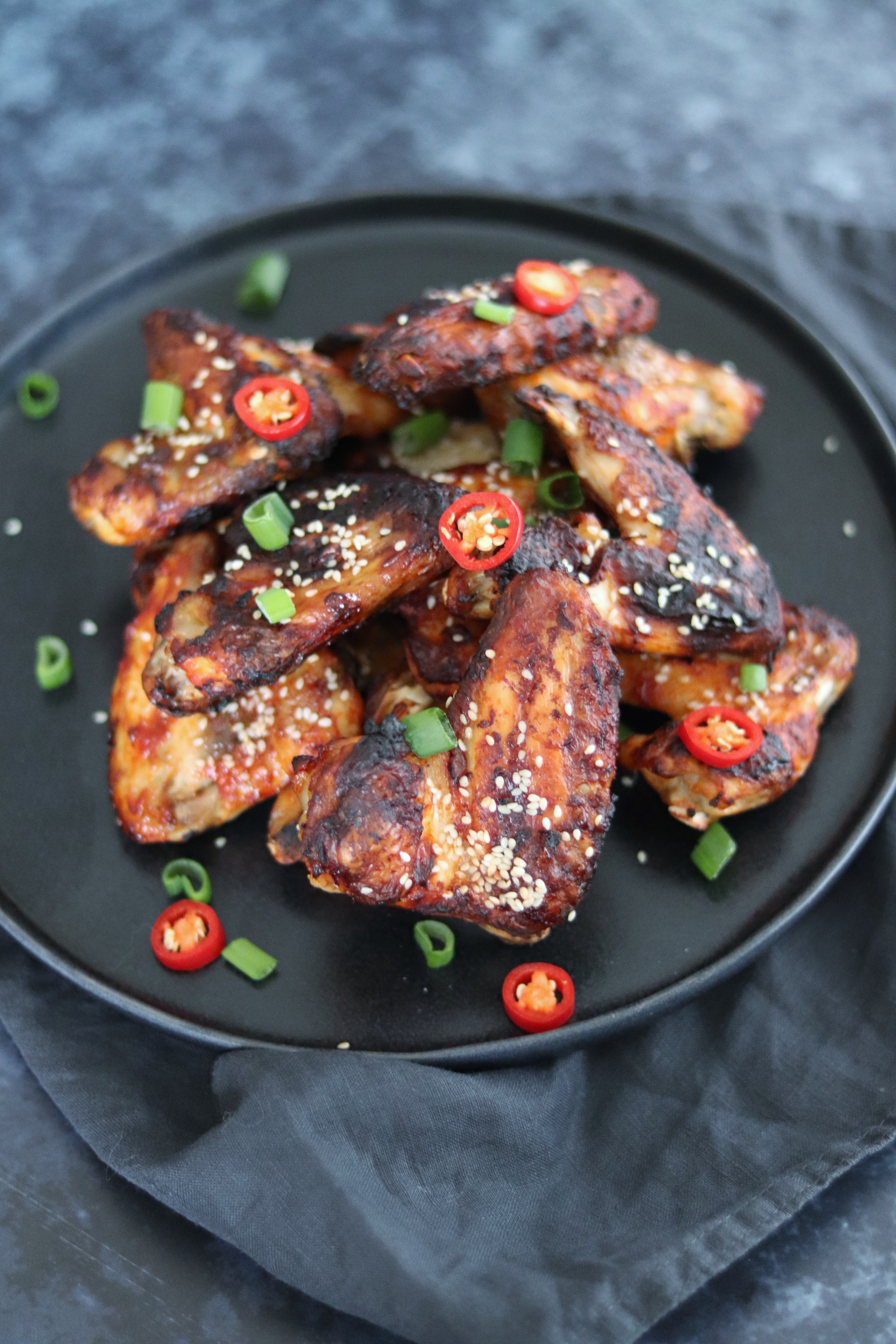 Deliciously crisp chicken wings coated in a sticky and slightly spicy glaze. These Korean Chicken Wings are the perfect snack to enjoy with a nice cold drink!
You can easily adapt how spicy they are to meet the tastes of your guests.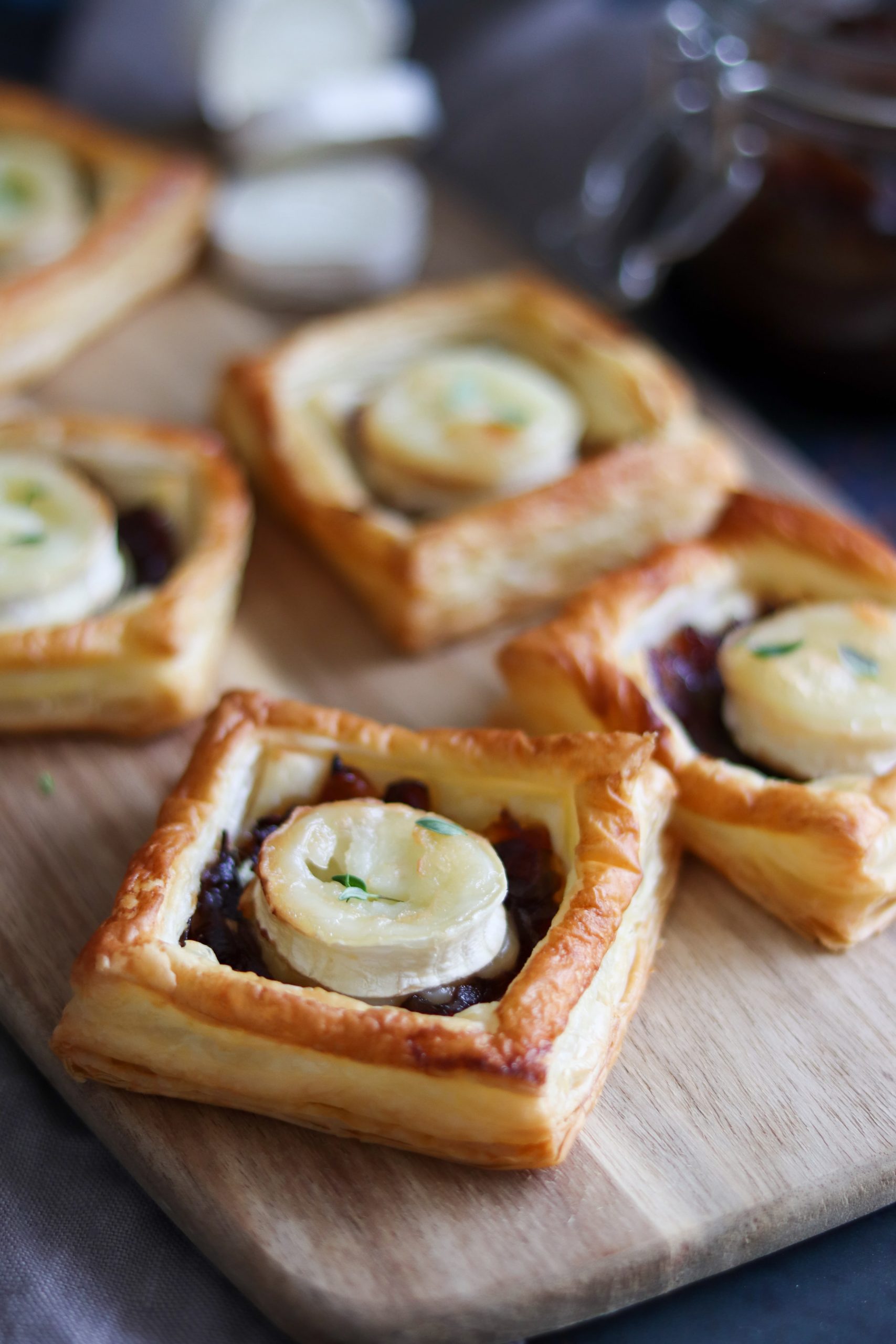 Flaky puff pastry encasing sweet caramelised onion chutney and creamy goat's cheese. These Puff Pastry Goat's Cheese & Onion Tarts are simple yet so delicious.
Who doesn't love cheese and Onion chutney?! These might be a little larger than standard party food ideas, but you can either make them a little smaller or embrace their size! You won't have any complaints either way.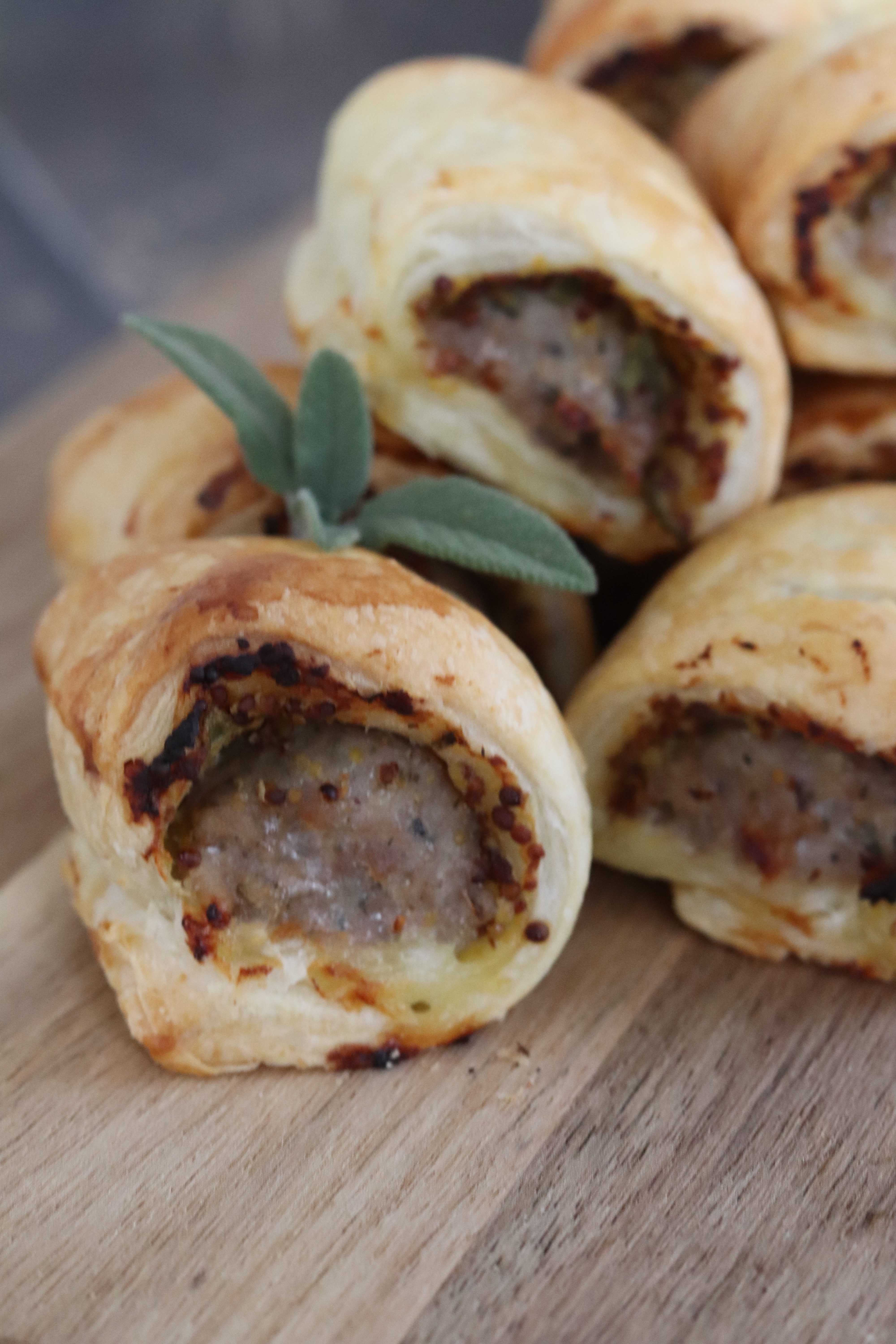 These Mustard & Sage Sausage Rolls are packed full of delicious flavours perfect for eating warm or cold. I prefer to use wholegrain mustard but you could use any type of mustard you like – just make sure you use less if its stronger!
You can freeze these before they are baked and cook from frozen, just add 10 minutes to the cooking time.
Looking for something a bit more traditional? Check out my Quick Sausage Rolls.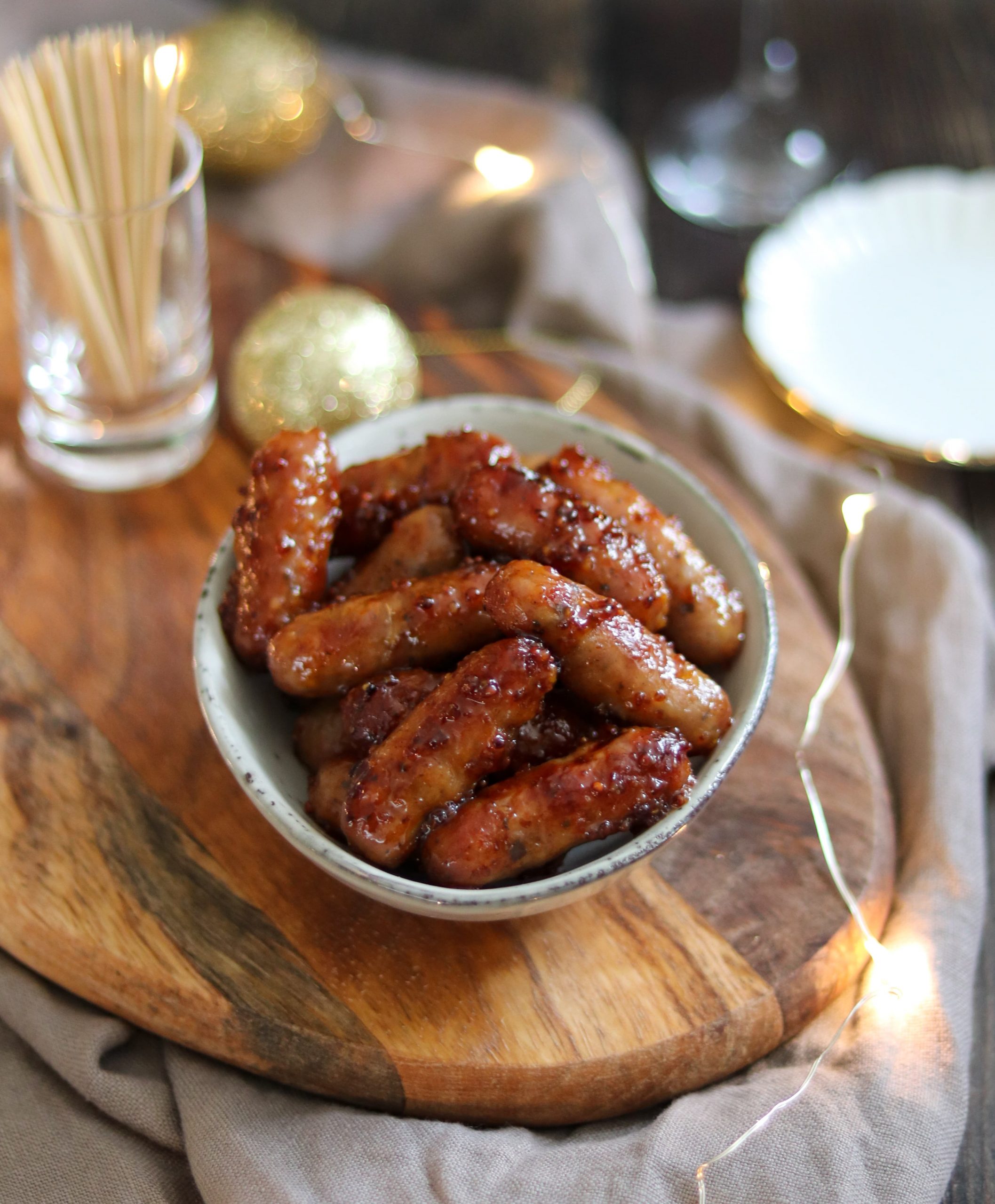 Sticky and sweet sausages with a very slight bite from wholegrain mustard. These Honey & Mustard Cocktail Sausages are very addictive and will disappear very quickly!
They are so simple to make but I would recommend lining your tin as the honey can prove a little tricky to wash off.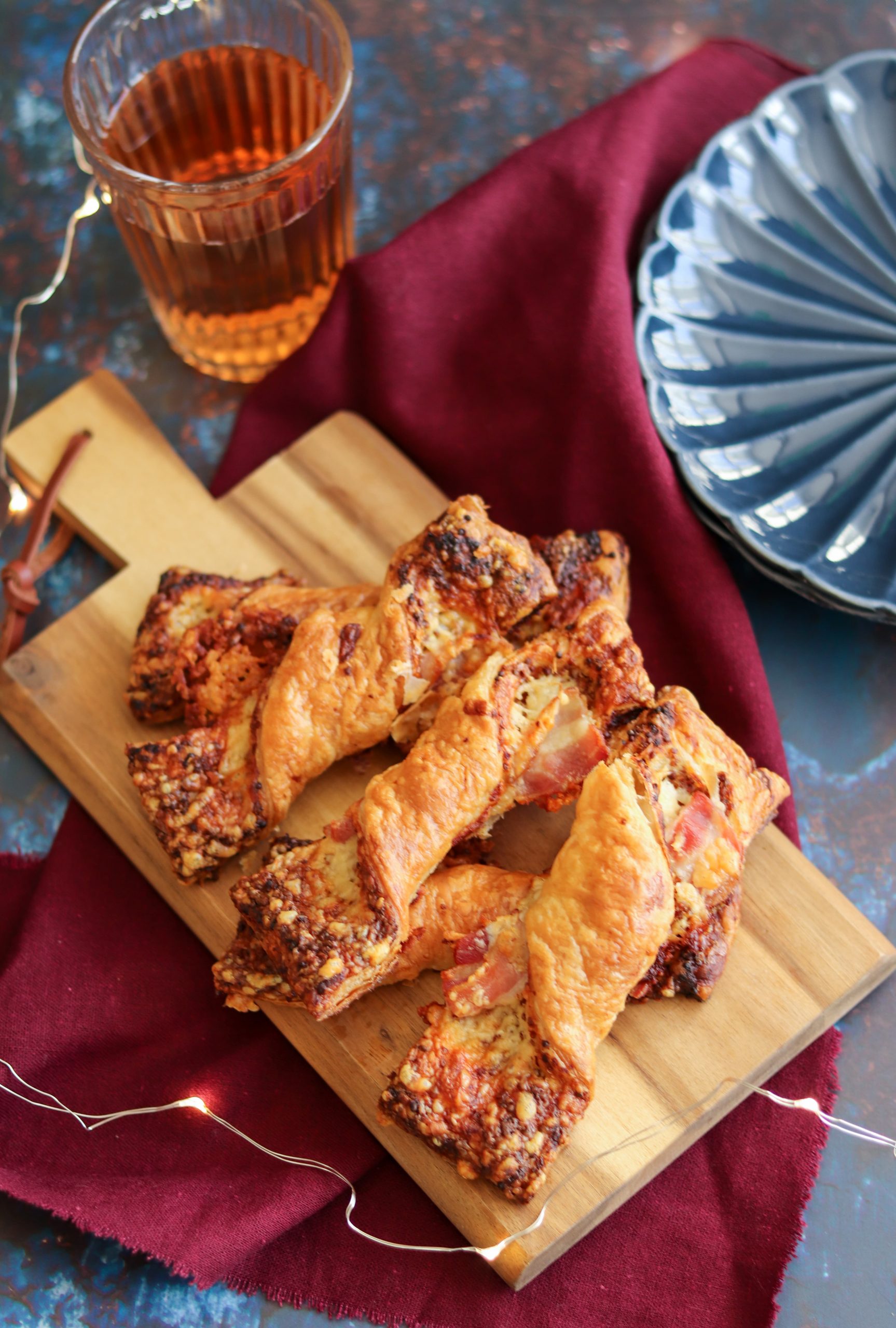 Crisp pastry wrapped around streaky bacon with cheese and wholegrain mustard. These Cheese, Bacon & Mustard Twists are the perfect party snack! They can be eaten hot or cold so you can make them in advance.
So simple and only two ingredients, these Bacon Wrapped Dates are parcels of deliciousness. They make a great canapé or nibble and are perfect with a glass of something bubbly!
These can be assembled in advance and cooked just before you need them. They are the perfect mix of sweet and salty.
Crisp flaky puff pastry filled with spiced chorizo and salty cheese. My Chorizo & Cheese Pinwheels are so addictive you'll find it hard to eat just one!
They are the perfect party nibble as they are only a couple of bites. They're delicious served hot or cold.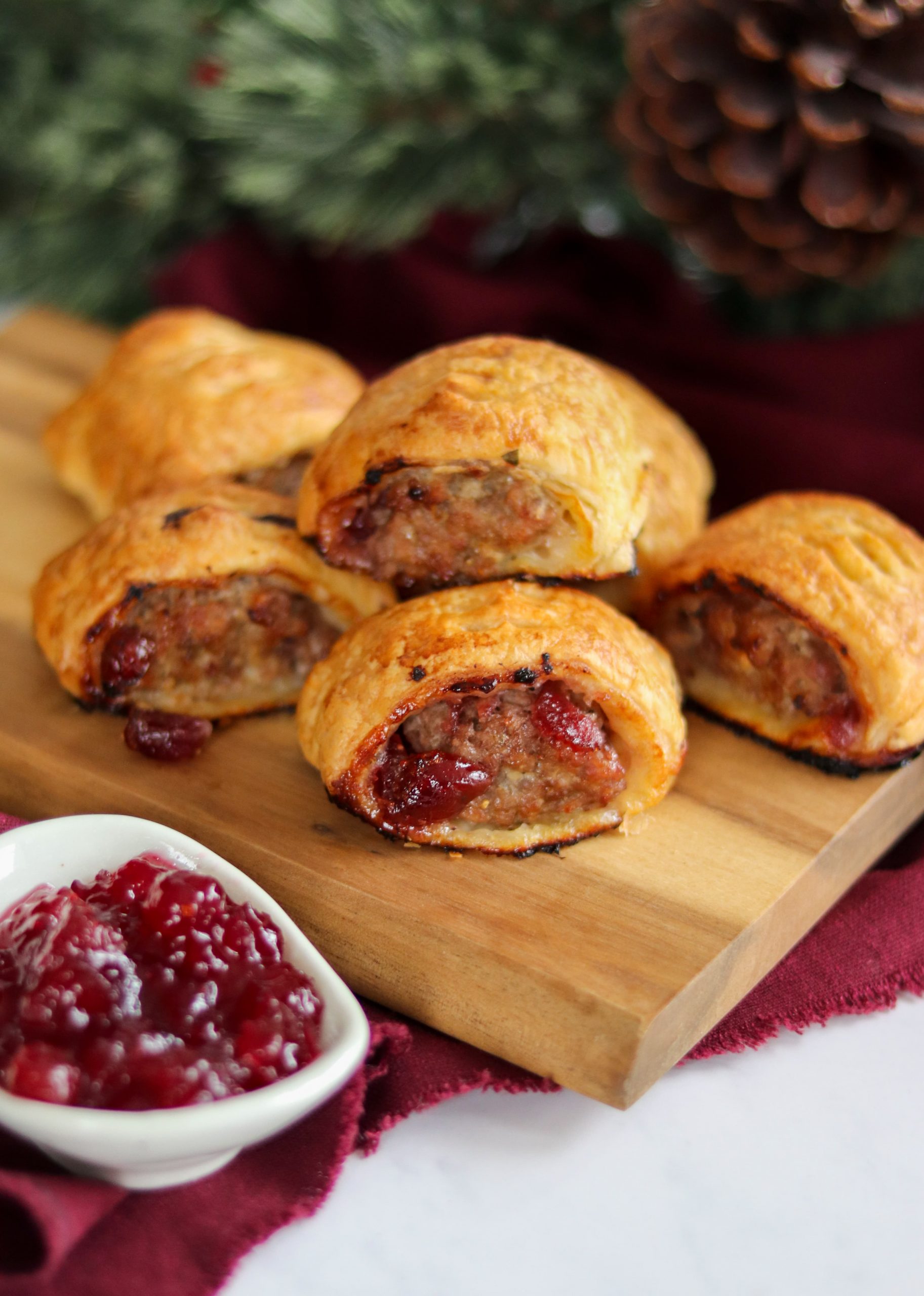 Crispy puff pastry filled with the flavours of Christmas. Delicious as a light lunch or as a nibble to serve to guests at a party, these Turkey & Cranberry Sausage Rolls are really easy which is good because after you've made them once, you'll be asked to make them again and again.
You can freeze these before they are baked and cook from frozen, just add 10 minutes to the cooking time.
If you're looking for something a bit different try these Turkey Steamed Chinese Dumplings.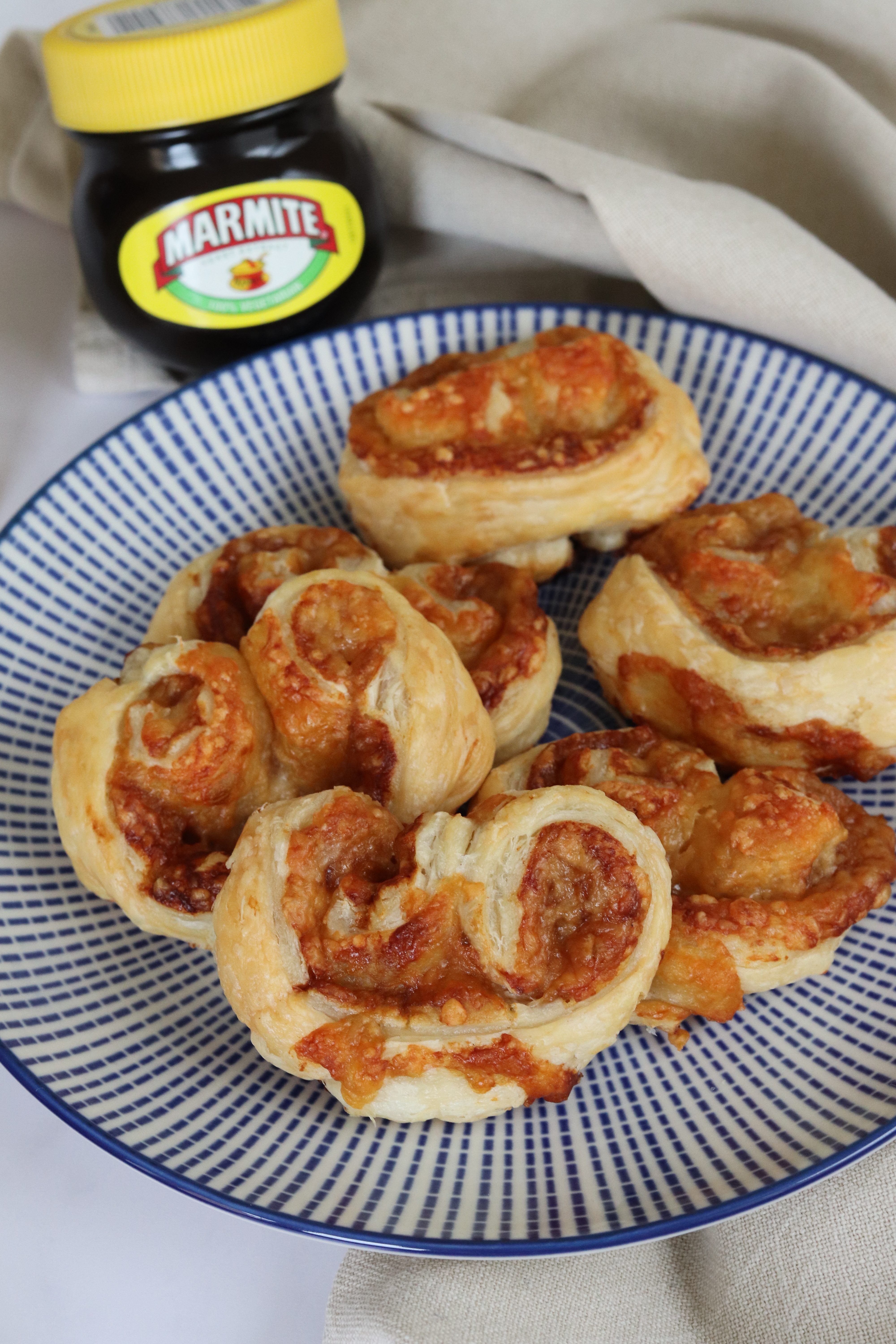 You will either love or hate these Cheese & Marmite Palmiers! Flaky puff pastry with the tasty flavours of cheese and Marmite – I am certainly in the love team! The flavours are so moreish they're the perfect party snack for Marmite lovers.
Fancy something sweet?
We all need some sweet as well as savoury! Don't miss my 10 Tasty Sweet Christmas Recipes!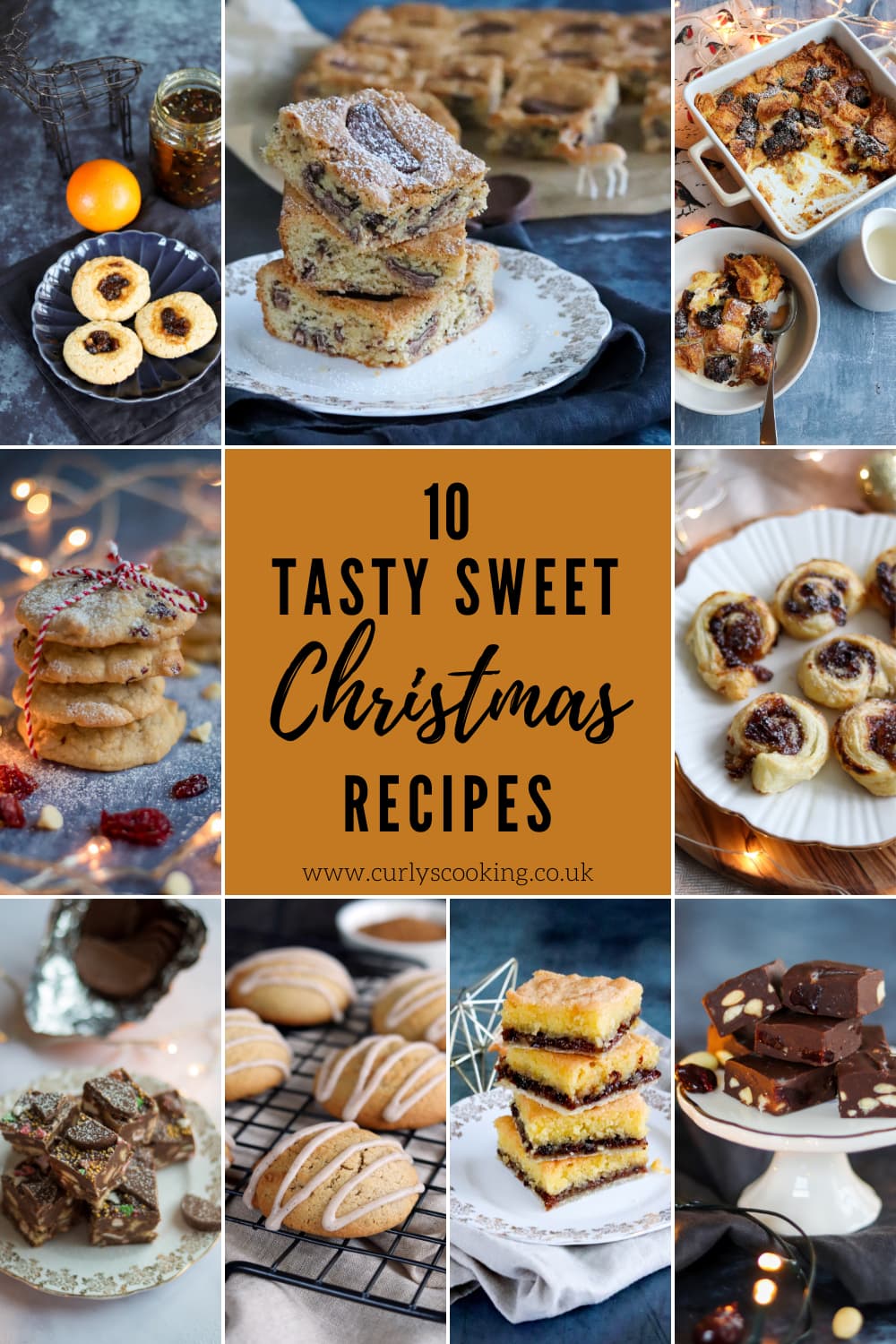 Pin for later