Crisp skin-on fries with a slight spice covered in delicious melted cheese and bacon. These Cheese & Bacon Loaded Fries are a real indulgent treat to be enjoyed responsibly!
The saltiness of the bacon with the slight heat from the potatoes covered in melted cheese makes these pretty irresistible.
I have made some very small steps to try and reduce the calories where possible. For example making your own oven-baked chips is healthier than a lot of shop bought chips and definitely healthier than fried chips. But I suppose that is where the 'healthy choices' end! You could use reduced fat cheese, but I find it doesn't melt as well. So I will let you decided on whether you are looking for melty goodness, or less calories.
I used my Actifry to make these chips as it makes delicious chips using minimal oil. If you do not have one of these, make the chips as I have written below, just make sure you turn them a couple of times to make sure they don't stick to the baking tray.
I know I keep referring to these as chips, but have called the recipe Loaded Fries. This is because as a whole we refer to them as chips here in the UK, but thinner chips like you would see in fast food restaurants, are often referred to as fries. If you prefer thicker chips, just cut them thicker and cook them for longer.
You can have these as an indulgent side dish or how I envisage eating them is when you're having a lay day on the sofa watching movies under a blanket and you fancy something a little bit naughty. Pause your movie, prepare these and then sit back and watch the rest of your film with the most amazing snack.
Serves 2
400g potatoes
1 tsp sunflower oil
1 tsp sea salt
½ tsp ancho chile powder
½ tsp garlic powder
4 rashers of streaky bacon
50g cheese, grated
Preheat the oven to 180ºC
After cleaning the potatoes, cut them into slices and then each slice into strips to form chips
Toss with the oil, chile powder, garlic powder and salt. Line the chips on a baking tray and cook for 20 mins making sure you turn them a couple of times so they don't stick
While the chips are cooking, line the bacon on another baking tray and cook for 5 minutes on each side or until really crispy
Once the chips and bacon are cooked, add the chips to an ovenproof dish. Using scissors, snip 3 rashers of bacon onto the chips
Top with the cheese and the other rasher of snipped bacon
Cook in the oven for 5 mins or until the cheese has melted
Linking to: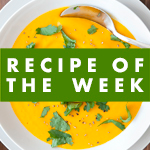 Hosted by A Mummy Too